Here we are, the final week of the 2020 CrossFit Open. So far, we've faced two new Open movements (pistols and dumbbell thrusters), we've...
20.2 was fun, wasn't it? Well, at least more fun than 20.1? Last week brought us a triplet that introduced low to mid-skill gymnastics...
The first week of the 2020 CrossFit Open is officially a wrap. At least we got burpees out of the way! A quick glance...
For the second straight year, it looks like the total number of registrations is once again on the decline. While these numbers aren't official...
The 2020 CrossFit Open is officially upon us! Hopefully, you didn't miss the news given that the CrossFit Games are officially off of Instagram...
Rich Froning is back to individual competition—at least for a day. On October 10th the 4x Individual CrossFit Games champ will go head-to-head against...
He's one of the fiercest, most humble competitors you'll find at the CrossFit Games. In this issue, get to know the 6x CrossFit Games athlete, Cole Sager. Also in this issue: how to incorporate aspects of the bodybuilding world to help you reach your goals, correcting muscle imbalances, an...
Cycle: Strength + Base Endurance Week 2 of 8: Monday Prep 2 Rounds 10 Barbell Hip Thrusters 10 Mobility Wall Squats 30' Banded Sumo Walk (Each Direction, Bands Around...
Cycle: Strength + Base Endurance Week 1 of 8: Saturday  Weightlifting Every 2 Minutes for 7 Rounds 2 Power Snatches Start @ 50% of max and increase to...
Cycle: Strength + Base Endurance Week 1 of 8: Friday Prep 4 Sets Back Squat Walk Out 115% of Back Squat x 15 Seconds Strength Every Minute for 12 Minutes (12...
Cycle: Strength + Base Endurance Monday, November 18, 2019 Strength Back Squat Every 2 Minutes For 8-10 Rounds Work up to a heavy 2-rep max pause back squat Begin @...
Cycle: Strength + Base Endurance Saturday, November 16, 2019 Gymnastics/Strength 15 Bar Muscle-ups Time Cap 3.5 Minutes -Rest 2.5 Minutes- 12-10-8-6 Dumbbell Strict Press* 20 Push-ups After Each Set *Press both dumbbells...
Cycle: Strength + Base Endurance (Week 1) Friday, November 15, 2019 Prep 3 Rounds Not For Time 30 Double-unders 15 Wall Balls (20/14) 5 Box Jumps (30/24) Strength Every Minute for...
When you think about improving your leg strength, what's the first exercise you think of? Squats, of course, and with good reason. Yet, there are...
Push it real good—ideally overhead, with a barbell in hand. The strict press, push press and push jerk are natural progression movements that all...
American record holder Shawn Bellon can squat over 700lbs off the rack for multiple reps. Here he offers a few tips to get your own squat numbers on the rise!
Compensatory Acceleration Training (CAT) was popularized in the western world by Dr. Fred Hatfield. Known as "Dr. Squat", Hatfield utilized CAT during his time...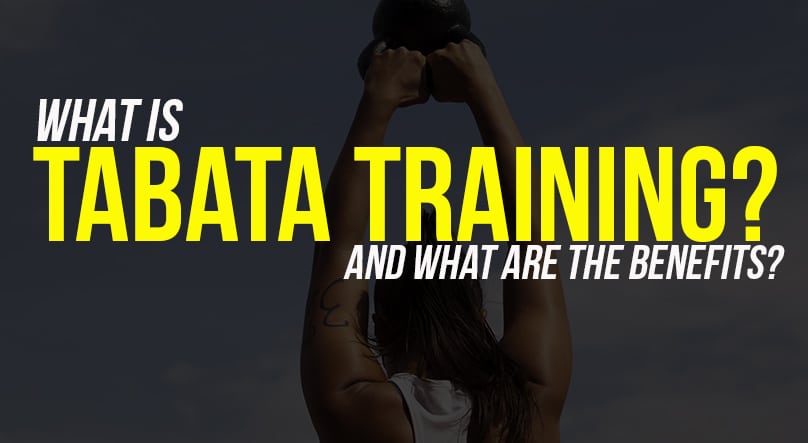 Tabata training is a hugely popular form of high-intensity interval training (HIIT) that is utilized in multiple fitness and sport-specific training methodologies. If you...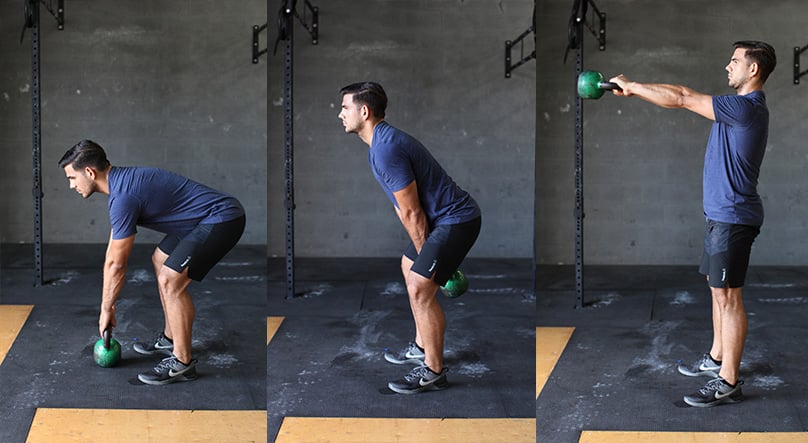 The Russian kettlebell swing (a two-arm swing to the chest or eye-level) is the original, or foundational, kettlebell exercise. The American kettlebell swing (a...
These might be 'tips for a new CrossFitter', but we can all use a reminder from time to time. From properly scaling workouts to...
1. The burpee/push-up nap A common fault employed by even the most seasoned athlete, the burpee/push-up nap involves taking a prolonged rest in the prone...
Ever wonder what the fittest male on earth eats to fuel his performance? Well, you can stop the guessing as Mat Fraser's wife, Sammy Moniz, has created one of the most appealing Instagram pages...
If you follow three-time CrossFit Games individual athlete, Jacob Heppner on YouTube, you've probably picked up some great advice relating to the beloved sport. Tips on mobility, nutrition, and training are his specialty, offering...
We may have just discovered event one of the 2020 CrossFit Games. An event so savage, it would no doubt cut the field in half. What difficult feat, you ask? Lifting a kettlebell by...