The first workout of the 2016 CrossFit Open is officially in the books, and two Games veterans sit atop the leaderboard after week one. Josh Bridges, who missed out on qualification for the 2015 Games but has three Games appearances to his name, racked up 365 total reps—more than 14 completed rounds. Emily Bridgers, a two-time individual Games competitor, accumulated 354 reps total—13 rounds and 16 reps.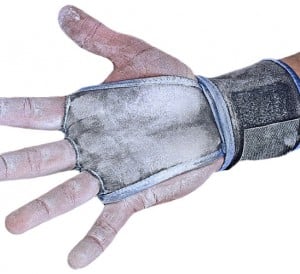 16.1: Men's top three
1. Josh Bridges (365)
2. Jacob Heppner (350)
3. Noah Ohlsen (350)
16.1: Women's top three
1. Emily Bridgers (354)
2. Samantha Briggs (348)
3. Jamie Greene (347)
These were the top three finishers for the individual men and women, but how did some of the other big names in CrossFit fare in the workout?
2015 CrossFit Games Women's podium finishers
Champion Katrin Davidsdottir: 345 reps (4th worldwide)
2nd place Tia-Clair Toomey: 270 reps (469th worldwide)
3rd place Sara Sigmundsdottir: 325 reps (14th worldwide)
2015 CrossFit Games Men's podium finishers
Champion Ben Smith: 312 reps (116th worldwide)
2nd place Mat Fraser: 324 reps (36th worldwide)
3rd place Bjorgvin Karl Gudmundsson: 324 reps (36th worldwide)
4-time CrossFit Games Champion Rich Froning: 320 reps (52nd worldwide)
2-time CrossFit Games Champion Annie Thorisdottir: 340 reps (6th worldwide)
16.1 was an incredibly tough workout to kick off this Open season, but there have been some inspired performances across the affiliate community, including those from the Teen Division (16-17 Division athlete Jonny Lewis hit 349 reps—the RX standard for this division is the same as Individual Male), Masters (42-year-old Jen Hauser had 292 reps, again at the RX standard for Individual Women) and most especially from adaptive athletes who found ways to tailor the workout to their abilities.
Even Dave Castro got in on the fun, reportedly posting a score of 189 reps:
The next workout of the 2016 Open, 16.2, will be held at an undisclosed garage gym and streamed to Games.CrossFit.com at 5 p.m. PT on Thursday, March 3. Shortly after Director of the Games Dave Castro announces 16.2, Dan Bailey and Björgvin Guðmundsson will set the scores to beat.
Josh Bridges on workout 16.1
Emily Bridgers on workout 16.1