Have you spent too much time crushing WODs and not enough time getting your holiday shopping done? Whether you're gearing up for Christmas, Hanukah or even Festivus, we've got you covered.
Get your online shopping game on with these gift ideas for the athletes you hold near and dear to your heart.
Olympic Weightlifting: Cues and Corrections
Written by 20+ year Olympic Weightlifting veteran and US International Level Coach, Daniel Camargo, this book is stacked full of useful teaching progressions for the snatch and clean & jerk. Camargo provides a multitude of drills to help refine proper technique and power production, making this book invaluable for athletes and coaches alike.
Olympic Weightlifting: Cues and Corrections, $24.95, www.olyconcepts.com
---
Strongman Weightlifter Bathroom Toilet Paper Tissue Roll Holder
Available in red and blue this paper roll holder speaks for itself. The strongest man in your bathroom will show off his strength and your spare rolls too.
Strongman Weightlifter Bathroom Toilet Paper Tissue Roll Holder, $28.90, www.amazon.com
---
HumanX by Harbinger Palm GRIPS
The perfect training aid to get through high rep workouts without tearing your hands! Use them for pull-ups, toes to bar and any other movement that stresses your grip. Plus, you can fold the back on your wrist when transitioning between movements.
Sizes: S/M; M/L; L/XL
HumanX by Harbinger Palm GRIPS, $22 on ShopBoxLife.com
---
AIP-Approved Paleo Cookie Dough
Celebrate the season with AIP approved mouthwatering cookie dough and AIP approved icing. Light and fluffy, the dough makes cookies that are moist and delicious. Don't forget to bake a few for Santa. Heard he's gone Paleo this year. Available in Sugar Cookie and Gingerbread flavors.
AIP Cookie Dough, On Sale $15.99, PaleoOnTheGo.com 
---
Gainz Box: Monthly Delivery of Gainz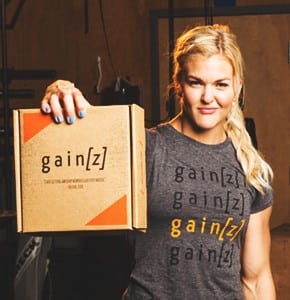 Auto-delivery doesn't get any better than Gainz Box–functional fitness gear delivered to you every month. In each Gainz Box is anything and everything from apparel, supplements, snacks and equipment. The company is veteran-owned and each box is valued at twice the price paid—double gainz! Prices start at $32/month for a month-to-month subscription. Use code BOXLIFE for 10% OFF.
Gainz Box, Prices start at $32/month for a month-to-month subscription, thegainzbox.com

---
Clinch Gear 3.0 Gear Bag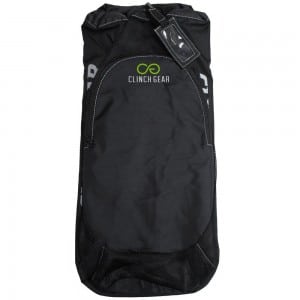 The Clinch Gear Gear Bag is constructed from a heavy duty polyester flat panel combined with side panels of open weave mesh.  Padded shoulder straps make the bag comfortable to carry and the cinch cord at the top secures quickly and easily.  The front zip compartment keeps small items handy and easy to find. Use code BOXLIFE20 for 20% OFF your entire purchase.
3.0 Gear Bag, $44.95, ClinchGear.com
---
Crossover Symmetry 3rd Generation System
Crossover Symmetry is the ultimate shoulder health and performance system, medically designed to relieve pain, reduce the risk of injury & optimize performance. Every package includes 5 programs that target different aspects of your shoulder performance. These programs will improve posture, scapular stability and rotator cuff function but best of all they can be completed in 5 minutes anywhere. Check out Coach Ben Bergeron's thoughts on Crossover Symmetry. Use code ELF20 for 20% all orders over $150.
Crossover Symmetry, Individual Packages starting at $195, CrossoverSymmetry.com
---
w.o.d. Welder Handcare Kit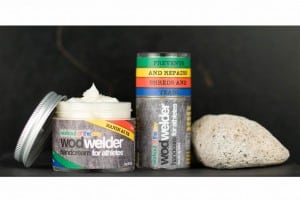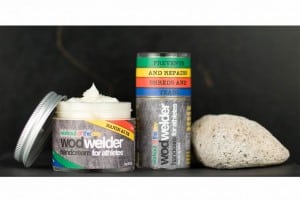 Pevent and repair rips and tears with w.o.d.Welder's handcare kit. Three all natural handcare products bundled in a convenient package to make it easy to follow their three step system.
w.o.d.Welder's handcare kit, $24.50, ShopBoxLife.com
---
Dry Rub Seat Protector
Available in with White, Red, Pink and Blue accent, the Dry Rub is a machine washable combo seat-protector and massager all in one. Designed and manufactured in the USA, Dry Rub's patent pending massagers help stimulate blood flow and relax muscles after a tough workout. Use code BOXLIFE2016 for 10% OFF through 12/31/16
Dry Rub, $99 on GetDryRub.com
---
Custom WOD Mug
Serve your favorite coffee in this awesome mug. It'll get anyone ready to conquer the day and the WOD. $16, etsy.com
---
Sore Point by Toba Therapies
SorePoint is a lightweight and non-sticky pain-reliever. It helps muscle fatigue, aids in athletic recovery and is formulated with essential oils to dramatically decrease muscle pain post-workout. Available in a roll-on format (thicker and more powerful), or an oil (perfect for deep tissue massages), whatever your preference, each fits perfectly in your gym bag. Use code TOBA10 for 10% OFF your order. 
SorePoint by Toba Therapies, Starting at $24, tobaremedies.com
---
TRX Duo Trainer
TRX Training partnered with MobilityWOD's Kelly Starrett DPT to develop the Duo Trainer for individuals of all fitness levels to tap into greater levels of strength, mobility and endurance.  The TRX Duo Trainer's dual-anchor-point design enables indoor and outdoor, high and low exercises, including pull-ups, dips, muscle-ups and much more.
TRX Duo Trainer, On Sale Now $169.95, trxtraining.com
---
Hot Logic Mini – Personal, portable oven
The Hot Logic Mini is a personal, portable oven that makes prepping, cooking and enjoying your meals a million times easier. It can cook meals from scratch, reheat leftovers or frozen dinners, and keep your food at the perfect temperature. It's the perfect way to eat clean on the go. Available in six colors.
Hot Logic Mini + 6 Cup Pyrex Container, $49.95, hotlogicmini.com
---
Harbinger Padded Leather Lifting Straps
Add power and comfort to heavy lifting! Harbinger's specially-tanned real leather offers strong traction on the bar, with no added bulk, and the tri-layer design maintains shape and prevents tearing.  The extended 21″ length and 1 1/2″ width create a stronger wrap and grip on bar through increased contact area on knurled bar surface.  Tanned for suppleness as well as strength, Harbinger's Padded Leather Lifting Straps comfortably conform under hand and around bar, and feature a plush Neotek™ wrist pad that cushions during heavy lifts.
Harbinger Padded Leather Straps, $25, ShopBoxLife.com