Anyone who has been part of the CrossFit community for any length of time knows that the sport of CrossFit and the lifestyle that it fosters have been a breeding ground for entrepreneurs, startups and new companies all looking to build that lifestyle into their life more permanently. Even Greg Glassman who is a self-proclaimed "staunch libertarian" has set the barrier of entry to gym ownership pretty low, believing that the affiliate fee and the owner's sweat equity will allow the cream of the crop to rise to the top. As of late, people are beginning to realize in droves that owning a gym is not the only path to making the community a more permanent fixture in your life.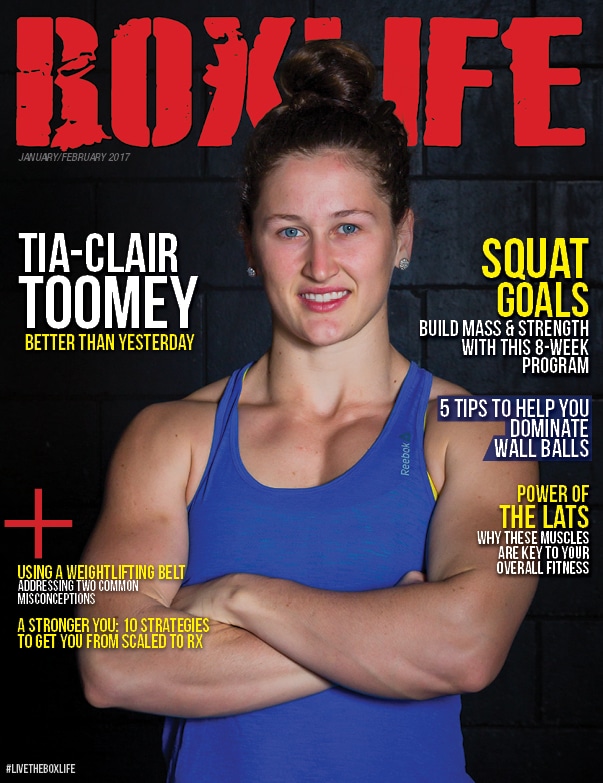 If you frequent local competitions you'll see new apparel, nutrition and training companies popping up all over the place. I am no exception to this entrepreneurial firestorm that has seemed to take over the functional fitness world. Through a combination of both seeing a need in the market as well as a deep desire to become more embedded in this world, I decided to start LuaVíve LLC, a supplement company based in San Diego, California.
Now, after just over a year of business, I have been through a few ups and more lows than I like to admit. One thing is for certain though; the weekly WOD's have prepared me for this entrepreneurial adventure much more than I had realized. For anyone considering taking the leap into the startup world, I highly suggest you take a few lessons from your box's daily programming before leaving the ground. Here are five things the sport of CrossFit has taught me about entrepreneurship.
#1. It's always harder than it looks but significantly more rewarding as well. We have all been there before. That moment you get to the gym, stretch out and look up at the white board to see the numbers 21-15-9 staring back at you in one small representation of sequential pain. The first CrossFit workout I had ever done, like so many others, was Fran. Coming from the Globo-Gym world, if I am being honest, my first reaction was to snicker. How could these so-called "elite fitness" enthusiasts possibly do three small super sets and then call it an entire workout? That was until I spent the 15 minutes after the WOD lying on my back with my lungs on fire, my heart in overdrive and my brain trying to comprehend where the train had come from that seemed to run me over so quickly! I have repeated this experience thousands of times since that day in 2009 and I always come back for more.
To those that are considering starting a business, I urge you to take heed of the lessons that Fran tried to teach you from day one. You will most likely overestimate the work and your ability. By the time the pain catches up to you, you will have gone too far to stop. Your best bet is to press on, because pushing to the finish will always have you coming back for more. The sense of accomplishment, especially with the presence of a hard-fought victory is a feeling that runs parallels through business and the world's fastest growing fitness community. Take a three second breather if you must, but don't stop moving toward your goal.
#2. Community is everything. Perhaps the reason so many are willing to call our sport a cult, is because of the insanely strong bonds and community that it creates. My guess is that if many of these people got to feel a glimpse of the support that comes inherent with that community, judgment would quickly turn to understanding. When I first began iterating with my first supplement, LionHeart ReFuel, the iterations were rough to put it lightly. The ingredients were made in a lab that I had created at home and the labels were printed on what basically looked like paper. It wasn't pretty but I wasn't ready to quit. I showed up to every local competition bright and early, eager to talk to fellow CrossFitter's about what I had created and how it could help them. I thought that hustle and being present would be what made the difference but in those early days I learned that is just a small part of the success. What really mattered is who showed up for me. And fellow CrossFitter's did, in droves. I received tons of support from other local businesses willing to cheer me on. We have evolved considerably since then like any good CrossFitter or business should, but I can't help but get nostalgic thinking about that early support. I was suddenly half way through a WOD and trying desperately to get my first muscle up. Just like any box would across the country, the cheers and yells from the sideline made all of the difference.
#3. Advanced skills take time to develop. No one walks into a gym for the first time and starts stringing muscle ups together. I spent months swinging around on the rings with a mood that settled somewhere between unwavering determination and utter frustration. This is a path and a feeling that many in the CF community are extremely familiar with. The first time that I went to pitch my business to a venture capital firm in order to hopefully get funding, I wished for the frustration of burnt out forearms and a clumsy swing as I talked myself in circles, tripped over my words and ultimately did not get funding. But, as the story goes, if everyone quit after their very first attempt, the CrossFit Games would look much closer to a one on one duel. It is simply not realistic to expect Froning-esque mastery on the first try, or the second, or the 100th. Skills take time to develop. Do not get frustrated when it feels like you are blowing a sales meeting or a pitch. Go back to the drawing board if you have to so that you can begin to correct your deficiencies. Be honest with yourself about your current skill level. Pretending to be Rich Froning has never helped anyone get to the Games. Your greenness will show at first but if you are honest with yourself and the people you are dealing with, the good people will do what they can to help you out. Before you know it, you are getting through the muscle ups two or three at a time, business meetings are becoming more and more fluid and newbies will look on with the same bewilderment that you felt back when you first attempted an Rx WOD.
#4. Invest in yourself. The snatch always felt foreign to me. The sequence never made sense and quite frankly the whole movement was hard to conceptualize. It was like my body wanted to be powerlifting but my mind wanted to be playing golf. The input was a lot to process at one time and the result was a discombobulated mess… at first. Luckily entrepreneurs everywhere had seen this same short fall and businesses reacted accordingly with the introduction of the specialty certifications. The community responded predictably and suddenly Olympic lifting had been put on the United States map. Athletes everywhere, itching for more knowledge and more ability began to sign up in unprecedented numbers. People could immediately see the value in investing in their own ability and business should be no different. It is an absurd notion to think that because you have a good idea for a business you will be good at accounting, or marketing, or presenting, or team building, or a host of other skills that being a good entrepreneur takes. You have to be willing to invest in yourself to improve you ability. The immediate is usually a few bucks spent for a weekend of new knowledge and application. The long term gain usually falls somewhere in the 10 X growth range. Every time you build a new skill, it begins to mount up on top of the old ones and in time you will have so many new disciplines at your disposal that recognizing the old you will be near impossible.
#5. Set attainable goals to reach insurmountable ones. Building an empire is overwhelming, so is your first Rx'd Hero WOD. Both of them take a bit of focusing on the first few steps. It also takes a decent amount of disregard for what is possible. It is simply impractical to think that your startup will succeed. Realistically, most do not. Most people also don't do 2 miles of running, 100 pull-ups, 200 pushups and 300 squats every single memorial day. They just don't. CrossFitters are a different breed. We know how far determination can get us and we do the impractical and the impossible on an almost daily basis. Little girls who are supposed to care about Barbie dolls focus on how much weight they can clean and jerk and guys who are supposed to pick between being big and strong or being fast suddenly are both. But, just like CrossFit started out with a single affiliate in Santa Cruz California, it has now grown to a mind-blowing paradigm shift present in locations all over the world. Don't focus on the big picture at first. Know where you are going. Put one foot in front of the other. Do one rep at a time and crush your weaknesses as they present themselves. Entrepreneurship is the most rewarding Hero WOD you have embarked on, don't stop until it is over!