1. Bad days happen to everyone
Fans cheer, athletes perform; that's the deal. Sometimes though, fans are left wondering why the athletes they're cheering for aren't performing the way they expect. We all have bad days—sometimes that can extend to weeks or months. After the Games, Noah Ohlsen took to Instagram to explain to his fans why he may have left them a bit disappointed: "The thing is, for some reason, all week something just didn't feel right. It's kind of indescribable and in no way am I making an excuse. I just know that that was not me out there on the floor. I couldn't quite tap into who I am as an athlete, but for mere moments that seemed far too seldom. It's tough when a year of work is showcased in one week, especially when it's such a grueling one."
Lesson: Bad days happen, sometimes at the worse possible times. Learn from it and move on to the next one!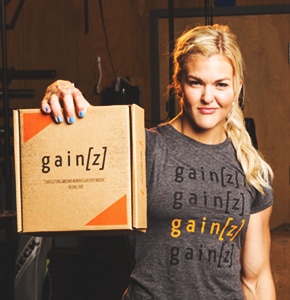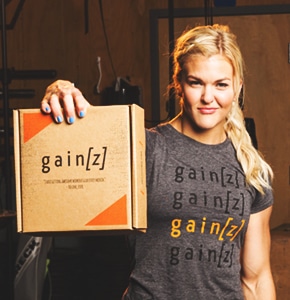 2. A year of work can turn a weakness into a strength
Last year two of Mat Fraser's lowest finishes at the CrossFit Games came in events six and seven, Sprint Course 1 and 2, respectively. In an interview, he later stated that he just wasn't that good at sprinting. That was 2015. In 2016, fans were surprised when Fraser dominated almost the entire field to finish second in the Suicide Sprint event. It was at that moment that Fraser, in the minds of many, cemented how much work he had put in the past year to ensure he had no holes in his game.
Lesson: Don't treat a weakness like a lifetime curse—it's not an excuse as to why you didin't do well in a WOD or competition. Instead, make it a goal to turn that weakness into a strength. Give yourself a deadline—3, 6, 12 months. Whatever the goal is, don't let up!
3. An athlete's placing or performance doesn't tell the whole story
Lucas Parker has had a consistent showing at the CrossFit Games for some time now. This year he finished 22nd. Looking at that number one could argue, 'that's how fit he is, 22ndish'. Especially at the CrossFit Games, the reality is that a lot goes on behind the scenes. When reflecting on the Games Parker stated on his blog: "… after Event One, I was fucked up.  The trail run destroyed my calves and ankle, and had me peeing gatorade-red for the rest of the day." Given that info, the narrative of Parker changes a bit.
Of course, the same could be said of all athletes. Everyone has something to deal with, especially when put through 15 grueling workouts over the course of a five days. Sam Dancer, who finished the weekend in 32nd wrote that with "a liberal amount of pain medication I was able to manage the fibula injury all the way to the end. It wasn't pretty and I most definitely looked like a fool but I wanted so badly to finish. May not have been the best decision but I'm 100% sure it was the right one." And just like it did with Parker, given that narrative, the story of Dancer changes a bit.
Lesson: On a personal level, don't judge your performance by the performance of others. Someone beat you in a workout? Maybe they trained to peak on that specific day. You beat someone on a workout? Maybe they didn't sleep the night before or they have personal issues that are keeping them from peak performance. Compare you to you.
4. On defining success
During the course of the Games, rookie athlete and fourth place finisher Brent Fikowski gave fans an insight into what goes on inside the mind of a Games competitor. For many, fourth is a tough place to finish—especially by only two points. In his final recap, Fikowski gave us a great lesson on defining success:
"I have to remember 36 other men with talent would be happy with my 4th place finish, and another 200 from Regionals would be happy just to be on this competition floor. And a billion people in China don't care. If I had come third part of me would have wanted second, if I came second I would've wanted first, if I came first I would want 4 firsts in a row like Froning. It never ends, so it's important to stop and appreciate what you have accomplished and just be freaking happy about it. It's not often as an athlete you can just sit back and be content for a while.
At the end of the day what is third anyway? I'm not discrediting anyone who has ever won third; I'm just saying it is a line drawn by someone else. Draw your own line; define success as doing your best. A few years ago at Regionals if you came top three you were happy, fourth was failing because you didn't qualify to the games. Now if you come fifth you are happy, you get a belt, you get to go to the Games, and 6th place is disappointing. It is a line that changes, so why even draw the line if you are happy with your effort. Third gets a medal on a podium and a bit more money. I don't really compete for any of those things anyway. Success is the satisfaction knowing you did your best. Success isn't winning a trophy. I realize this is a bit of a contradiction, because if you read my last post you know I risked it on the last event to get on the podium. So what am I trying to say? I don't know. I'm just kind of rambling. I guess shoot for the stars but be happy if you land on the moon… or something tacky like that. Basically I'm happy, and if you are still reading this, quit saying "Oh Brent you should've been third". Because I wasn't, I was 4th, and that is totally ok." (From Brent Fikowski's Facebook page. To read all his recaps go to: https://www.facebook.com/BFikowski/?fref=ts)
Lesson: Define success on your own terms.
5. Just do you
Last year it was Tia-Clair Toomey who surprised almost everyone to earn a second place finish at the CrossFit Games. This year, Patrick Vellner played the role of spoiler for many of CrossFit's biggest names by taking one of the spots on the podium. It's easy for an athlete to get intimidated—especially by athletes you see on TV or who others constantly talk about. As a matter of fact, many Games athletes we've spoken to have at one point or another mentioned how it wasn't until they achieved success in a certain event that they didn't quite feel they were on the same level. This year many Games rookies showed us that success doesn't care what your name is or how many people know your name; instead, it rewards hard work and what you're able to do on that given day.
Lesson: Don't concern yourself with what others are doing or will be doing come game-day. Ask the best from yourself during training and in competition and the rest will take care of itself.