After the complexities of two triplets in the first two workouts of the 2016 CrossFit Open, Dave Castro, speaking from CrossFit Officine in Milan, Italy, took things back to the basics as he announced 16.3.
16.3
Complete as many rounds and reps as possible in 7 minutes of:
10 power snatches
3 bar muscle-ups
Men use 75 lb.
Women use 55 lb.
Tiebreak
The scoring for this workout includes a tiebreak. At the end of each round, time should be marked. When you submit your final result, your score will be the number of reps completed. There will be another field in which you will enter the elapsed time at which you completed your last full round. In the case where 2 athletes have the same score (total number of reps), the athlete with the lower tiebreak time will be ranked higher.
Scaled Variants
Scaled (Scaled Men, Scaled Masters Men 40-44, Scaled Masters Men 45-49, Scaled Masters Men 50-54, Scaled Women, Scaled Masters Women 40-44, Scaled Masters Women 45-49, Scaled Masters Women 50-54)
Our Top Pick
Complete as many rounds and reps as possible in 7 minutes of:
10 power snatches
5 jumping chest-to-bar pull-ups
Men use 45 lb.
Women use 35 lb.
Castro teased us as he revealed each movement, first pointing to the rings to suggest that's where the muscle-ups will be performed, before jumping on to a pull-up bar and cranking out three reps. Thus, we have a new movement in the Open: bar muscle-ups.  And a lot of us will have responded like this (as taken from the Instagram account of Games athlete Dani Horan):
Paladino vs Ramirez
In another first for the CrossFit Open, two athletes from completely different categories competed head to head in the live announcement from CrossFit JAX in Jacksonville, Florida. Shawn 'the Ram' Ramirez, the two-time 40-44 Masters champion, faced off against 16-17 Teen champion Nick Paladino.
Right from the opening bell both athletes moved quickly, with each electing to muscle snatch the light barbell before moving on to the bar muscle-ups. Paladino set a lightening pace on the snatches, while Ramirez moved with a slower, yet consistent pace. As the rounds went on, that decision payed off for the Masters champion. The signs of fatigue were clearly evident on Paladino as he started to slow in round 4, opening the door for Ramirez to take a two-rep lead. By round 9, Ramirez maintained his slender lead, and Paladino began to use his hips and legs to help get the barbell overhead during the snatches. Paladino was unable to recover from his early pace as the experience of Ramirez prevailed.
16.3 Live Announcement Results:
1. Ramirez 123 reps
2. Paladino 118 reps
Tips for 16.3
-Try to get those bar muscle-ups!
If you're apprehensive about getting a bar muscle-up, don't immediately resort to scaling. If you can perform chest to bar pull-ups or even ring muscle-ups, at least give the RX option a shot. You never know, you may surprise yourself and get through several rounds! You can always do scaled if you want to perform the workout a second time, but the Open is about pushing yourself, so do just that.
-Grip and positioning on the snatches
The snatches are very light, and the time is very short. So don't waste time in setting up in a full snatch stance for each rep—you haven't got time for that. Allow your hips to start a little higher than you'd normally let them, but don't resort to muscling the barbell unless you're 100% confident in your grip and shoulder endurance. Use a hook grip, and bring your hips and legs into play early on to jump the barbell into the overhead position, taking some of the workload away from the shoulders.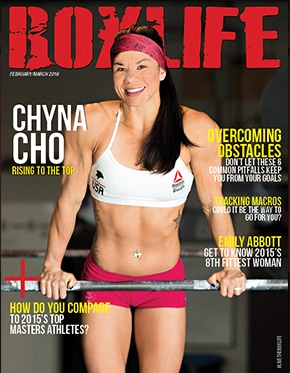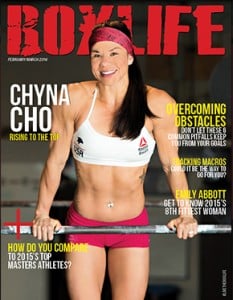 -Pacing and breathing
If you watched the live announcement (or read the above recap), you'll see that while Paladino was able to achieve over 100 reps in the workout, his fast starting pace cost him in the end, as he was unable to sustain it over the 7 minutes. You do NOT want to burn out too early, nor do you want to spend an eternity chilling out on the muscle-up station. So, find a rhythm early on that allows you to move at a good clip throughout the snatches, but not so fast that you're struggling on the muscle-ups. You only have to do 3 muscle-ups, and once you're on the bar you don't want to break. Take a tip from Ramirez and rest at the top of your muscle-up so you can still use the momentum from moving downwards to generate another swing upwards. Finally, remember to take full, deep breaths for as long as possible to get as much oxygen into your system as possible. But for those last 90 seconds, there's no point in leaving any juice in the tank—empty it out and give everything you've got!
Photo courtesy of Aryan Barto/Behemoth CrossFit, 2015 CrossFit Open Photo Submissions