Signing up for competitions is a fun way to test your fitness and compete in a different environment from that at your box. The first step in signing up for any fitness competition is to determine which division you should sign up for. Every competition has various divisions, with various standards from which to choose. For example, an 'as prescribed' or Rx division could include muscle-ups as a requisite movement for a given workout. For the same workout, a 'scaled' division could substitute the muscle-ups for pull-ups. Every competition is different, which means the standards for each division may vary. It can be confusing to know where to begin, but there are a few things you can do to help you gauge which division you should be competing in before you sign up.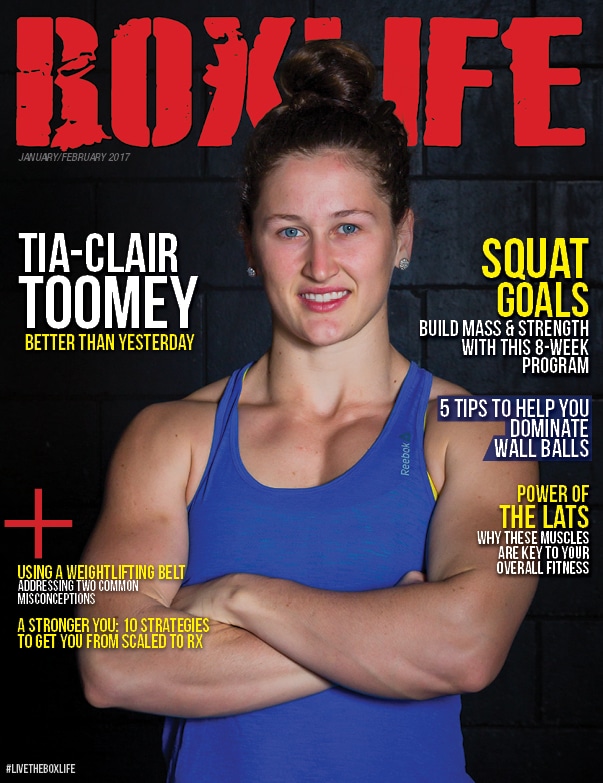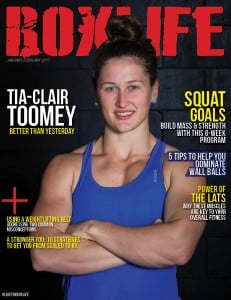 1. Check the competition standards
Many competitions will announce their workouts well ahead of time, making the choice of which division to compete in far easier for prospective athletes. There's no need to make an 'accurate guess' as to what workouts will be programmed on competition day, so you can pick your division based on the information you already have (announced workouts, movements, etc.)
When checking the listed weights for competition workouts, athletes should be cognizant of how they could handle those weights when they are fatigued. Let's say a scheduled workout has five rounds built in. Within those rounds, athletes have to complete 5 deadlifts, alongside two other movements. The listed weight for the deadlifts are only 10 percent less than your 1-rep deadlift max. Therefore, does it make sense to compete in that division, knowing that you'd likely struggle in the workout with the deadlift weight? Probably not—especially in your first competition. Then again, there may be weights that are on the borderline of what you can handle. Part of you might want to embrace the challenge and see what you're capable of, but that's a call you'd have to make.
Though it's important to feel (fairly) comfortable when performing a movement fatigued, it's more important to be able to demonstrate proper mechanics consistently before you even step foot on the competition floor. The last thing you want to happen is to get repeatedly no-repped and watch yourself get time-capped in an event because you didn't realize that you've been a shallow squatter (#noshallowsquatters) your entire life. Make sure you're mechanically efficient and you can perform the standards with intensity before you sign up to compete.
1.5 What if you can do everything Rx but one movement?
When looking over the movement standards, you may nod in approval as you go down the list, knowing you can competently perform all the required tasks as prescribed. Then you hit that one lift, that one movement, that's the bane of your existence. Now, there's no guarantee that the movement will even make an appearance—sometimes competitions just include it in their movement standards to give an indication of the caliber of athlete that should be in the respective division. But now you have another choice to make. Do you play it safe and 'drop' down a division, just for the sake of avoiding that one movement that could prevent you from completing a workout? Or do you take a chance, sign up for that division and decide to challenge yourself in the heat of competition? It's your choice.
2. What type of competition is it?
Competitions in 'friendly' environments (such as your home box) may inspire you to step outside of your comfort zone and take a leap of faith. The knowledge that you'll be surrounded by friendly faces and encouraging voices may prompt you to sign up for a more challenging division. The tougher workouts will be easier to get through (and more fun) in a supportive arena. You may not experience the same kind of love in an out-of-house competition, but that won't matter to athletes who are looking for a more serious environment and want to win.
This poses an interesting question for an issue that crops up in many competitions. When should an athlete compete in a scaled division? If you've competed before, I'm sure you've seen athletes who prove that they've got no business competing in that division, and they were only interested in winning. Some competitions won't allow previous winners of scaled divisions to compete in the same division the following year—they have to move up a rank. Of course, someone has to win the scaled division, but you don't want to be accused of sandbagging it in the process. The rule of thumb is to compete in the division that caters to the minimum standard you meet. Use common sense too. If you scroll through the scaled divisions and know that no weight or movement poses much of a challenge to you, you know you should be pumping iron in the RX league.
3. Who's signing up?
A good way of judging which division you should be rolling in could be by looking at the competition. Our community is fairly tight-knit, so chances are you'll know someone (or you'll know someone who knows someone) taking part in the competition. Do some research. (Some would say stalking). Look at their numbers, see what movements they can and can't perform, then find out which division they're competing in. If you think you'd enjoy going head to head with their skills and abilities, sign for the same division as them.
4. What is your competition experience?
Some athletes who are studs in their boxes won't give a damn if they've competed or not before–they'll join a competition in the highest division right off the bat. There's nothing wrong with that, but some athletes might want to get a feel for the nuisances of competing in a different environment in a 'lower' division, then move up in subsequent comps. Doing so can give you valuable experience and tips for future competitions. But remember to be fair to yourself and to the competition. An athlete who completes all their workouts as prescribed at the box (and completes them well) shouldn't participate in the easiest division of the competition. Hopefully, there's an intermediate group that allows said athlete to feel challenged while getting their feet wet in their first functional fitness competition.