So, here we are. The end of the 2016 Open—how time flies when you're having fun! Over the past four weeks we've seen elite athletes compete next to CrossFit enthusiasts and military personnel, a live announcement in a garage gym, and (unlike years past) a host of failed predictions by BoxLife Magazine. With one workout left, we have one last opportunity to redeem ourselves—so here goes nothing.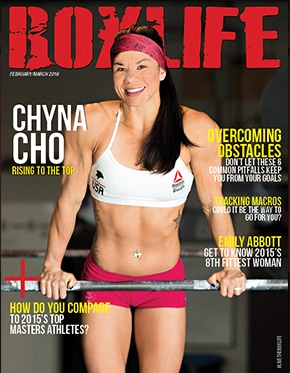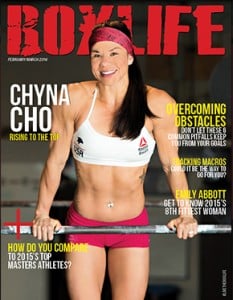 16.5 Prediction
As Many Rounds/Reps As Possible in 10 minutes of:
2 Thrusters (135/95lbs)
2 Box Jumps
4 Thrusters
4 Box Jumps
6 Thrusters
6 Box Jumps
8 Thrusters
8 Box Jumps
Etc until time expires
The Reasoning
It doesn't look like Castro will be handing us a repeat workout this year—that is of course unless he wants to reuse a movement that's already featured in the Open thus far. There's a very small list of movements from past Opens that still haven't been used in 2016:
Thrusters
Box Jumps
Shoulder-to-overhead
Overhead Squats
Box Jumps seem highly likely, while any of the three other movements could feature as part of the couplet. Yet, considering how infamous the thruster is in CrossFit Open folklore, can we really imagine an Open season without it? Given the star power of the live announcement athletes for 16.5 (Rich Froning, Ben Smith, Mat Fraser), there are some rumblings that we could see a two-part workout, similar to 15.1 and 15.1a from last year's Open (which, incidentally, also featured Fraser and Froning). So, don't be surprised if there's a max lift that follows the first part of the workout (which is obviously going to be our prediction).
Oh, and Dave Castro has posted this 'clue' to his Instagram, but at this point you have as much chance deciphering his hints (if they can even be called that) as you do competing in a live announcement yourself.
Roadkill equals….pain? Most likely. One small piece of comfort you can give yourself is that Castro himself is set to compete alongside head judge Adrian Bozman and CrossFit Games host Rory McKernan after the three men tackle the workout. So you can get some enjoyment out of watching him suffer.
This is the last workout of the Open, and it returns to the site of the inaugural CrossFit Games in 2007—the Ranch in Aromas, Ca. Considering the occasion, the athletes, and the venue, expect to see fireworks for 16.5.
The Live Announcement of Open Workout 16.5, presented by Progenex, will be held at the Ranch in Aromas, California, and streamed to Games.CrossFit.com starting at 4:45 p.m. PT on Thursday, March 24.