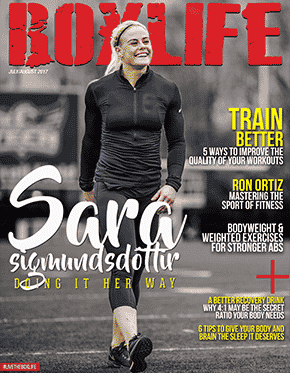 The CrossFit Open is officially upon us! Excited yet? Tonight at 5p.m. PT, live from São Paulo, Brazil, CrossFit Games Director Dave Castro will announce the first workout of this year's Open, 18.1. Immediately after, 2013 Games champ Sam Briggs will go head to head against 2017 seventh-place Games finisher Kristin Holte.
Now, what fun would the Open be without a prediction as to what Castro is going to throw our way (this is our 5th year making predictions and we've gotten really close at least three times). While the first workout is always the hardest to predict, we've taken several factors into consideration and present you with (we're going out on a limb here):
18.1
14 Minute AMRAP of:
8 Power Cleans (135/95)
12 Calorie Row
8 Kettlebell Swings (70/53)
12 Calorie Row
Notes:
1. It's true that kettlebells have never been used in the Open, but there's always first.
2. We haven't seen power cleans in the Open since 2015, it's time they made a comeback.
3. We've already made a prediction as to what this year's repeat workout will be. Taking that into account, we've eliminated those movement making an appearance in week 1.
There you have it, 18.1—our prediction at least. 
Our Top Pick
Transparent Labs Creatine HMB
Based on our testing, this is the best creatine for most people. It has the perfect dosage of creatine monohydrate per serving, which has been proven to increase muscle mass.
Pros:
Promote strength and muscle gains

Tested for purity and safety

Free from artificial colors
See on Amazon
See on Transparent Labs
Tune in to games.crossfit.com at 5pm PT to find out if we were right (or completely off).