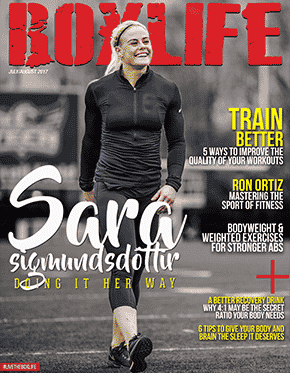 We weren't completely off last week. After all, we called the rower and the cleans (sort-of).  Either way, 18.1 is in the past. It's officially time to focus on 18.2.
18.2 Prediction
8 Minute AMRAP of:
    9 Thrusters (95/65)
    5 Ring Muscle-ups
Then, 8 Minute AMRAP of:
    9 Ring Muscle-ups
    5 Thrusters (95/65)
Score is your total combined reps of both AMRAPs.
Notes
1. For starters, I'm thinking 18.2 is going to be a couplet; every Open, except for 2016 has had a couplet in either week 1 or week 2.
2. We've never seen thrusters and ring muscle-ups tested in an Open workout. We've actually never seen thrusters tested in any week other than the last week of the Open. Will that change this year?
3. There's not rules here, so here's my second guess: Maybe 18.2 is 17.5?
Tune in to games.crossfit.com tonight (March 1st) at 5pm PT for the live announcement of 18.2 live from CrossFit R.A.W. in Gibsonia, Pennsylvania featuring the third and fourth Fittest Men on Earth Patrick Vellner and Noah Ohlsen, respectfully.