Let's get to it! It's the fourth week of the 2017 Open and we got a pretty good idea what 17.4 will be. I'm sure a lot of you might feel the same way, but hear us out!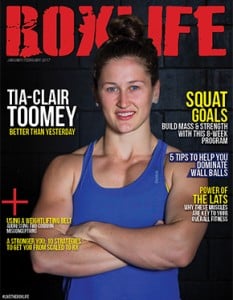 First, our reasons:
1. Every Open since 2012 has had a repeat workout from a previous year.
2. None of the movements in the workout we think will be repeated have been part of this Open yet.
3. Thrusters have, up to now, been reserved for the final workout of the Open. Last year's thruster workout (16.5) was a repeat from 2014. We think this year Castro will get creative  and pair thrusters with something new, making 17.5 a new workout.
4. There are a couple of workouts we all expect to see in the Open: the heavy one, the technical one, the chipper, the repeat. We've done a technical one (17.2) and we've done a heavy one (17.3). In week four we expect the chipper.
So, that being said…17.4 is…
16.4
Complete as many rounds and reps as possible in 13 minutes of:
55 deadlifts
55 wall-ball shots
55-calorie row
55 handstand push-ups
Men deadlift 225 lb. and throw 20-lb. ball to 10-ft. target
Women deadlift 155 lb. and throw 14-lb. ball to 9-ft. target