The Open is back. Without respect for your schedule, for your preparation, for your fears, trepidation, or your excitement, the first qualifying stage of the 2016 CrossFit Games is upon us. In just a few hours, Dave Castro, Director of the CrossFit Games, will announce the details of the first Open workout at NorCal CrossFit, where Chyna Cho (6th place finisher at the 2015 Games) and Emily Abbott (8th place finisher at the 2015 Games) will be the first to take on the workout. Both women, who were also first-time competitors for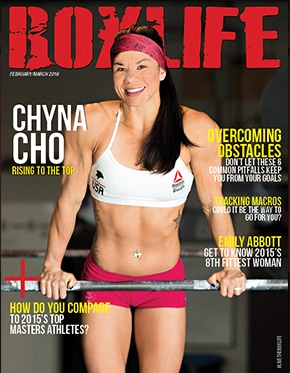 Team USA and Team Canada at the Invitational last December, will be making their Open live announcement debuts. But they won't be alone. In a first for live Open announcements, non-Games athletes in the form of two employees from Western Digital Corporation (WDC), a tech company with headquarters in Irvine, California that has introduced CrossFit to 13 of their locations worldwide. More than 2,000 WDC employees participate in CrossFit classes daily, making them one of the largest affiliate groups in the world.
That's all great, but what we really want to know is: WHAT WILL 16.1 BE??!
We've analyzed , and as I sit here stuffing my face with apple pie in some sort of anxious Open eating fear, let us present our prediction for the first workout of this year's Open:
16.1
10 minute AMRAP (as many rounds/reps as possible)
5 Snatches
10 Overhead Squats
15 Box Jumps
The Reasoning
-Snatches seem to be a favorite of Castro's to kick off the Open, given that they've featured in the inaugural workout for four of the last five Opens.
-Yet somewhat surprisingly, snatches have never been paired with box jumps or overhead squats in an Open workout. In fact, none of these movements have ever been paired together.
– The workout time frame—a 10 minute AMRAP—is the most popular in the history of the Open.
-We're used to seeing couplets (a workout consisting of two movements paired together) to kick off the competition, and couplets are the most popular format in the Open. But triplets are a close second, and both Abbott and Cho excelled in the triplet during last year's Open. In 15.3—a 14 minute AMRAP of 7 muscle-ups, 50 wall balls and 100 double-unders—Cho and Abbott had placings of 27th and 135th in the world respectively. That was Cho's best finish in the entire competition. Considering these are two (Games) athletes on the show, it makes sense that Castro might want to highlight their skills.
-Our proposed workout is an inclusive test of fitness that features barbell cycling, tests mobility, muscular endurance, stamina, and requires a good strategy to perform well. Furthermore, given that two WDC employees will also be taking part, there's nothing overly complex in the workout and they should be able to give a good account of themselves.
This is our prediction for 16.1—but wait, there's more! From the CrossFit Games site:
"After the workout, stay tuned for the Cool Down Show presented by Airrosti. There will be a special announcement for box owners and trainers."
Doesn't that sound enticing! Here's hoping that your Open season kicks off on a good note!
Photo courtesy of Aryan Barto/Behemoth CrossFit. 2015 CrossFit Open Photo Submission