When most people think of the Super Bowl, they look forward to a great game, funny commercials and a rocking halftime show. The team at BoxLife, on the other hand, looks forward to THE FOOD! Can you blame us?
In preparation for the big game, we sampled Paleo On The Go's BBQ beef brisket and their variety of chicken wings.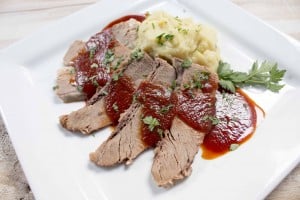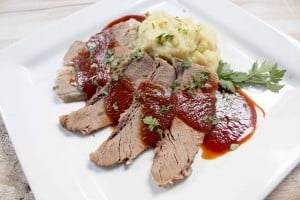 BBQ Beef Brisket
The grass-fed beef brisket is tender and cooked to perfection—topped with just enough BBQ sauce to add flavor but not overwhelm the beef. The brisket plate also comes with a mouth-watering side of mashed garlic Japanese sweet potatoes. If you've never tried Japanese sweet potatoes, you're in for a treat. We consider them to be traditional sweet potato's cool big brother—they're white, not orange, and a bit sweeter too. A hearty meal that will surely satisfy any athlete with a big appetite.
Buffalo Chicken Wings
The organic, free-range chicken wings are an upgraded, clean version of your traditional buffalo wing. They are covered in Frank's Red Hot Original Pepper Sauce, so they have a mildly sweet taste and with a spicy kick.
Cuban Style Mojo Chicken Wings
Seasoned with lime, garlic, oregano and cilantro, these pasture-raised chicken wings are delicious and perfect for picky eaters who prefer more a more subtle flavor. They're simple and delicious!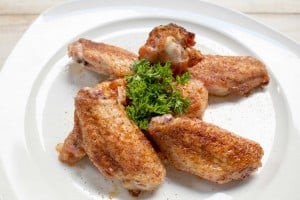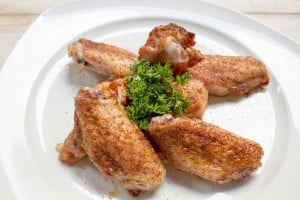 Zesty Herb Dry Rub Wings 
These wings pack a punch of flavor from their dry rub seasoning of onion, garlic, pepper, cumin and sea salt. They have a slight kick to them and were Mike's go-to to dip in his homemade ranch sauce.
All Paleo On The Go meals are shipped frozen overnight in dry ice. They must be defrosted before reheating. Our reheating preference is the oven, but reheating via microwave or stove top works just as well.
Review Note: Paleo On The Go is an advertising partner of BoxLife Magazine, but that doesn't make their food any less delicious.