This Sunday, Oshawa, Ontario will play host to the 2016 Reebok CrossFit Invitational. As CrossFit puts it, this is "CrossFit's All-Star Game". 2016 marks the five-year anniversary of the Invitational with Team USA claiming the top spot every year but 2013 when they were defeated by Team World (prior to 2014, Team USA competed against the best athletes outside of the U.S, Team World).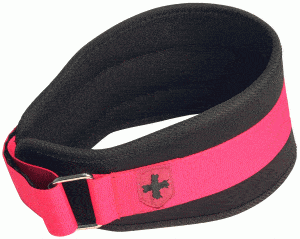 The Teams
Team USA
Ben Smith
Rich Froning*
Brooke Wells
Kari Pearce
Coach: Rich Froning
*2016 CrossFit Games champ Mat Fraser was set to compete on Team USA until an injury forced him to withdraw. Rich Froning (4x Individual CrossFit Games champion, 2x Team CrossFit Games champion), who will also play the role of coach, will step-in to replace Fraser.
Team Pacific
James Newbury
Rob Forte
Kara Webb
Tia-Clair Toomey
Coach: Chad Mackay
Team Europe
Björgvin Guðmundsson
Lukas Högberg
Katrin Davidsdottir
Sara Sigmundsdottir
Coach: Samantha Briggs
Team Canada
Patrick Vellner
Michele Letendre
Brent Fikowski
Carol-Ann Reason-Thibault
Coach: Camille Leblanc-Bazinet
The event is set to kick off at 4pm EST. While the workouts have yet to be announced, we can make some early predictions based on the athletes competing.
Announced Workouts
As of Friday afternoon, the Invitational workouts have yet to be officially announced. However, CrossFit did post this image on their Facebook page:
Events 2 & 5?
1 Rep Max Snatch & 1 Rep Max Clean & Jerk
Events 3 & 6?
Handstand Walk Relay
How to watch
The event will be streamed live on games.crossfit.com and on CrossFit's Youtube page from 4PM-6PM EST. You can catch additional coverage on the CrossFit Games Facebook and Instagram accounts.
Our prediction
It's hard to bet against Team USA. For starters, every athlete on their team finished top 6 at the 2016 CrossFit Games; no other team can say that. They also have the most combined experience, which we've seen play a huge factor at past Invitationals. However, expect team Canada, as they've done in years past, make a solid run at the top spot!
Bonus Announcement
After the event, CrossFit Games Director Dave Castro has announced that he will be revealing the host city of the 2017 Games which will be moving out its home for the last 7 years, Carson, CA.
Photo credit: ©CrossFit Inc. Used with permission from CrossFit Inc.