CrossFit, for the most part, is an individual sport. Yes, you might have the occasional partner workout, and your gym might give you the option to compete on a team, but by and large you complete daily workouts as an individual, and your progress in CrossFit rests squarely on your shoulders.
Or so it would seem.
The reality is we can't achieve success in this sport on our own. Even elite Games-level athletes have a support team around them to lean on. Yes, the Games-caliber athlete may have loftier goals than you and I do, but all CrossFit athletes need a core group of people to push them, guide them and support them in the pursuit of their fitness ambitions.
1. Your coach
A great coach is one that knows you as an athlete and can cater their instruction in such a way that you are best able to understand the information he or she is giving to you. They know where your strengths and weaknesses lie, and always know the right words to say when you need an extra push in a workout. They are always available to talk when you need advice on technique, nutrition, recovery, mobility or any other issue that may arise with your fitness. They can dip into their bag of tricks to help you break through a plateau, and, if they're really special, even write personalized programming for you to follow during open gym hours. They know what your goals are and are completely invested in helping you achieve them—and will give you a measure of accountability when it comes to sticking to your training plan and diet. Your coach arguably holds the biggest influence over whether or not you will achieve your goals, which makes it all the more crucial to find a gym that has the right one for you.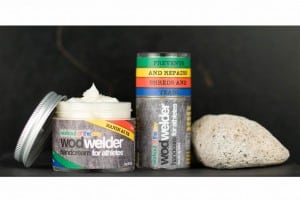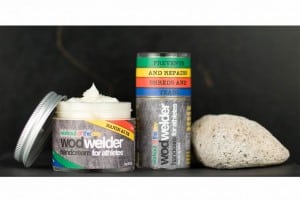 2. Your workout buddy
Your workout partner is your trusty companion—your Samwise Gamgee to your Frodo Baggins, your Ron Weasley to your Harry Potter. He or she is the one who makes sure you turn up to class when you say you will—and sends you a passive aggressive text to remind you in case you're running late. Like your coach, they know what your strengths and weaknesses are, and can tailor their support in just the right way to propel you to work harder. They're also a similar caliber athlete to you, which means they will give you an additional push during those tough workouts (which you might have avoided if you weren't safe in the knowledge that your buddy would be there to suffer alongside you). Your workout partner is someone you can share your goals with, and rely upon to give you a helping hand when things get tough. They're always willing to work out with you at Open gym, and keep you in check when you're considering binge eating. Your buddy keeps you on track—without them, your experience with CrossFit would be far less enjoyable, and you'd struggle to see consistent progress on a regular basis.
3. Your CrossFit rival
You may loathe their existence, but you can't deny how powerful it can be to have a rival as part of your 'entourage'. In fact, you probably won't find a greater source of motivation than that which your rival provides. You're 100 times more likely to endure the harshest workout if it means beating your rival by 1 second. The fact that you can't stand losing to this athlete means that you will instinctively find another gear during the WOD, and that can't be a bad thing. Unlike your workout buddy, your rival isn't there to encourage you, and they somehow magically always turn up to the class on the same days and times as you. They bring a competitive element to workouts that can sometimes be hard to generate on your own. Simply put, you're never going to push as hard in your training without a rival—so make sure you find one!
4. Your role model
Equally important as having a rival is making sure you have a role model in this sport. They may be an exceptional athlete at your gym, or someone who has already attained the same goals you hope to achieve and can provide you with a blueprint to follow. They might even be a Games competitor whose story resonates with you. There are so many wonderful tales of trial and victory against the odds in our sport. Many Games athletes started their CrossFit journeys as complete novices, but through sheer will, work ethic and an unrelenting commitment to their goals managed to work their way up to the highest level of competition in our sport. Take Chris Spealler for example. Despite being undersized relative to other male competitors in CrossFit (Spealler is 5'5" and 147lbs), he has qualified and competed at 7 CrossFit Games. When growing up children look to role models for inspiration, utilizing their success as a blueprint for how they should behave when they're older. Mark Thomas of Health Guidance writes that this is a survival function, "designed to help us mimic the traits of those successful members of our society and thereby help us to be successful too." Obviously we're not children anymore, but that doesn't mean we can't be motivated to work harder through the dedication and performances of other people!
Photo courtesy of Runar Eilersten/CC BY-NC-ND 2.0