Every year the Open is met with equal parts excitement and dread by the CrossFit community. Excitement at the chance to test our fitness and set new records, dread at how brutal these tests of fitness will be. There have been some truly horrific workouts since the Open began in 2011, but which ones crack our top 5?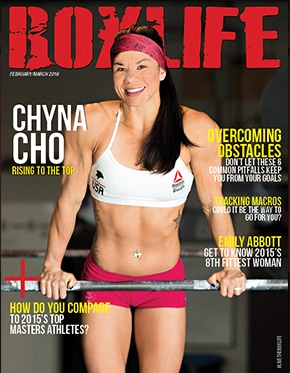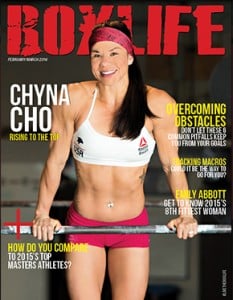 #5:
2011. Workout 11.3
Complete as many rounds and reps as possible in 5 minutes of:
Squat clean and jerk (165lb /110lb)
One of the earliest Open workouts is also one of the most challenging, and for varied reasons. 165/110lbs may not seem like a particularly heavy weight to begin with, but as you accumulate reps you'll start to feel the burn quite rapidly. A squat clean and jerk is also a fairly technical movement, so while you want to push the pace you also need to consider mechanics in order to keep your muscles fresh and avoid an early burnout. Lastly, the fact that you have nothing else to do but (squat) clean and jerk for a full five minutes means you have very little respite and no transition, which requires a good deal of mental toughness to stick with it and continue to pick the barbell up. Not easy by any means.
#4:
2011. Workout 12.1
Complete as many reps as possible in 7 minutes of:
Burpees
Speaking of mental toughness and sadistic workouts, how does seven minutes of burpees sound? That's seven minutes of max-effort burpees, nothing else. Yes, this is a boring workout, which is part of what makes it so challenging. It would be easy to cop out and put up a passable score, when in reality you know that you're capable of much more than that—it's simply a question of how hard you can push for seven minutes. Of course, pacing comes into play in this workout too. Do you go fast at the beginning, hold a slower pace through the majority and sprint at the finish? Do you try to maintain a steady pace throughout? Not only is this a test of your cardiovascular endurance and workout strategy, but much like 11.3, a test of your willpower.
Our Top Pick
#3:
2014/15. Workout 14.2/15.2
Every 3 minutes for as long as possible complete:
From 0:00-3:00
   2 rounds of:
   10 overhead squats (95/65lbs)
   10 chest-to-bar pull-ups
 
From 3:00-6:00
   2 rounds of:
   12 overhead squats
   12 chest-to-bar pull-ups
 
From 6:00-9:00
   2 rounds of:
   14 overhead squats
   14 chest-to-bar pull-ups
 
Etc., following same pattern until you fail to complete both rounds
Repeat workouts are typically programmed into the Open to measure how much fitter we've become since the first time we attempted the workout. If you had performed the workout in 2014, you were probably able to get more reps/rounds in last year—but that doesn't mean the workout was any easier. Overhead squats and chest-to-bar pull-ups are a perfect combination that tax your shoulders and legs, and the fact that you're racing against the clock does little to help matters. Sure, completing the first round within the allotted three minutes may leave you some time to rest, but after every following round that rest time gets shorter and shorter until you're busting your ass to finish those 12 pull-ups before that clock runs out on you. Don't underestimate the impact of clock counting down (figuratively speaking). It can elicit nerves and stress that messes up your breathing and forces you to rush your movements as you fight to make it into the next round, as if you were competing in a CrossFit Hunger Games.
#2:
2014/2016. Workout 14.5/16.5
21-18-15-12-9-6-3 reps for time of:
95-lb/65. thrusters
Burpees (bar-facing)
14.5 was the first workout that was 'for time', meaning that no matter what, you had to complete the workload—or quit in the process of trying. We're sure that many athletes considered doing just that during the workout, because it is a monster. Thrusters and burpees are hard enough on their own, but when you combine them as a couplet you reach a whole new level of pain. Combined you're doing 84 thrusters and 84 burpees, but the way in which the rep scheme of 14.5 is structured means that there is no respite between movements. The lactic acid that accumulates in your muscles has nowhere to go as every muscle group in your body is constantly working. There is no balance of pushing and pulling in this workout—it's all push, and midway through the round of 15 thrusters you can only sink further into the depths of your pain cave as you realize how much work you still have to accomplish. Rest assured, if you don't end up on the floor after this one, you haven't pushed hard enough.
#1:
2015. Workout 15.5
27-21-15-9 reps for time of:
Row (calories)
Thrusters (95/65lbs)
It was tough to choose between 14.5 and 15.5 for the top spot in this most horrifying list of Open workouts, but we went with the latter as it was more of a sprint. The volume and loads aren't high, which allows you to go at a fairly quick clip right from the outset. Your legs will be screaming for a break in no time, but the knowledge that you're so close to finishing compels you to get back to the bar/rower. If you need any more evidence of how horrible this workout is, you need only watch 'Froning. Fraser. 15.5' to witness how they reacted once they picked themselves up the floor. "I'm not doing that again. I don't care what someone comes in with. I am not doing that again." -Rich Froning, 4-time Fittest Man on Earth
Photo courtesy of Aryan Barto/Behemoth CrossFit, 2015 CrossFit Open Photo Submissions