The first three Regionals of the 2016 CrossFit Games season are complete, and they weren't short of surprises and intrigue. From Kara Webb's domination to a shock result in California, here are our top moments from week one of the 2016 CrossFit Regionals:
Dan Bailey finishes 7th, fails to qualify for the Games
Leading into the California Regional, most people would have placed Bailey and Josh Bridges as lock-ins for two of the five qualifying spots available. But this weekend we were reminded of just how tough Regionals have become, and how deep the talent pool for CrossFit athletes is. Bailey, who has competed at every Games since 2011 and finished 4th at the 2015 Games, placed inside the top 10 for every event at Regionals. In years past that may have sufficed for a qualification spot, but with only one top 5 finish (2nd in event 5), Bailey ended the weekend with 519 points—22 points away from 5th place.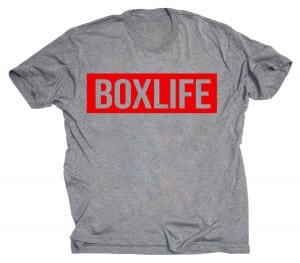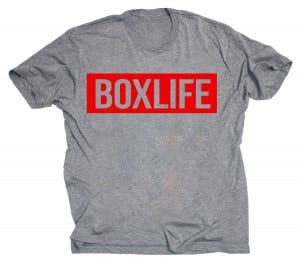 2015 Games rookies fail to qualify
Bailey is the 'big name' causality from this weekend, but there are other breakout stars from the 2015 CrossFit season that failed to qualify at Carson this summer. Brooke Ence, who won the California Regional last year and finished 14th at the 2015 Games, placed 6th at Regionals—17 points away from the final qualifying spot. Elijah 'EZ' Muhammad competed at his first CrossFit Games in 2015, finishing in 16th after taking four top 5 finishes. He just missed out on a return trip in 2016, placing 6th at the South Regional—four points away from 5th. Kevin Manuel was the first man from New Zealand to qualify and compete at the Games last year, where he finished in 17th. He also competed with Pacific Team at the 2015 CrossFit Invitational in Madrid, Spain. Manuel placed 7th at the Pacific Regional in 2016.
Kara Webb dominates week 1 of the Regionals
It's always toughest for athletes competing in the first week of Regional competition, since they act as the pacemakers for all subsequent Regional competitors. Athletes in the Central, Meridian, Atlantic regions and so on get to watch and take notes on what works and what doesn't. With that being said, Kara Webb's performance at the Pacific Regional is going to be hard to beat. Webb, 26, won the Pacific Regional last year, and was victorious at the Australian Regionals in 2012 and 2013. She can add another Regional championship to her impressive resume after obliterating the competition. She had four event wins, all of which are current event records, and placed 3rd, 3rd, and 4th in the three other events. Webb finished the weekend with an astounding 665 points—a total that is yet to be matched by any competitor, male or female.
Event 1 is tough/heavy
The first event of Regional competition is a hybrid snatch speed ladder. Athletes must complete 10 squat snatches at 185/135lbs, 8 squat snatches at 205/145lbs, 6 squat snatches at 225/155lbs, 4 squat snatches at 245/165, and finally 2 squat snatches at 265/175lbs. There is an 11-minute time cap on the event. Out of the 126 men who competed in event 1 over the weekend, only 38 completed it. That's around 30 percent. Only 21 women from 125 finished the event under the time cap—that's 16.8 percent.
Becca Voigt qualifies for her 9th CrossFit Games
There have been nine CrossFit Games since the inaugural competition in 2007. Becca Voigt has qualified for and competed at eight of them, dating back to 2008. After finishing 2nd at the California Regional, she'll be heading to her ninth—a feat that no athlete, male or female, has ever accomplished. She finished in the top 10 for all seven events and won event 5. During event 1, the snatch speed ladder, Voigt came in with the goal of completing the six snatches at 155lbs. She completed the event in 9:25.03, snatching her listed PR of 175lbs twice in the process.
Travis Williams annihilates event 3
Event 3 is a quick couplet of 104 wall balls and 52 pull-ups with a six-minute time-cap. Travis Williams, who made his Individual rookie debut at the Games last year, made that time-cap look excessive. He went unbroken for the wall balls and pull-ups as he finished with an event-record time of 4:08.44. Marcus Filly (California) was the next closest of all the Regional men with a 4:10.21 time.
Candice Wagner makes a mockery of event 5
Event 5 is a triplet: Complete 3 rounds of a 400m run on a TrueForm runner, 40 GHD sit-ups and 7 deadlifts (405/275lbs) in a 16-minute time cap. The deadlift weight is expected to stump many competitors, and that was the case for athletes in the first three Regionals. One athlete who had no such problem is two-time Games competitor Candice Wagner. She finished the event in 12:54.52, an event record for the women and a time that places her 9th among the male competitors at this weekend's Regionals.
The return of some familiar faces
Josh Bridges famously missed out on qualifying for the 2015 CrossFit Games after placing 6th at the California Regional. He entered the 2016 competition with a chip on his shoulder—not only for the missed qualification last year, but for also having his score adjusted in 16.4 during the Open following faulty reps on his deadlifts. He made no such mistake during event 5. Bridges won the event in 12.23.87. He also picked up a victory in event 4, along with two other top 5 finishes on the weekend. Bridges finished the weekend with 598 points and the overall victory at the California Regional, ensuring his return to the CrossFit Games. Joining him is Lauren Fisher, who gained prominence at the 2014 Games when she finished 9th on her rookie debut. She failed to qualify in 2015, but returned with a bang this year, winning the California Regional. Fisher's brother Garret, who also competed as a rookie at the 2013 Games (placing 5th), booked the final qualifying spot in the California Regional.
Photo credit Reebok via Kara Webb Instagram/From the 2016 Reebok CrossFit Games Regional weekend 1