Sometime around Sunday afternoon the CrossFit Games site started crashing. It's not the first time they've had this issue; The site has had a tendency to go down, or at least move very very slowly, around the submission deadline. In the past, they've extended submission deadlines a few hours. This year though, the problem seemed a bit more persistent.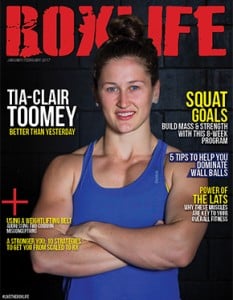 Sunday afternoon the CrossFit Games posted the following on their Facebook page: "If you're having trouble submitting #17point1 scores, sit tight. We're working on the issue." They received over 350 comments, most of them from patient followers. Sometime between 6-8 hours later, the site was back up and running.
Monday afternoon the Games staff posted another updated: "The CrossFit Games site is experiencing technical issues. If you're having trouble submitting scores, sit tight. We will let you know as soon as the issue is resolved and provide updates as soon as possible."
At this point the deadline to submit a score was fast approaching. Most of the comments were fairly positive though: "Thanks for the update. Even though it's easy to panic when you can't submit, it does provide some comfort when you are prompt with the communication. Thanks for that."
And finally, sometime around 6pm EST the final announcement was made:
"The deadline to submit your score for Open Workout 17.1 has been extended to Tuesday, Feb. 28, at 5 p.m. PT. Affiliate validation is due by Thursday, March 2, at 5 p.m PT.
We are aware of the issues you may be experiencing and are working on fixing the problem as quickly as possible. The intent of the extension is to be sure athletes and affiliates have adequate time to submit and validate scores.
Thank you, and we apologize for any inconvenience this may cause."
At this point the site was up and running, kind-of smoothly. This post, though, caused the biggest uproar as many athletes were concerned over the 'fairness' of giving athletes an extra day. "This is terrible. So now people who posted their scores are gonna get their scores poached for an extra 24 hours. The leaderboard should be blind for this very reason."
Regardless, the CrossFit.Games.com seems to be up and running. Fortunately or unfortunately athletes now have an extra day to redo the workout and submit their scores.