When it comes to building your ideal physique, a few things are essential:
An adequate protein intake (protein per kilogram of body weight)
A balanced diet
On-going physical activity (3-4 times weekly)
Once you nail these down, then it all comes down to consistency. However, we all know how hard it is to meet our daily protein, which is why one of the most frequently asked questions in the fitness world is, "How many protein shakes a day will meet my weight loss and muscle gain goals?
Protein shakes are a terrific way to add high-quality protein to our daily diet for the average person. It doesn't matter what your goals are; having that extra protein as a dietary supplement can bring a wide range of benefits, as you'll soon learn.
Through this article, you'll learn:
What is protein good for?
How much protein per pound you should consume daily
What are protein shakes?
Food protein sources
Protein shake recipes 
Make sure to read along and get ready to make some protein smoothies!
Our Top Pick
What Is Protein Good For?
Protein is a complex molecule made of essential amino acids, considered the building blocks of many of our body's functions. They are crucial in building and repairing muscles and bones, making hormones and enzymes while keeping our immune system strong.
Protein has also shown effective for:
Controlling appetite. 
Muscle protein synthesis
Helping to maintain a healthy weight.
Improve recovery after exercise.
Limiting muscle loss. 
Improve energy levels. 
If you want to start a healthy lifestyle, introducing protein in larger quantities and from different sources should be a solid start. Make sure your daily intake matches your heavy strength training, and the benefits will start arising after a few weeks of consistent use.
How Much Protein Should You Consume Daily?
How much protein is enough has been one of the oldest debates in the fitness community. Different research suggests different dosages for diverse populations, and that's one of the reasons why there's so much confusion around protein consumption and sources of protein.
For easier understanding, we're dividing our recommendations into two groups: people looking to lose weight and those looking to gain muscle.
For Weight-loss
The most crucial element for weight loss is sustaining a calorie-deficit diet. This means eating fewer calories than your body needs to carry on with all daily activities. To calculate a close approximation of those calories, click here for your exact data.
Once your calories are in order, you should consume 25-35% of your calories from protein sources. In other words, try to take around 1.6 – 2.2 grams of protein per kg of body weight per day (1)
Eating a high-protein diet will help you feel full for longer and increase your energy levels.
For Muscle Gain
According to the American College of Sports Medicine, the sweet spot for building muscle through protein consumption is around 1.2 – 1.7 grams per kg of body weight per day. This should be coupled with resistance training and adequate sleep.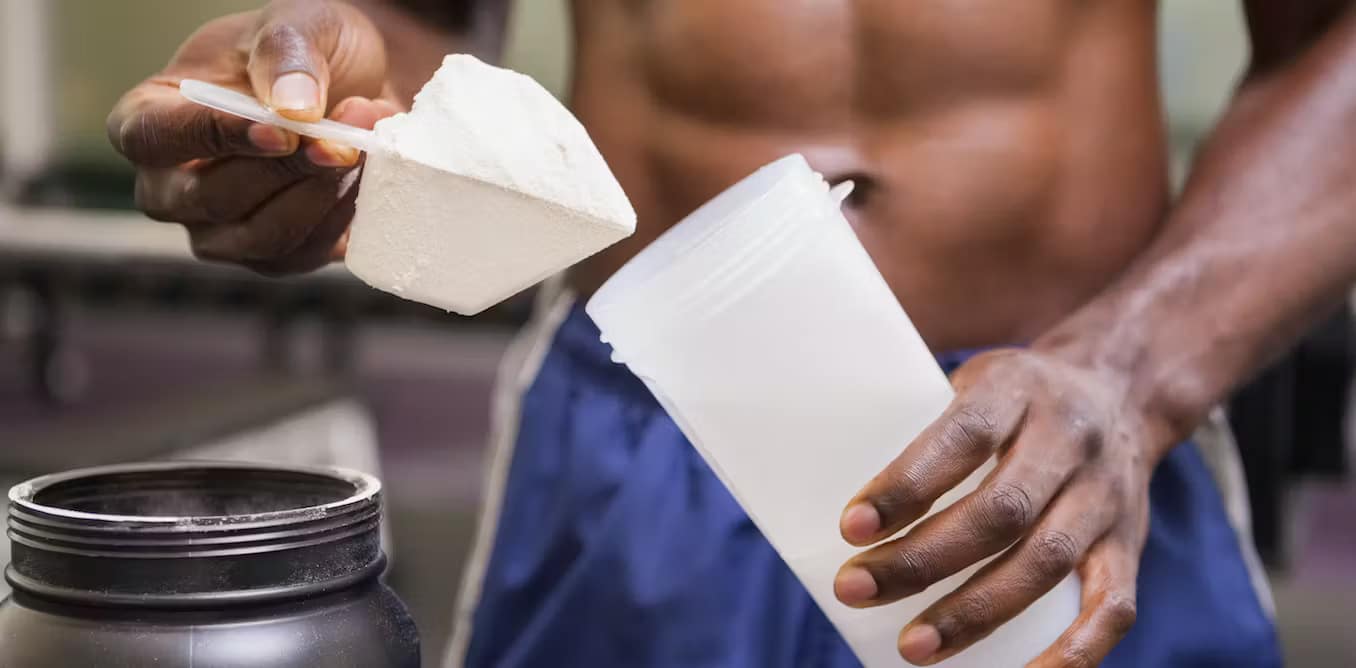 Eating 20-30 grams of protein per meal (4-5 meals daily) should be a good start for those seeking muscle gain. Doing this daily, with or without protein supplementation, remains challenging for many people. However, it's very achievable.
Eating a healthy diet with protein-rich meals will help you keep your body fat down, as long as you're actively hitting the gym and cleaning your sleep health.
What Are Protein Shakes?
Protein shakes are no more than protein powder, water, milk, and some fruits and other ingredients such as peanut butter and oatmeal. Some people use a blender to get an adequate texture and couple it with ice for a better taste. Others prefer mixing protein powder in a blender bottle with no more than water or milk.
Both options are fine and will suit specific cases for specific populations. The essential ingredients are those you like the most and will help you keep a consistent intake for a prolonged period.
There are several types of protein you could use:
Whey protein 
Casein 
Pea protein 
Isolate protein
These options will make for a perfect protein drink with no health issues. However, if you have any food allergies or are suffering from a particular disease, get clearance from your health physician first!
Our Top Pick
Transparent Labs Creatine HMB
Based on our testing, this is the best creatine for most people. It has the perfect dosage of creatine monohydrate per serving, which has been proven to increase muscle mass.
Pros:
Promote strength and muscle gains

Tested for purity and safety

Free from artificial colors
See on Amazon
See on Transparent Labs
When Is The Best Time To Consume A Protein Shake?
The best time to consume a protein shake will depend on your goals and lifestyle. Some people believe it's breakfast, others between 15-60 minutes after working out, while others swear by taking it before sleep.
Although there's truth to all of those scenarios, the best time to consume a protein shake is the best time that allows you to be consistent no matter what. Consistency is the king when it comes to a healthy lifestyle.
If you think getting your protein shake the first time in the morning with breakfast is the best way to ensure you won't miss it, stick to that. However, if your lifestyle is taking you to take your protein shake at night before going to bed, then double down on that.
Reality is the most critical element: hitting your daily protein requirements for your goals—the "when" is not as important as many believe. Aim for the time block that allows you to be consistent, and everything else will fall into place afterward.
Foods Rich In Protein
Hitting your daily protein requirements it's usually a hunting task. More often than not, we overestimate the amount of protein we get through our food and end up shortening ourselves.
Therefore, getting a hold of a wide variety of protein-rich foods and an adequate amount per serving is essential. Here's a list of a few options (by category) you can include in your diet and play around with:
Meat
Poultry
Seafood
Finfish (snapper, black sea bass, trout, etc.)
Shellfish (clams, shrimps, craps, etc.)
Canned fish (anchovies, salmon, tuna, etc.)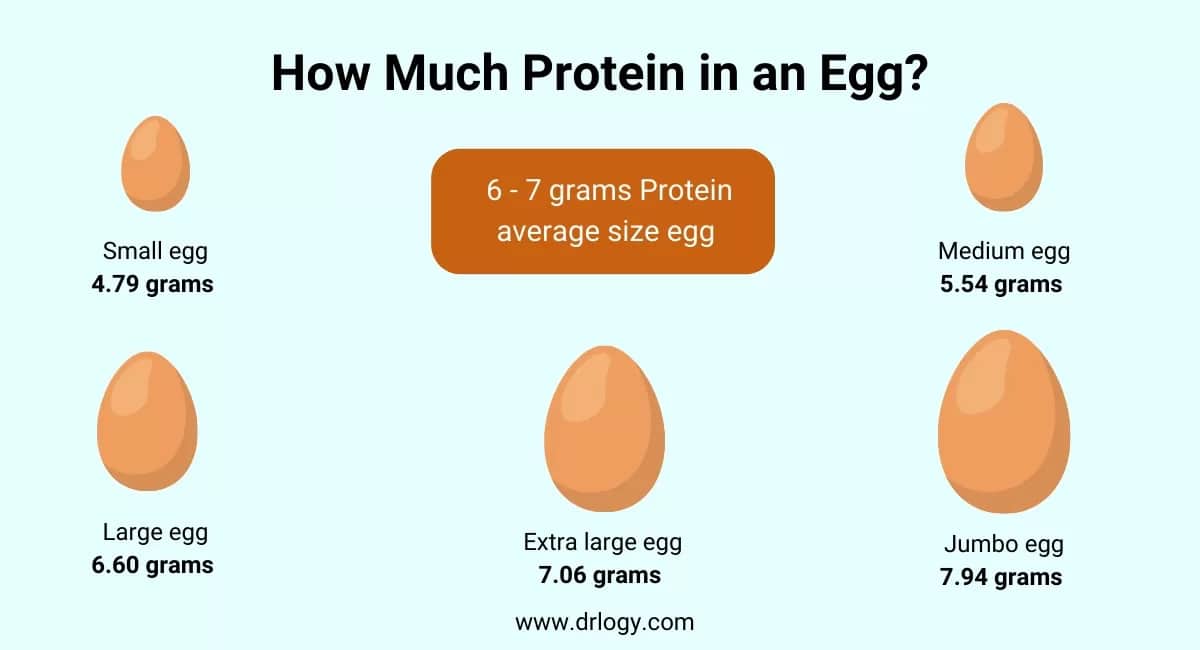 Eggs
Nuts, Seeds, and Soy products
Almonds 
Cashews
Hazelnuts
Peanuts 
Pumpkin seeds
Tempeh 
Tofu 
Beans, Peas, and Lentils
Bayo beans 
Brown beans
Falafel
Lentils
Soybeans
The list is endless, and you'll find a million options depending on where you live and your budget. Eating a healthy and protein-rich diet is more straightforward than most people think. An excellent tip to remember is to plan your meals and grocery trips around protein.
For example, if you're making breakfast, think of the eggs first and then figure out the rest based on likings and availability. That also goes for grocery shopping. Start with the protein first (meats, poultry, seafood, etc.) and then follow with the carbs (potatoes, rice, etc.), fats (bacon, avocado), and vegetables and fruits.
That will help you organize your budget plates and keep a balanced diet. For more information, you can visit Myplate.gov and grab ideas from there!
Best Protein Shake Recipes
Now that you know enough about protein and it's good for you, it's time to put the home blender to work. Before diving into the recipes, here's a quick list of the essentials you'll need to make your protein shake:
Protein powder
Blender
Sweetener (honey, syrup, etc.)
Liquid (water, milk, juice)
Base (fruits, ice)
Playing around with these elements is where all the fun lies. Below are our three favorite recipes to start enjoying your daily protein intake. And remember, have fun with it! 
Chocolate Protein Shake
1 cup almond milk or another dairy or dairy-free milk
1/2 cup of ice
1 scoop whey protein powder (about 1/3 cup) or chocolate whey protein powder
1 tbsp cocoa powder or chocolate protein powder
Add ingredients of choice to a high-speed blender, making sure to add almond milk in the bottom of the blender first. Mix until thoroughly blended and smooth.
Nutrition Facts
Calories: 208kcal (10%)
Carbohydrates: 7g (2%)
Protein: 30g (60%)
Fat: 5g (8%)
Saturated Fat: 2g (13%)
Fiber: 2g (8%)
Sugar: 4g (4%)
Strawberry Protein Shake
1.5 cups whole frozen strawberries
1/2 cup frozen sliced banana
1/4 cup vanilla protein powder, any kind will work
1/3 cup nonfat Greek yogurt
1 cup unsweetened almond milk
Optional topping: crushed graham crackers
Place all ingredients into a high-speed blender and blend until smooth. Add more almond milk as needed, depending on preference.
Nutrition Facts
Calories: 206kcal
Carbohydrates: 28g
Protein: 19g
Fat: 2g
Fiber: 5g
Sugar: 13g
Banana Protein Shake
¾ cup nonfat Greek yogurt frozen into cubes
2 cups frozen sliced bananas
1 teaspoon vanilla extract
¼ cup vanilla protein powder.
2 cups milk of any kind
Freeze ¾ cup nonfat Greek Yogurt in an ice cube tray. Once the Greek yogurt has fully frozen, place all ingredients for a healthy banana shake into a high-speed blender. Blend until smooth and serve with your favorite toppings.
Nutrition Facts
Calories: 163kcal
Carbohydrates: 19g
Protein: 16g
Fat: 2g
Fiber: 3g
Sugar: 10g
All these options are easy to do and require little to no effort. The fun part is that none of this is written in stone, so feel free to mix and change everything you want.
The important thing is to hit your daily protein intake, which will help you achieve your fitness goals, whether that's weight loss or building muscle mass.
Source: Queen Of Spices
FAQ
Are Protein Shakes Good For You?
Yes, protein shakes are good for you. However, for certain people, the type and quantity of protein might be something to consider. Individuals with diabetes or specific allergies should be mindful of the kind of protein they're putting into their bodies. Still, most people will generally benefit from the right protein shake.
Are Protein Shakes OK For Diabetics?
Yes, protein shakes are OK for people with diabetes—however, the type of protein matters. People with diabetes should aim to consume low-sugar and low-carb protein because those are less likely to spike their glucose levels. Luckily, many options in the market fit this profile, and most are safe to consume. Just make sure to be cleared by your head physician.
Are Protein Shakes Safe For Weight-loss?
Yes, protein shakes are safe for weight loss. They often recommend it. Protein limits appetite, increases protein synthesis, and improves fat's breakdown. Usually, the best weight-loss options are those with a low sugar, low carb profile.