About BoxLife Magazine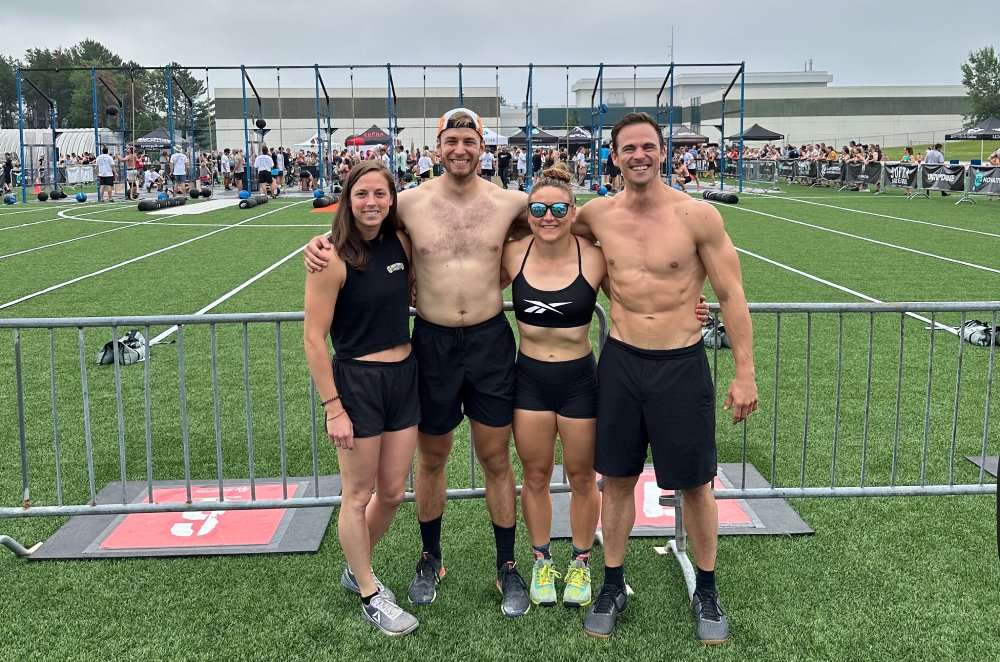 BoxLife is more than just a magazine; we are a vibrant community of passionate athletes, writers, photographers, and researchers, all united by our love for CrossFit and fitness, and our mission to empower you, our community of fit people.
At BoxLife, we believe in the transformative power of CrossFit to help you achieve your healthiest and most fulfilling life. Our content is meticulously crafted to educate, inspire, and entertain, guiding you on your journey to personal and physical greatness.
From in-depth articles and expert training advice to inspirational community stories and comprehensive product reviews, we cover all facets of fitness, ensuring you have the knowledge and inspiration you need to succeed.
Whether you're a seasoned athlete or just starting out, BoxLife is here to support you every step of the way.
Our Mission
At the heart of BoxLife Magazine is a singular, unwavering purpose: to empower and uplift the global Crossfit community. We strive to be your trusted companion on your fitness journey, providing you with the knowledge, inspiration, and support you need to reach your fullest potential.
Our mission is threefold:
Educate: We are committed to delivering top-tier content that is both informative and insightful. Our articles are meticulously researched and written by experts in the field, ensuring you receive accurate and valuable information to help you optimize your CrossFit training and lifestyle.
Inspire: We believe in the power of stories to motivate and inspire. Our platform is a celebration of the CrossFit community, showcasing the triumphs, challenges, and journeys of athletes from around the world. These stories serve as a testament to the transformative power of CrossFit and the strong, supportive community that it fosters.
Entertain: Fitness should be enjoyable, and we aim to add an element of fun to your CrossFit journey. Our content is designed to be engaging and entertaining, providing you with a welcome break from the intensity of training while still fueling your passion for CrossFit.
In everything we do, we are guided by our commitment to authenticity, integrity, and community. We are here to support you, inspire you, and celebrate with you as you pursue your healthiest, most fulfilling life through CrossFit.
Our Team
BoxLife's editorial team is tight-knit family of fitness enthusiasts, storytellers, and innovators, all united by our passion for CrossFit and our mission to empower our community.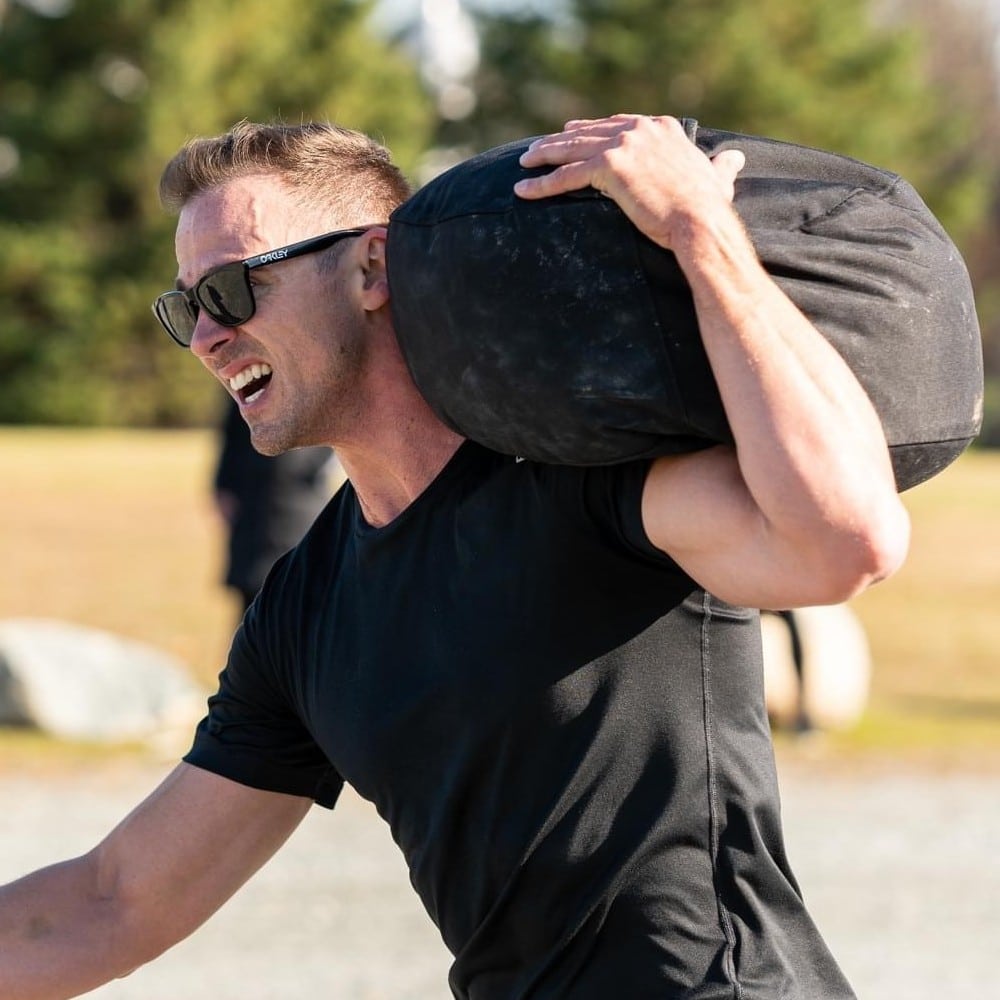 Julien Raby
Owner
Julien is the driving force behind BoxLife Magazine. His journey with CrossFit began in 2010, and he hasn't looked back since. As a CrossFit Level 1 certified coach, Julien is deeply committed to sharing the transformative power of CrossFit with the world. At 43, he's still improving his fitness.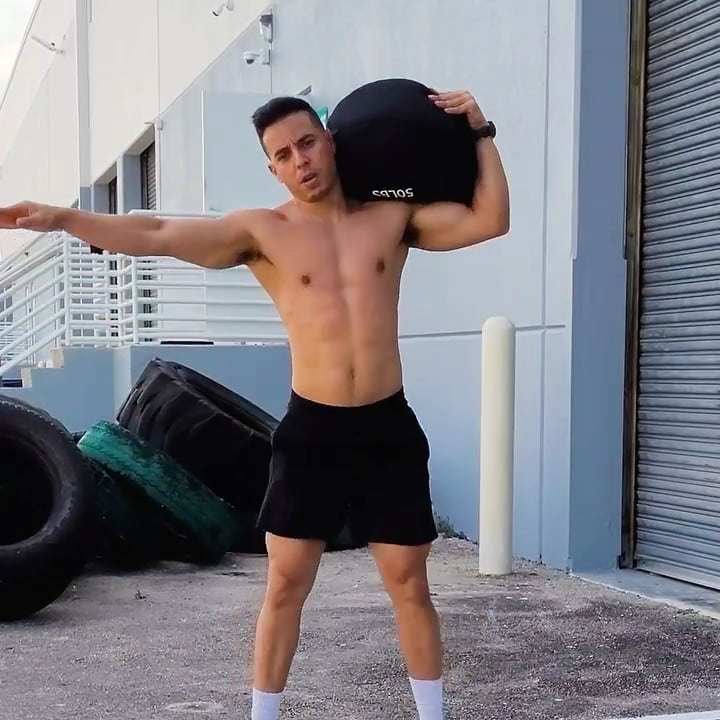 Damect Dominguez
Founder
Damect is the visionary who brought BoxLife Magazine to life. As the author of "Training Day – 400+ original WODs," he has played a pivotal role in shaping the CrossFit community. His passion for the sport and dedication to the community are the foundation upon which BoxLife was built.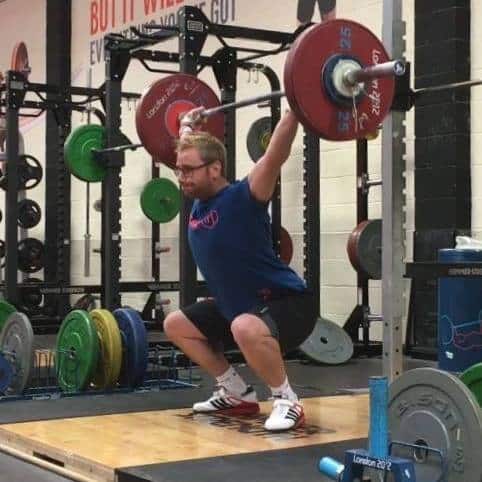 Steve Hoyles
Fitness Copywriter
With over 20 years of experience in the fitness industry, Steve brings a wealth of knowledge and expertise to the team. From personal trainer and weightlifting coach to owning a prominent strength and conditioning facility in the UK, Steve's journey has been fueled by his passion for fitness and his desire to help others achieve their goals.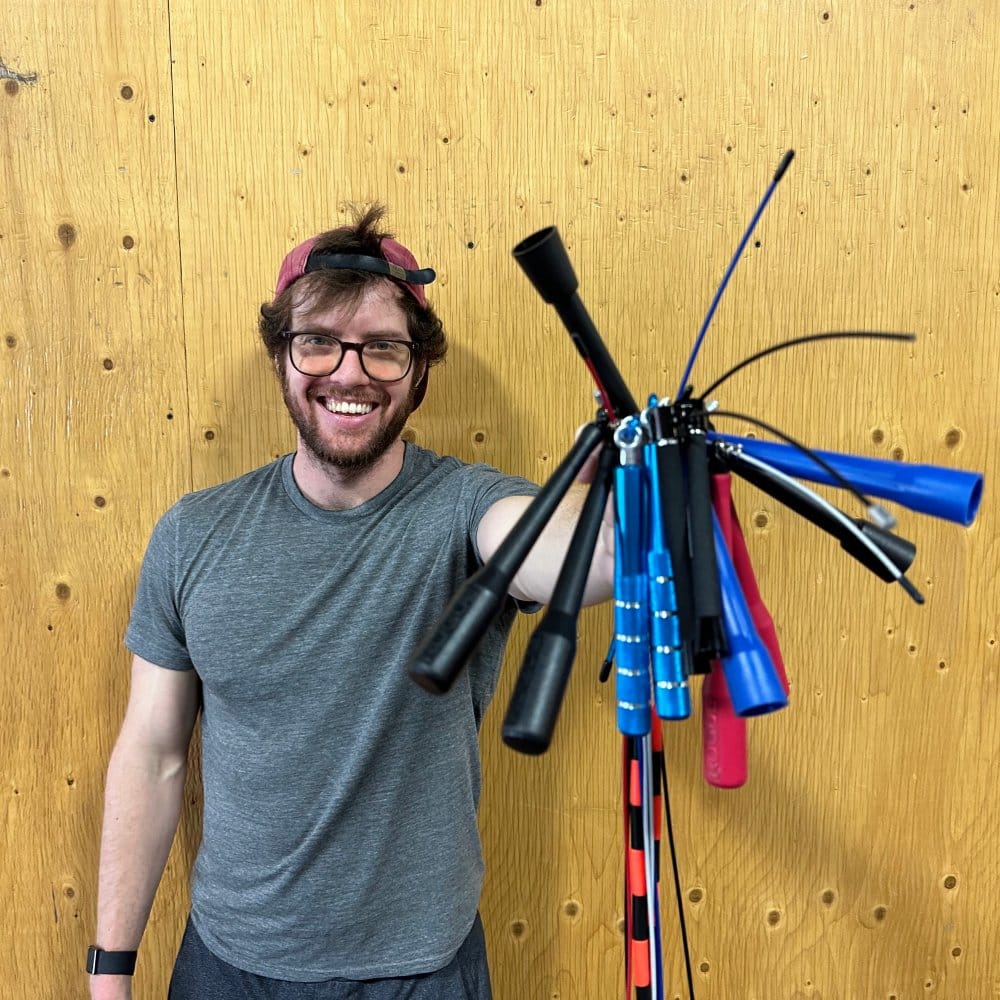 Sean Cryer
Crossfit Coach
Sean is a CrossFit Level 2 certified coach with ten years of experience in guiding athletes to their fullest potential. His comprehensive approach to fitness is rooted in the belief that everyone has the capacity to excel in CrossFit with the right support and commitment. Outside the gym, Sean is an avid latte art enthusiast.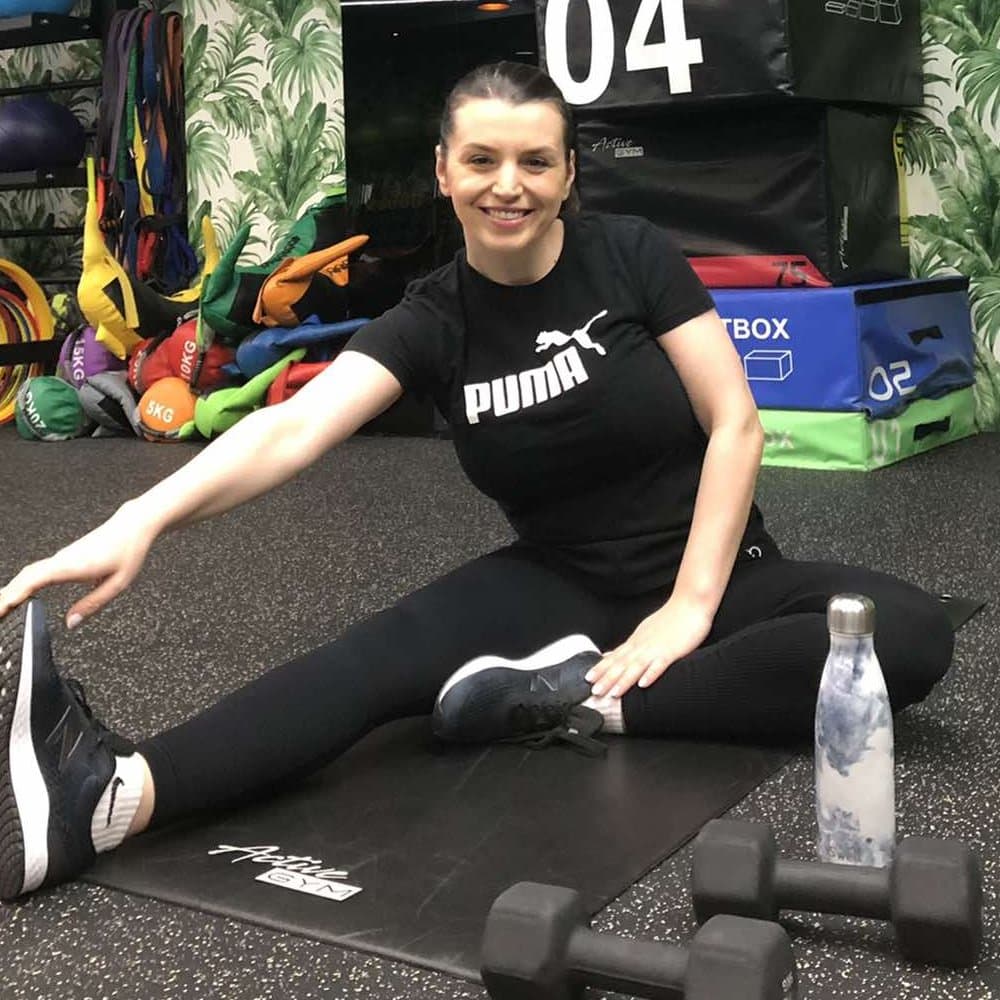 Ilinka Trenova
Product Review Copywriter
Ilinka combines her passion for CrossFit with her decade of experience as a content creator to provide honest and insightful product reviews. Her dedication to helping others make informed choices is evident in her meticulous research and thoughtful writing.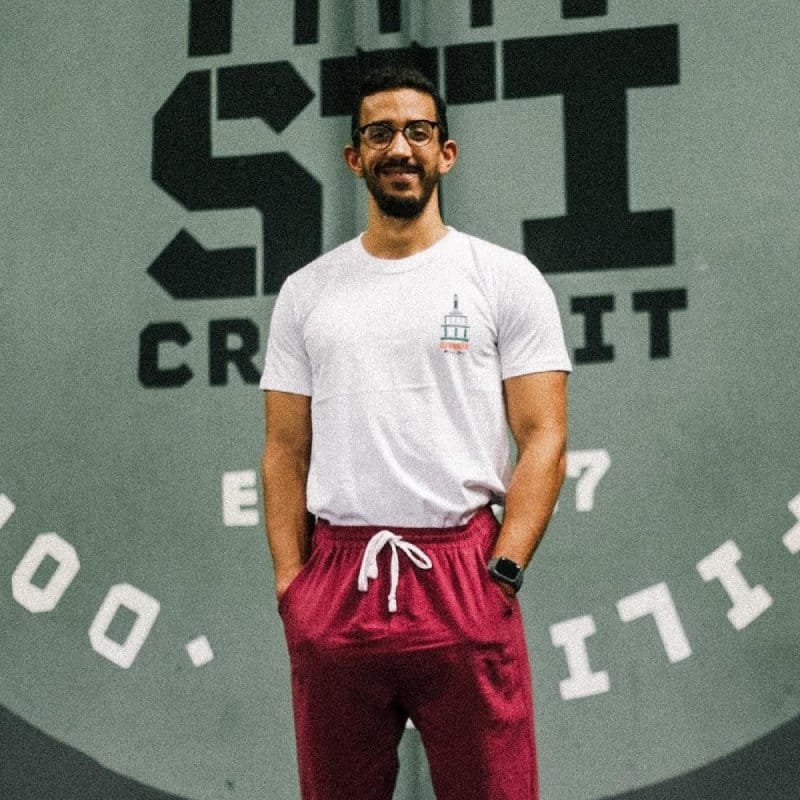 Mauro Castillo
Crossfit Copywriter
Mauro's CrossFit journey began in 2016, and since then, he has transitioned from client to coach, and eventually co-owner of an affiliate. His unique perspective as both a coach and athlete informs his writing, making him a valuable asset to the BoxLife team.
Editorial Policy
At BoxLife Magazine, our commitment to providing accurate, trustworthy, and valuable content is unwavering. Our editorial policy is centered around transparency, integrity, and a dedication to the highest journalistic standards.
Accuracy and Reliability: We strive to ensure that all information published on our platform is accurate, reliable, and backed by thorough research. Our team of writers and editors fact-checks each article before publication to minimize errors and provide you with content you can trust.
Expert Contributions: We collaborate with industry experts, certified coaches, and experienced athletes to bring you insightful and authoritative content. Their expertise adds depth and credibility to our articles, ensuring you receive well-informed advice and information.
Independence and Impartiality: Our content is created independently and free from external influences. We maintain impartiality in our reporting and reviews, ensuring that our content is unbiased and objective.
Transparency: We are transparent about our content creation process and any potential conflicts of interest. If a product or service is mentioned in our content as part of a partnership or sponsorship, we will disclose this information to our readers.
Community Engagement: We value the feedback and input of our community. Our editorial team is always open to suggestions, corrections, and constructive criticism from our readers to help us improve and evolve.
Unbiased
At BoxLife Magazine, we pride ourselves on our editorial independence, ensuring that our content is free from external influences and biases. Our primary commitment is to our readers, and we strive to provide unbiased, objective, and accurate information that empowers the CrossFit community.
Unbiased Reporting: Our articles and reviews are based on thorough research and analysis, free from any external pressures or influences. We maintain a strict separation between our editorial content and any advertising or sponsored content.
Editorial Freedom: Our writers and editors have the freedom to explore a range of topics and present information in a way that is true to our values and mission. We do not shy away from addressing controversial or challenging topics, as long as they are relevant to our community and adhere to our editorial standards.
Transparency: We are transparent about our content creation process and any potential conflicts of interest. If a product or service is mentioned in our content as part of a partnership or sponsorship, we will clearly disclose this information to our readers.
Community-Centered Approach: Our content is created with our community in mind, and we actively seek feedback and input from our readers to ensure that our content is relevant, valuable, and meets their needs.
Get in Touch
We love hearing from our readers and the broader CrossFit community! If you have any questions, feedback, or just want to share your CrossFit journey with us, don't hesitate to get in touch.
Email: You can reach us at editor [at] boxlifemagazine.com.
Social Media: Connect with us on our social media platforms to stay updated on the latest content, news, and community stories.
Phone: You can call us at (305) 362-5221.
Address: You can reach us at 8874 NW 109th Terrace, Hialeah Gardens, FL 3301