Do you want to increase your workout versatility and improve your strength training regimen? Is having multiple weight sets of barbells and dumbbells just taking up too much space and not giving you the quality and variety you need to take your workouts up a notch? Then, durable bumper plates may be the solution you've been looking for.
Not only are they space-saving, but they are also versatile for exercises like deadlifts, squats, cleans, and jerks. They're just as effective as normal barbell plates and can withstand regular use in your home gym. To help you decide on the best bumper plates for your needs, we've compiled our top picks, along with their specifications and features.
In A Hurry? Here's Our Best Picks
Product's name

Best Overall


Gymreapers Lifting Wrist Straps for Weightlifting,...

Best Competition Bumper Plates


Rogue LB Competition Plates

Best Budget Bumper Plates


Titan Fitness LB Economy Plates
Final Thought
The sheer resilience and build quality of these rubber bumper plates are a real force to be reckoned with.
You don't have to be a competitive weightlifter to reap the many benefits of these high-end plates.
Going against the stereotypes of cheaper bumper plates, the Titan Fitness Economy plates are an awesome option for beginners who want to start out with something budget-friendly.
Weight Options
10 - 45 lbs
25 - 55 lbs
10 - 100 lbs
Materials
Virgin Rubber
Virgin Rubber
Vulcanized Rubber
Plate Diameter
 17.7''
17.7'' 
 17.7''
Collar Opening
1.98''
1.98''
2''
Warranty
6 months for 10 -15 lbs 3 years for 25+ lbs
5 years
1 year
Price
$$
$$$
$
Learn more
See at Amazon
See at Rogue
See at Titan
Why You Should Trust Us
As part of our long-standing and trusted commitment to all things fitness, we've set out to research and try out various pieces of equipment over the years. The BoxLife team consists of a diverse range of training enthusiasts who have both the experience and knowledge to seek out only the most reliable and high-quality fitness products.
The multiple perspectives we have on various products allow us to give you an objective and unbiased look at each item we recommend, with multiple viewpoints taken into account to create an amalgamation of key information. We're aware of the modern struggles many users face, from the way certain items perform and their use of space, all the way to their durability and value for money.
Who Is This Guide For?
Anyone who wants more variety in their strength and conditioning training should seriously consider investing in a selection of bumper plates. Their unmatched versatility and space-saving capabilities give you more customization options and a greater range of exercises to perform. Not only does this make it easier to reach your goals, but it also gives you more control over the intensity of your workouts.
How We Picked the Best Products
While our team's invaluable and collective knowledge of fitness equipment gave us the first-hand experience to curate a list of bumper plate sets for this guide, we also relied heavily on the general public's opinion of each product. We analyzed discussion threads across Reddit and Quora for an all-encompassing and honest look at each item's performance and features.
We also looked for any mentions of the products in the customer reviews section across major retailers like Amazon, Titan, and Rogue Fitness. Here, we looked for key factors such as customer service, product quality and durability. This gave us a comprehensive overview of the key aspects of all weight plates and their respective brands.
How We Graded Each Product
Each product was judged on its performance in comparison to others and ultimately broken down into separate categories according to their features and overall characteristics. To ensure we're getting quality plates for our list, we've tested each product in person to get an accurate evaluation of its design and build and graded it according to the following aspects:
Overall Construction Quality – There's no denying that high-quality bumper plate sets rely heavily on the materials used in their construction and the way they're assembled. We looked for well-crafted plates that can withstand rigorous use and give you the confidence to push your limits. While some options have a durable rubber base, others have Urethane or steel backing for added longevity.
Weight Distribution and Accuracy – How well the weight is distributed across each plate and its accuracy for the indicated weight are two vital components of your selection. Poorly distributed weight can lead to major imbalances, which in turn affects your form and the effectiveness of each exercise. The indicated weight should match the level of exertion required to lift them since different weights are used for specific exercises.
Collar Opening and Width – While wide plates aren't necessarily a negative, they can be difficult to control during certain exercises and take up more space on the bar. This is why it's crucial that all technique plates have a collar opening that's as close to the IWF (International Weightlifting Federation) standard size of 1.98" as possible, whereas the diameter should be no more than 17.7".
Steel Insert Durability – This is the part of the plate that slides onto the bar's sleeve. It should be made from a durable material like stainless steel since this will determine its longevity over time. Good quality steel inserts ensure that the plate won't slip during your workout and cause any injuries while maintaining its integrity and accuracy.
Color Standards – This doesn't really affect the performance of a plate, but it does play an important role in distinguishing the weights from one another, especially if you're using multiple sets. Most plates have raised, color-coded lettering or an overall painted design that's easy to identify, while some will have full-color prints or wraps for a more aesthetically pleasing look.
The Products
When all the decisive areas were covered and the major issues delved into in great detail, we came up with a fairly reasonable list of contenders for the best bumper plates for home gym use. While some may be better suited for competitions and others for budget-minded users, each item offers a unique set of features that'll help you take your workouts up a notch.
Best Overall
The sheer resilience and build quality of these rubber bumper plates are a real force to be reckoned with.
REP Fitness often makes equipment that's considered the industry standard for any workout space – and these bumper plates deliver on their promise in more ways than one. Available in a variety of weight increments, these plates offer the perfect balance between quality and affordability. They come with an impressive rubber base that's designed to absorb shock and minimize noise, with the inserts made from high-grade stainless steel for better longevity.
Cons
Limited warranty for the lighter pair of plates
Virgin rubber compound on the plates may have a slight smell
Key Specs
| | |
| --- | --- |
| Materials | Virgin Rubber |
| Weight Options | 10 – 45 lbs |
| Collar Opening | 1.98" |
| Plate Diameter | 17.7" |
Why It's Great
The factory-tested and meticulously-designed REP Fitness plates are the perfect combination of quality and affordability. They feature a strong rubber base that reduces the sound and impact of each rep, with both colored and black bumper plates available depending on your preference. They all have a sleek matte finish that doesn't give way to sweat or oils, with contoured edges for a more modern appearance.
Additionally, the 3% weight tolerance keeps you assured about the accuracy of each weight plate, despite being somewhat higher than the IWF standard of around 1% for non-calibrated models. The durometer rating isn't overtly specified, although the plates are expected to be around 80 or 90 on the scale. This is a standard dead bounce rating that delivers in terms of shock absorption and keeps the noise levels down.
Another notable feature of these durable plates is their clever thin iron design. This is to maximize the loading capacity of each plate and ensure you have more room to increase the weight as you progress. Only the lightest, 10-pound bumper plates are slightly thicker than the heavier options, with the goal of preventing damage or deformation over time.
Who It's Best For
The sheer resilience and build quality of these rubber bumper plates are a real force to be reckoned with. Whether you're a beginner or an experienced Olympic weightlifter, the REP Fitness plates can provide optimal performance regardless of your fitness level or goals. They're great for CrossFit box owners and Olympic lifters alike, as well as home gym users who need a reliable set that can take a beating.
Best Competition Bumper Plates
You don't have to be a competitive weightlifter to reap the many benefits of these high-end plates.
The full-sized center hubs with a chrome-plated finish, along with the white lettering for weight indicators, make these competition plates a real head-turner. With their impressive construction and robust design, they're built with intuitive features to make each lift easier and more efficient. Rogue's quality control process is stringent, with each product undergoing tests to check for irregularities and accuracy.
Pros
High rubber durometer readings of 94 for a very low dead bounce
Bright and aesthetically pleasing colors with clear weight indicators
Chrome inserts with a reinforced plate lip for added durability
Extremely accurate to within 0.5% of the stated weight
Cons
Chrome-plated steel disc hubs can attract smudges and imperfections
Slightly more expensive than other types of bumper plates
Key Specs
| | |
| --- | --- |
| Materials | Virgin Rubber |
| Weight Options | 25 – 55 lbs |
| Collar Opening | 1.98" |
| Plate Diameter | 17.7" |
Why It's Great
Marketed as Rogue's high-end competition plates, they boast a stunning gloss-matte textured finish on the outside that's incredibly easy on the eyes. The high-density rubber compound keeps their surface looking pristine for years, while the interior is made from recycled rubber to minimize waste. Their raised, white lettering also makes it easy to tell which weight you're picking up, with the strong lip that prevents any metal-on-metal contact.
Speaking of the chrome-plated center hub, it offers a reliable and consistent fit that's easy to slide onto the bar. This is especially helpful if you're switching weights frequently, as it'll keep the plates secure and prevent any possible injuries. The plates are also tested for accuracy and calibrated to within 0.5% of the stated weight, which is highly impressive for products like these.
Finally, the durometer rating clocks in at an exceptional 94, which effectively minimizes the dead bounce and absorbs most of the shock generated during lifts. This also helps to keep your noise levels down, especially if you don't have access to a lifting platform. Not to mention the detrimental effects of dropping the metal core on your floor, which is significantly reduced with reinforced rubber bumper plates.
Who It's Best For
You don't have to be a competitive weightlifter to reap the many benefits of these high-end plates. They can be used as cross-training equipment, for drop sets, and even as accessories for Olympic weightlifting. They're incredibly sturdy and reliable, which means they're great for anyone who wants to improve their form and technique.
Best Budget Bumper Plates
Going against the stereotypes of cheaper bumper plates, the Titan Fitness Economy plates are an awesome option for beginners who want to start out with something budget-friendly.
While cheap bumper plates are stereotypically known for their lack of strength and durability, the Titan Fitness Economy plates are designed to defy those expectations. Highly affordable yet still dependable, they come with a no-slip, easy-to-grip surface for better control and stability. The manufacturing process is also quite strict, with each set undergoing laser-guided testing and calibration to ensure accuracy.
Pros
Great value for money at a fraction of the cost
A full set comes with heavier plates of up to 100 lbs
Stainless steel inserts on each plate for added strength
Sleek black training plates that look more expensive than they actually are
Cons
Only one color is available
Higher dead-bounce bumper plates can be slightly challenging
Key Specs
| | |
| --- | --- |
| Materials | Vulcanized Rubber |
| Weight Options | 10 – 100 lbs |
| Collar Opening | 2" |
| Plate Diameter | 17.7" |
Why It's Great
Even though they're not the cheapest bumper plates out there, Titan Fitness plates give by far the best value for money in their price bracket. They're a simple, no-frills set that comes with modern black training plates that are as aesthetically pleasing as the colored options. You can also get them at a discounted price quite often since they go on sale regularly and have a wide selection of models available.
The inserts in each plate are made from stainless steel, with raised edges and lettering making it easier to identify each weight. Given their all-black finish, they look more expensive than they are and can help turn your home gym into a stylish workout space. They also deliver in terms of performance, with a stable, non-slip grip and a resilient metal core.
As for the bounce rate, you should expect something on the higher side since they're a budget-friendly model. Still, the dead bounce is certainly manageable and doesn't affect your lifting capabilities too much – at least not as much as hi-temp bumper plates tend to. They're also a bit thicker than the more expensive options, which could potentially limit the number of weights you can add to your bar.
Who It's Best For
Going against the stereotypes of cheaper bumper plates, the Titan Fitness Economy plates are an awesome option for beginners who want to start out with something budget-friendly. Even more advanced lifters can benefit from them, as they're great for performing Olympic lifts and other fundamental movements without spending a small fortune on a piece of training equipment.
Expert Tips on Buying Bumper Plates
Even among the most suitable candidates for bumper plates, there's some variation in terms of design and purpose. At first glance, it might seem like an easy thing to do, but there are actually a number of underlying factors that can greatly influence your buying decision.
Understand Plate Specifications
Bumper plates come in various sizes, materials, and weight increments. The standard diameter for Olympic bumper plates is 450mm (17.7 inches), but there are also other sizes available for different types of bars. Understanding the weight increments and specifications that suit your needs is essential. Familiarize yourself with the color-coding system used by the International Weightlifting Federation (IWF), which helps differentiate plate weights. Red plates typically weigh 25kg, blue plates 20kg, yellow plates 15kg, and green plates 10kg. Knowing these color codes will make it easier for you to organize your plates and track your progress.
Materials
While we've brushed upon the construction quality of each product, the exact consistency of bumper plates lies within the material they're made from. Typically, you'll find them in two distinct types – some variation of rubber or Urethane (Hi-temp).
It's worth noting that Urethane bumpers are based on a synthetic compound that mimics both rubber and plastic, yet appears tougher and slightly less bouncy. It's flexible enough to absorb impact without breaking down easily and is usually designed for heavy-duty use, like in commercial gyms.
As for high-density rubber plates, they're the most common type you'll find in home setups. They have a lower bounce rate and generally end up being more affordable than Urethane bumpers. Virgin or vulcanized varieties are the most common, while recycled rubber plates would be best for a more budget-friendly solution.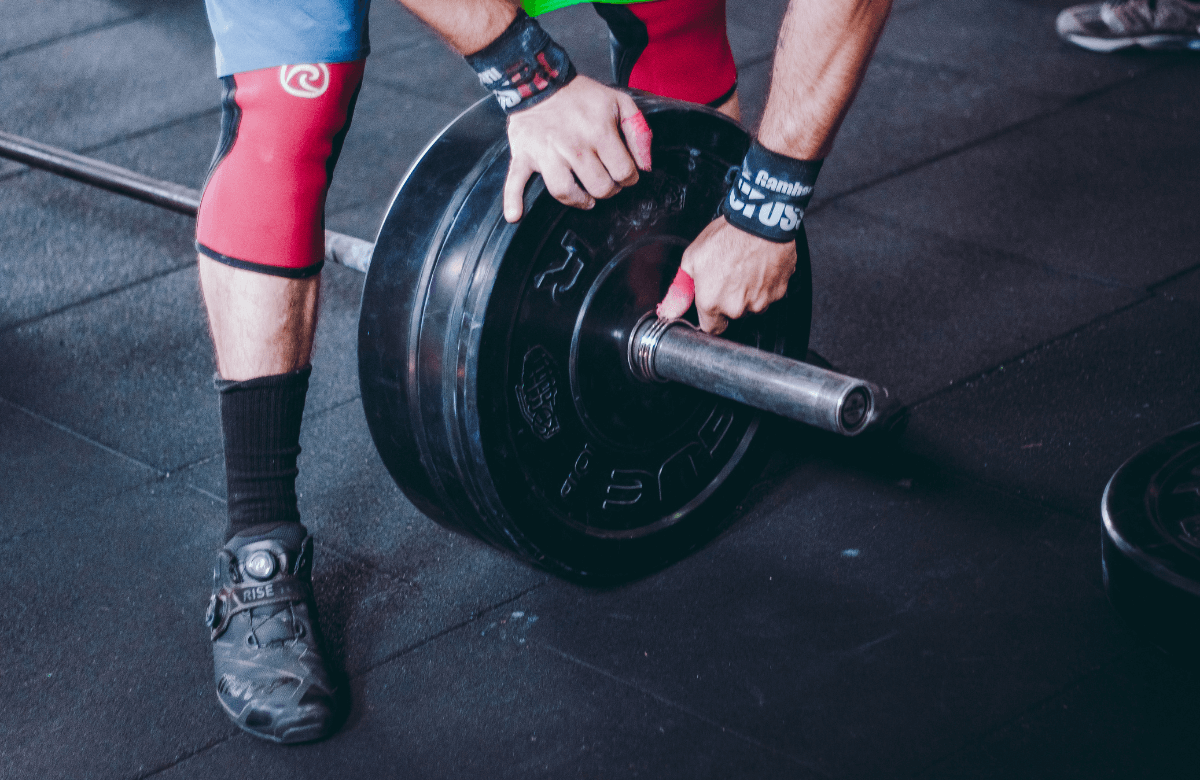 Hardness and Bounce
This is inherently determined by the material used to make the plates, but it's good to have a better understanding of its effects on your workout. In simple terms, drop testing is required to pinpoint the exact hardness and bounce of a bumper plate.
The higher the rebound rate, the more you'll feel an impact when hitting the ground. If they don't have enough bounce, there's an increased risk of damage from drops to the ground, while plates with too much bounce can be challenging to manage and slightly unstable during lifts.
Color and Weight Range
There's no denying that there are some awesome-looking plates out there, but their colors and designs aren't just random choices. Different colors are usually used to signify the exact weight of each plate, making it easier to spot a certain weight without having to read the number.
To illustrate, red usually signifies models with either 5 or 55 lbs of weight, while a blue bumper plate points to a range of 4 or 44 lbs. Of course, you'd be able to tell the difference between the lighter and heavier versions of the same color just by looking at their thickness.
Aside from solid-colored bumper plates, you can also find models with a color-fleck pattern. The main selling point of these products is their vibrant, eye-catching design, with irregular flecks spread around the plate. Their unique and playful look is undoubtedly appealing but they can also be slightly more expensive than the standard uniform-colored varieties.
Comprehensive Warranty
Even the best-selling bumper plate sets can suffer from construction-related issues, which are all unpredictable and hard to avoid. To prevent any issues in the long run, you need to look into the relevant warranty policy before making a purchase.
That way, if anything wrong ever happens to your new set of bumper plates, you'll have the assurance of a reliable warranty to turn to. The length and terms of the policy itself tend to differ from one manufacturer to another, which are oftentimes indicative of their overall confidence in their product.
For instance, it's not uncommon to see a 6-month limited warranty on budget models – even if they're a decent plate set – while more expensive variations can come with longer policies, sometimes going as high as a 4-year warranty. The way brands handle customer support also plays a huge role, and it's important that they'll take responsibility for any issues that arise with their product.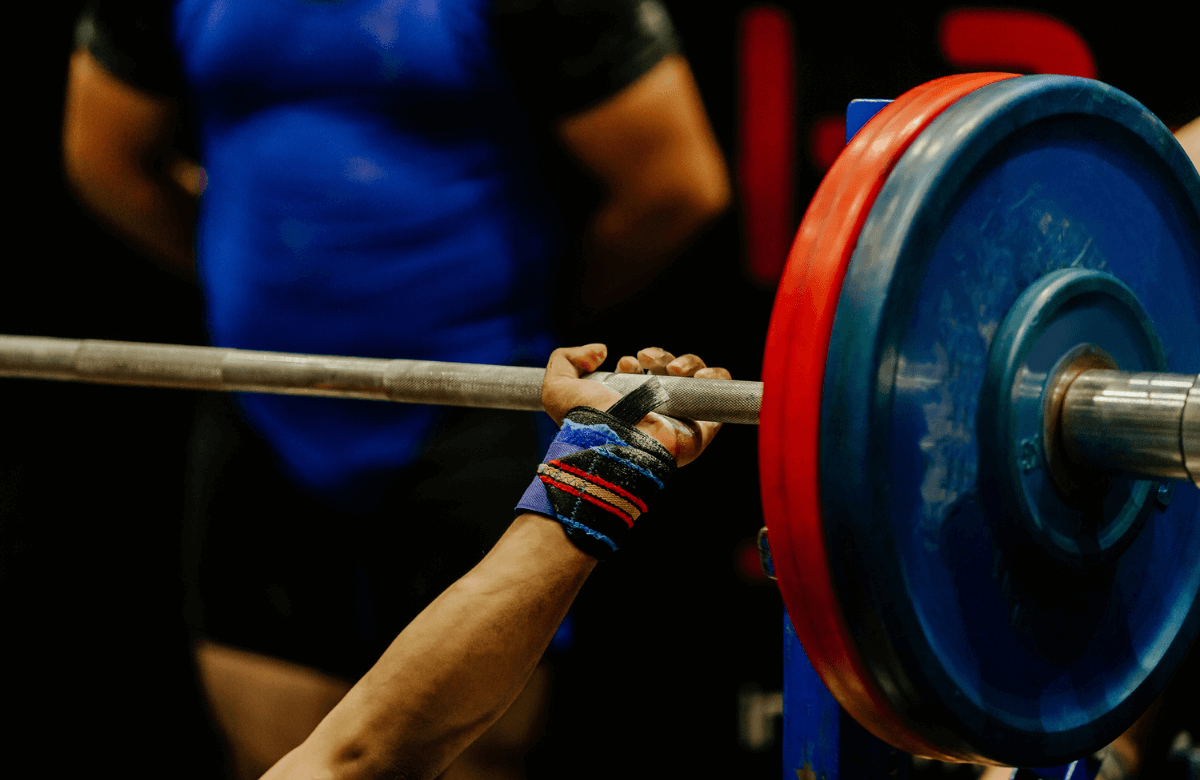 Intended Use
You also need to evaluate your needs and individual ambitions before investing in a set of training plates. For conditioning workouts, you need a durable product with a high bounce rate and no risk of damage from drops.
On the other hand, the anchoring process would be reversed for Olympic lifts, where you'd want a model that allows for minimal bounce and plenty of control. Here, the focus is on precision and accuracy, as opposed to the dynamic movements that you'd normally associate with conditioning exercises.
As for CrossFit boxes, they require an even more demanding set of plates that can withstand the rigors of a high-intensity workout. In this case, you'd need something with a higher load rating but still enough flexibility to keep you safe during drops.
Research Reputable Brands
When it comes to investing in bumper plates, quality matters. Research reputable brands that are known for their commitment to producing top-notch equipment. Look for manufacturers with a solid reputation, positive customer reviews, and a track record of durability and reliability. Take the time to explore different brands and compare their offerings, including their range of weights, materials used, and customer feedback.
Read Customer Reviews
Before finalizing your purchase, dive into customer reviews and testimonials. Real-life experiences can provide valuable insights into the performance, durability, and overall satisfaction of the bumper plates you're considering. Pay attention to feedback on factors such as durability, accuracy in weight, and customer service. This information will help you make an informed decision and avoid potential pitfalls.
FAQ
Is it bad to deadlift without bumper plates?
With the wide array of products available on the market, it's hard to argue against using bumper plates for deadlifting. The main benefit of these items is their ability to absorb the impact of dropping the bar to the ground, preventing damage to both your floor and the plates themselves. Lifting without them isn't necessarily bad but it can improve your experience with the exercise.
What exercises can you do with bumper plates?
You can do a range of both simple and intense workouts with the average plate set – from basic lifts like squats and deadlifts to more advanced movements such as snatches, jerks, and clean & presses. You can even perform standard barbell workouts like the bench press or shoulder press with bumper plates – as long as they're the correct height and diameter.
Are rubber weights better than metal?
High-density rubber bumper plates are considered better than metal for a variety of reasons. For starters, they generally weigh less and have a lower bounce rate when hitting the ground, which means they're a safer option for home gyms. Additionally, they're far less prone to noise and vibration, which is especially helpful if you don't want to bother your neighbors or family members.