There's no denying that a classic strength training exercise on a quality weight bench is vital for any home workout routine. Many of us don't have the luxury of taking our workouts to a gym, and that means relying on the weights and equipment we have at home.
At the heart of it all is the weight bench, a highly versatile piece of equipment that gives you the ability to work your entire body with just one piece of gear. But finding the best weight bench for your needs isn't as simple as picking the most expensive or the flashiest one. And we're here to help you navigate the available options.
In A Hurry? Here's Our Best Picks
Product's name

Best Overall


REP FITNESS Adjustable Bench, AB-3100 V3 – 700 lb Rated...

Great Alternative


FLYBIRD Weight Bench, Adjustable Strength Training Bench for...

Most Versatile Bench


Bowflex Weight Bench Series

Most Affordable Option


PASYOU Adjustable Weight Bench Full Body Workout...

Best Flat Weight Bench


Rogue Flat Utility Bench
Final Thought
Both novice and intermediate lifters will appreciate the superior comfort and stability that this weight bench provides.
The fact that this workout bench comes pre-assembled is a serious bonus for individuals who don't want to spend hours trying to put it together.
Given its range of features, the Bowflex 5.1S Stowable Bench is suitable for athletes who want precise and accurate control over their workouts.
The affordable price of the PASYOU Weight Bench makes it an excellent option for those who are on a tight budget.
Those who want a straightforward and reliable weight bench should give the Rogue Flat Utility Bench a try.
Seat Adjustments
6 back, 3 seat
7 back, 3 seat
9 back, 4 seat
7 back, fixed seat
None
Footprint
50.5" L x 23" W x 16.75" H
49.2" L x 15.7" W x 18.8" H
61.3" L x 28.1" W x 49.5" H
55" L X 15.75" W X 20" H
47" L X 14" W X 18" H
Max User Weight Limit
 700 lbs
 800 lbs
 600 lbs
 500 lbs
1000 lbs 
Product Weight
70 lbs
28.5 lbs
38.6 lbs
23 lbs
48 lbs
Frame Warranty
10 years
1 year
5 years
1 year
Lifetime
Price
$$$
$$
$
$
$
Learn more
See at Amazon
See at Amazon
See at Amazon
See at Amazon
See at Rogue
Why You Should Trust Us
The diverse team of knowledgeable and experienced training professionals at BoxLife are religiously dedicated to trying out and using different pieces of equipment. We all have varying fitness levels and goals, so having input from different perspectives on the same machines is invaluable for an accurate review and ranking.
We consider quality, price point, user experience, safety features, and more when evaluating products. These are all fundamental aspects of training equipment that virtually define how effective the workouts you'll be able to perform with them will be. We know how manufacturers tweak their designs to push certain features, so we can tell which are the best value for money.
Who Is This Guide For?
In short, individuals who want a reliable workout bench to sort out their strength training and gym activities at home can benefit from our research. It doesn't matter if you're at the beginning of your fitness journey and need a start-up machine, or a seasoned athlete looking for the best weight bench to take your home gym space to the next level.
How We Picked the Best Products
In order to encompass a wider range of opinions and experiences with each contender, we put aside our own preferences and biases for a hot second. Instead, we looked at what other users had to say about each product, taking a deep dive into user reviews on different platforms. First on the list were the discussion threads on Reddit and Quora, which are known for their open-mindedness and helpfulness when it comes to challenging fitness topics.
We also looked at the user reviews on Amazon, Titan, and Rogue Fitness, which had a good mix of both beginner and advanced users. They all had their say, and we listened. These reviews gave us a deeper insight into the pros and cons of each product as well as how it felt in use.
How We Graded Each Product
Once we'd established the ground rules and gathered the user feedback, our team went ahead and got to work on objectively comparing all the products we looked at. We scored each product based on our list of criteria, with some categories being weighed heavier than others.
Construction Quality – Not only are these adjustable benches supposed to handle your weight, but they should also be strong enough to take the abuse of heavyweights. This often comes down to the quality of materials used and how sturdy the bolts are. Thicker frames and thicker padding mean better support and stability, while more modest frames mean more flexibility and lighter weight.
Versatility and Adjustments – While all the models we looked at had customizable features such as adjustable height, seat angle, and back pad angle, some had more options than others. Whether that's in the form of swivel options, more user-friendly buttons, or even just the number of preset positions, it all comes down to how much flexibility you're looking for in your weight bench.
Ergonomics – Even though sufficient padding and a reliable frame are crucial aspects of the overall design, they should also have an ergonomic shape and cleverly-placed contours for optimal support. Sometimes manufacturers focus too much on aesthetics and forget about proper support and comfort, which are ultimately the building blocks of any quality exercise equipment.
Price Ranges – There's no denying that the financial aspect of any purchase is a deciding factor for most people. We took into consideration the prices of each model, as well as how much value you get for your money. In a world where there's no shortage of overpriced and overhyped fitness equipment, it's refreshing to find something that actually packs a punch and gives you more than what you bargained for.
The Products
When we put the relevant information together, we were able to narrow down our selection and come up with the most suitable contenders for the best adjustable weight bench title. We gave each one a thorough assessment in the categories mentioned above, then added a unique label to every option for good measure.
Best Overall
Both novice and intermediate lifters will appreciate the superior comfort and stability that this weight bench provides.
REP Fitness is a brand that's known for striking an admirable balance between price and quality. This adjustable bench is no different, boasting a sturdy frame that's made from heavy-duty steel and reinforced with extra-strength bolts. Not only is this robust and reliable, but it also offers a three-foot post design for superior stability and minimal strain on the frame.
Pros
Grippy vinyl cushioning with thick padding for comfort and support
Matte black powder coating on the frame makes it easier to clean
Robust, heavy-duty steel construction with reinforced bolts
Multi-position design for various exercises and adjustable seat positions
Cons
Lacks decline options
Can only be locked when it's completely horizontal
Key Specs
| | |
| --- | --- |
| Footprint | 50.5" L x 23" W x 16.75" H |
| Seat Adjustments | 6 back, 3 seat |
| Product Weight | 70 lbs |
| Max User Weight Limit | 700 lbs |
Why It's Great
The combination of 4 and 11-gauge steel makes this adjustable weight bench one of the sturdiest around. The extra-strength frame can easily handle up to 700 lbs, with a tripod design to ensure superior stability. The singular front post has a rubber-coated base that extends outwards for better grip, while the back two posts feature built-in wheels for easy mobility.
As far as customization goes, the ladder-style adjustment system on the bottom has a relatively wide range of seat and back pad positions. This includes 6 back pad positions and 3 seat positions, with the ability to lock it into a completely horizontal position for even more versatility and a greater range of motion. Switching from one position to another feels smooth and secure, with minimal creaking or wobbling.
The seat pad itself has a slightly angled design for an ergonomic fit, but it also has a contoured shape that follows the arch of your spine. This ensures proper support and comfort throughout each exercise, with grippy vinyl upholstery to prevent slipping or sliding. You also get a 2-inch gap between the bottom and back pad, which helps keep your upper body in an optimal position and promotes proper posture.
Who It's Best For
Both novice and intermediate lifters will appreciate the superior comfort and stability that this weight bench provides. You can perform a range of exercises on this model with minimal strain on your joints and optimal support throughout the entire movement. Plus, the user-friendly and adjustable seat and back pads make it easy to customize the bench according to your body size and exercise preferences.
Great Alternative
The fact that this workout bench comes pre-assembled is a serious bonus for individuals who don't want to spend hours trying to put it together.
As a brand, Flybird has built up quite a reputation with its top-grade range of gym equipment. This adjustable weight bench is no exception, offering a combination of sleek looks and function that will make any home setup look more polished and professional. The heavy-duty, stainless steel frame offers a stable, wobble-free foundation that has an anti-corrosion coating for maximum durability.
Pros
Higher maximum weight capacity thanks to the beefier frame
Easily foldable with a fast bolt lock to keep it secure
Textured PU leather upholstery for a comfortable grip and better traction
Fully adjustable incline and decline positions to cater to a variety of needs
Cons
Slightly taller frame than usual
Might not be appropriate for heavy barbell exercises
Key Specs
| | |
| --- | --- |
| Footprint | 49.2" L x 15.7" W x 18.8" H |
| Seat Adjustments | 7 back, 3 seat |
| Product Weight | 28.5 lbs |
| Max User Weight Limit | 800 lbs |
Why It's Great
Boasting a slightly higher weight capacity of 800 lbs, this adjustable weight bench comes with an incredibly durable frame that relies on two heavy-duty stainless steel arches. These arches are connected by a backrest hinge and offer the ultimate stability when performing any exercise, with rubberized feet to keep it firmly planted on the floor. The central hinge has a fast bolt lock system that allows the bench to be quickly and securely folded and put aside when you don't need it anymore.
The backrest is adjustable in an admirable 7 different positions, with a heavy-duty foam that provides long-lasting support and convenience throughout most types of exercises. This also extends to the seat pad, with padded foam upholstered in textured PU leather that offers fantastic grip and traction. Both pads also have contoured edges for a more comfortable fit during heavier workouts.
The footpads are a nice touch, with a rounded design to accommodate different foot sizes while ensuring maximum stability when pushing off the ground. The central metal attachment point allows for a wide range of exercises, such as shrugs and calf raises. You can even use this to secure a variety of accessories, such as dips bars, and resistance bands.
Who It's Best For
The fact that this workout bench comes pre-assembled is a serious bonus for individuals who don't want to spend hours trying to put it together. Plus, it's incredibly sturdy and reliable, with a range of adjustable features and an impressive maximum weight capacity that can handle even the most vigorous training sessions.
Most Versatile Bench
Given its range of features, the Bowflex 5.1S Stowable Bench is suitable for athletes who want precise and accurate control over their workouts.
This foldable weight bench is made of premium-grade steel and resilient foam, resulting in a highly efficient design that delivers on all of its promises. The frame is coated with epoxy, which helps protect against rust and corrosion for maximum longevity. Plus, the adjustable seat and back pads are ergonomically contoured to accommodate the natural curves and contours of your body, which helps you maintain good posture while exercising.
Pros
Compact folded design to navigate smaller spaces
Comes with removable foot pads for added customization
Wider seat and ultra-comfy back to support your back
Extra-wide base for maximum stability
Cons
Has a larger 5-inch gap between the seat and the backrest
Can only support 600 pounds of body weight and equipment
Key Specs
| | |
| --- | --- |
| Footprint | 61.3″ L x 28.1″ W x 49.5″ H |
| Seat Adjustments | 9 back, 4 seat |
| Product Weight | 38.6 lbs |
| Max User Weight Limit | 600 lbs |
Why It's Great
Offering an all-around fantastic set-up, the Bowflex 5.1S Stowable Bench brings a lot of functionality into a sleek package. Despite its somewhat wider frame when fully assembled, its collapsible design is certainly commendable as it becomes ultra-compact for convenient storage. This space-saving feature is further emphasized with the set of transport wheels on the bottom, which are quite helpful when moving it around the house.
As far as bodyweight exercises go, the level of customization this model offers is simply unmatched by the competition. With a total of 11 potential incline and decline options, you have full control over how you want to target your muscles. The removable foot pads allow you to tweak the angle of each workout for optimum results, while also providing additional security during the heaviest of lifting.
With that said, you'll notice the gap between the seat and backrest is slightly wider than in other models. This is purely from a practical standpoint though, as some modifications were necessary to accommodate the greater customization options. It still manages to provide plenty of support and is more than capable of handling up to 600 pounds of total weight, so you likely won't even notice a difference.
Who It's Best For
Given its range of features, the Bowflex 5.1S Stowable Bench is suitable for athletes who want precise and accurate control over their workouts. Its wide selection of incline and decline positions can target specific muscle groups, with high-intensity exercises that can really test your limits. Plus, its collapsible design is perfect for those who don't have much room to spare and need an efficient way to store their equipment.
The Most Affordable Option
The affordable price of the PASYOU Weight Bench makes it an excellent option for those who are on a tight budget.
Among affordable weight benches, the PASYOU model makes an impressive statement with its simple design and reliable quality. Made from strong steel, this model is surprisingly robust for its price range and comes at an incredibly reasonable cost given its features. It has a cleverly designed seat and a thick backrest, both of which provide sublime levels of stability.
Pros
Affordable bench for budget-conscious users
Padded ankle rollers at the base of the bench
Resilient steel frame with surprisingly stable construction
Quite portable and easy to move around
Cons
Comes with a fixed seat
Limited weight capacity of 500 lbs
Key Specs
| | |
| --- | --- |
| Footprint | 55″ L X 15.75″ W X 20″ H |
| Seat Adjustments | 7 back, fixed seat |
| Product Weight | 23 lbs |
| Max User Weight Limit | 500 lbs |
Why It's Great
The design of the PASYOU Weight Bench is a wonderful example of how less can sometimes be more. Its unassuming look may not appeal to everyone, but it's undoubtedly reliable and provides ample comfort during workouts. The alloy steel frame is surprisingly solid and supported by two adjustable seat posts that can take up to 500 pounds in weight.
The backrest is quite thick, with high-density foam padding that angles in such a way as to provide excellent lumbar support. The padded ankle rollers at the base of the bench also make it more secure during lifts and result in a more effective full-body workout. Even though the seat doesn't come with decline or incline options, the back has enough positions to accommodate most exercises.
Moreover, moving it from one place to another is quite easy, as the lightweight construction makes it effortless to lift and carry. The bench also has a rubberized bottom that helps keep it in place when exercising, even when the surface is slightly uneven.
Who It's Best For
The affordable price of the PASYOU Weight Bench makes it an excellent option for those who are on a tight budget. With its solid construction and adjustable backrest, it's capable of handling most workouts, regardless of your fitness level and desired intensity.
Best Flat Weight Bench
Those who want a straightforward and reliable weight bench should give the Rogue Flat Utility Bench a try.
Those that want a minimal, no-frills option will appreciate the Rogue Flat Utility Bench. This model is simple in design but doesn't compromise on quality, as it has a tough 2×3" 11-Gauge steel construction that ends in a rust-resistant powder coating. It's quite useful for doing a variety of exercises, and the flat backrest allows for a range of interpretations depending on your workout goal.
Pros
Impressive weight capacity and load distribution
2.5" textured foam pad that helps improve grip
Simple design with angled legs for greater stability
Rubber feet to protect the floors and prevent slipping
Cons
Comes with a heftier price tag
Legs can't be adjusted to accommodate uneven surfaces
Key Specs
| | |
| --- | --- |
| Footprint | 47″ L X 14″ W X 18″ H |
| Seat Adjustments | None |
| Product Weight | 48 lbs |
| Max User Weight Limit | 1000 lbs |
Why It's Great
Taking things back to basic exercises and traditional movements, the Rogue Flat Utility Bench offers exceptional performance in a streamlined design. This model provides good support while you work out, as its 11-Gauge steel construction can carry up to 1,000 lbs of load. The padding is quite thick and has a textured finish for improved grip, while the angled legs help maintain stability.
The single-framed design of the bench is quite straightforward and user-friendly when doing exercises. Whether your goal is to build muscle, increase strength, or improve posture, the flat backrest gives you all the support you need. Additionally, the rubber feet protect your flooring and ensure that the bench stays in place no matter how quickly or intensely you move.
Another nifty feature is the pre-assembled layout it comes in, which basically saves you the hassle of having to put it all together yourself. Compared to other flat models, this one is a bit more expensive but is well worth the price given its robust construction and ergonomic feel. Even though the legs can't be adjusted, it's quite easy to find the ideal angle that suits your workout preferences.
Who It's Best For
Those who want a straightforward and reliable weight bench should give the Rogue Flat Utility Bench a try. Its basic design makes it suitable for many types of exercises, and its long-lasting construction can handle loads of up to 1,000 lbs. With its excellent weight distribution and rubberized feet, it proves to be an invaluable addition to any home gym.
The Buying Guide
The manufacturer and particular model are only the tip of the iceberg when it comes to selecting a weight bench. To make sure that you're getting one that fits your own needs, you should consider the following aspects:
Type of Bench
This is where the flat or collapsible aspect comes in. The latter generally allow for more variety in terms of exercise, as they offer multiple angles to work with. They have a telescopic or ladder-like structure on the bottom that has multiple levels of incline and decline. This inherently gives you more variety and increases the range of motion, allowing for a more comprehensive workout.
On the other hand, flat benches are limited to just one adjustable angle, but they're much more space-efficient and tend to be more affordable, which is quite useful for beginners and those on a budget. But if you're going for a more intense workout, the adjustable option certainly has its advantages.
Floor Space
This is directly tied to the size and type of the bench, but it's wise to factor in other elements such as how much space you have to work with and how many exercises you plan on doing at any given time. Some benches are considerably larger and heavier than others, but this also means that they can handle more weight and provide more stability.
In contrast, lighter versions bring more compactness and portability into the picture. They're more convenient in terms of storage and don't take up as much space, but they're generally not as durable or reliable. Sometimes, finding the middle ground between the two can be the best option, as it ensures that you have enough room to work with without being too bulky or cumbersome.
Comfort
You can't overlook the importance of comfort when using any kind of fitness gear, as it can make or break your workout routine. This doesn't just refer to the padding of the bench and general ergonomics, but also its overall shape and design. If it doesn't fit your body correctly, chances are that you won't be able to enjoy the full range of motion available and you could end up feeling some discomfort during your workout.
Perhaps an underrated aspect is the gap between the seat and the backrest. If it's too wide, you may experience some instability when trying to transition between exercises. This can also be an issue if it's too narrow because it may cause discomfort when trying to reposition yourself mid-workout. A standard 2-inch gap should be good enough in most cases, while a 5-inch one is more suitable for those with a wider frame.
Assembly
While some options are delivered pre-assembled, others require you to do some of the legwork yourself. While the former situation might seem more convenient, there's always the struggle of getting the bench through the garage or front door. Many of them feature longer dimensions that make them harder to maneuver in tight spaces.
With this being said, those who don't mind putting things together or have prior experience with assembling furniture should have no trouble setting up their new bench at home. There are usually a few steps and parts that need to be adjusted, but the provided instructions should make it a breeze. This often includes attaching the legs, backrest, and other components.
From a practical standpoint, having to assemble the bench yourself can be beneficial because it forces you to become familiar with how everything works. This will not only give you more confidence when using the bench, but it can also help uncover any issues that the bench might be having before using it.
Attachments and Accessories
While the basic bench can usually do the trick, you may be interested in getting additional attachments or accessories that are specifically designed to work with it. This is mostly true for adjustable benches, as they come with multiple slots and openings that allow you to add a variety of attachments such as preacher curl pads, leg extension/curl units, and more.
These accessories can dramatically expand the range of exercises you can do with a bench, but they are often sold separately and can be quite expensive. Plus, they need to be compatible with the specific bench model you have because otherwise, they won't work correctly. While it's certainly nice to have them, consider if they're essential to your workout routine or if you could make do without them.
Warranty
All kinds of fitness equipment are subjected to constant wear and tear, which can inevitably lead to problems. Like it or not, we can't exactly know how well a product is going to perform until we use it, and even then we might see good results initially followed by a less-than-desired outcome.
This is why warranties are so crucial in the whole scenario, as they allow us to return or repair the item in case it breaks or fails to meet expectations. While a lifetime warranty might sound like a dream, it's often not the most realistic option. For weight benches, a 1-year policy is a bare minimum, and anything longer than that should be considered a bonus.
Budget
Finally, you need to set clear boundaries when it comes to your finances and how much you're willing to splurge on this piece of equipment. Getting a cheaper model doesn't automatically mean you're compromising in terms of quality, but it's still generally better to aim for something a bit higher so that you have more options in terms of customization and features.
On the flip side, going for a more expensive product doesn't necessarily equate to more value for your money. Oftentimes, we're victims of marketing tactics that make us believe that a higher price tag corresponds to better performance. But the truth is that the most suitable model is one that meets your requirements without breaking the bank.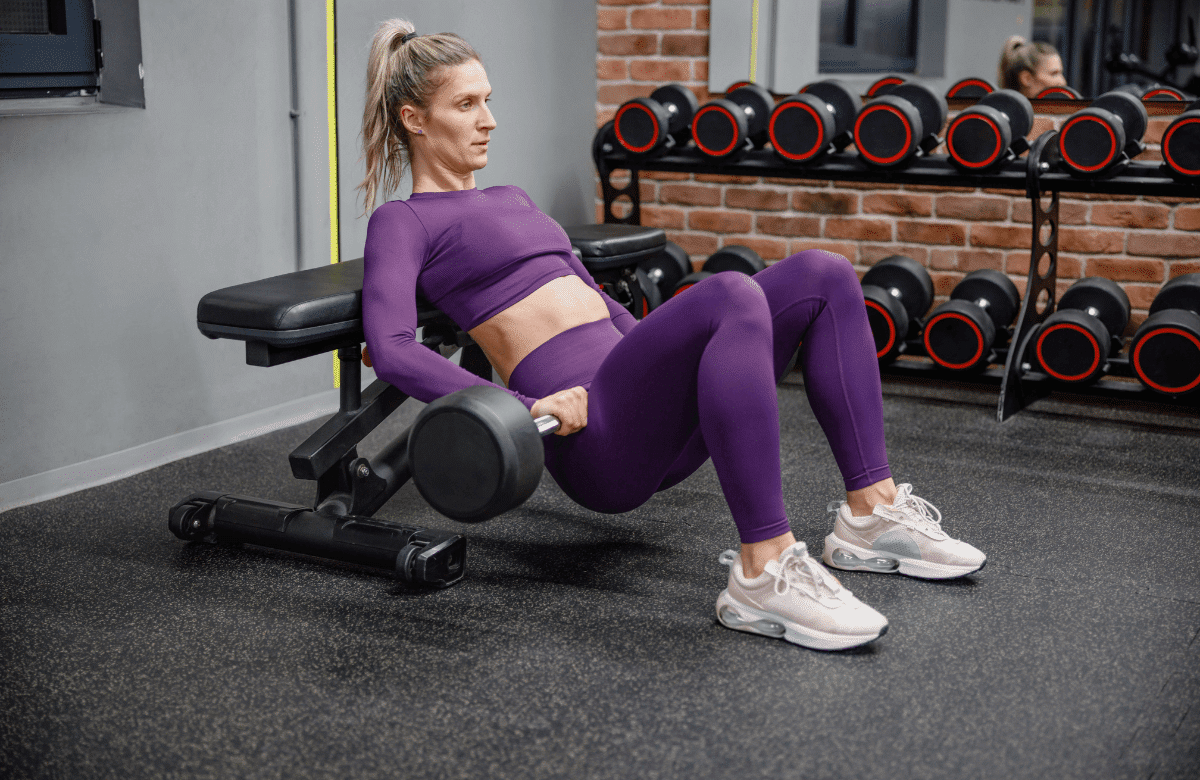 FAQ
What is the best brand of weight bench?
While there are no strict criteria for determining which brands are better than others, some manufacturers have a better track record when it comes to quality and durability. Popular brands include Rep Fitness, Flybird, Bowflex, PASYOU, and Rogue. They each have their own set of features and advantages, which ultimately brings out the competitive side of the market.
How do I choose a bench?
First and foremost, you need to consider your current fitness level and what you're trying to achieve with the machine. Then, you'll need to think about the available floor space and storage options you've got in your home to determine the size. Finally, consider the comfort and support it will provide during your workout, as this is a key factor in ensuring the machine's longevity.
What is a good bench size?
This mostly depends on your body type, as taller individuals might require a larger bench than someone who is shorter. Generally speaking, models that are 48 inches long and 12-14 inches wide are comfortable enough to accommodate most body types. However, if you're a bit on the shorter side, you may want to consider a more compact weight bench.