Fruit is mother nature's ready-made meal. They're packed with nutrients, vitamins, and dietary fiber, which can benefit weight loss. Many options are low-calorie, making them perfect for healthy swaps.
But are all fruits created equal? What are the best fruits for weight loss?
Don't panic—we cover the 12 best fruits for effective weight loss, their benefits, and how to incorporate them into your diet in the article below. Read on for more everything you need to know.
Will Fruit Help You Burn Fat?
An apple a day might keep the doctor away, but will it really help you burn body fat?
Fruits are packed with a variety of nutrients, essential vitamins, and dietary fiber. Fruits have high amounts of dietary fiber, which slows digestion and makes you feel fuller for longer.
Our Top Pick
Studies have shown that more fiber can aid weight loss, lower cholesterol, control blood sugar levels, and help maintain regular bowel movements. Fruits are also low in calories, making them a perfect snack or addition to a meal.
So, what are the best fruits for weight loss?
1. Apples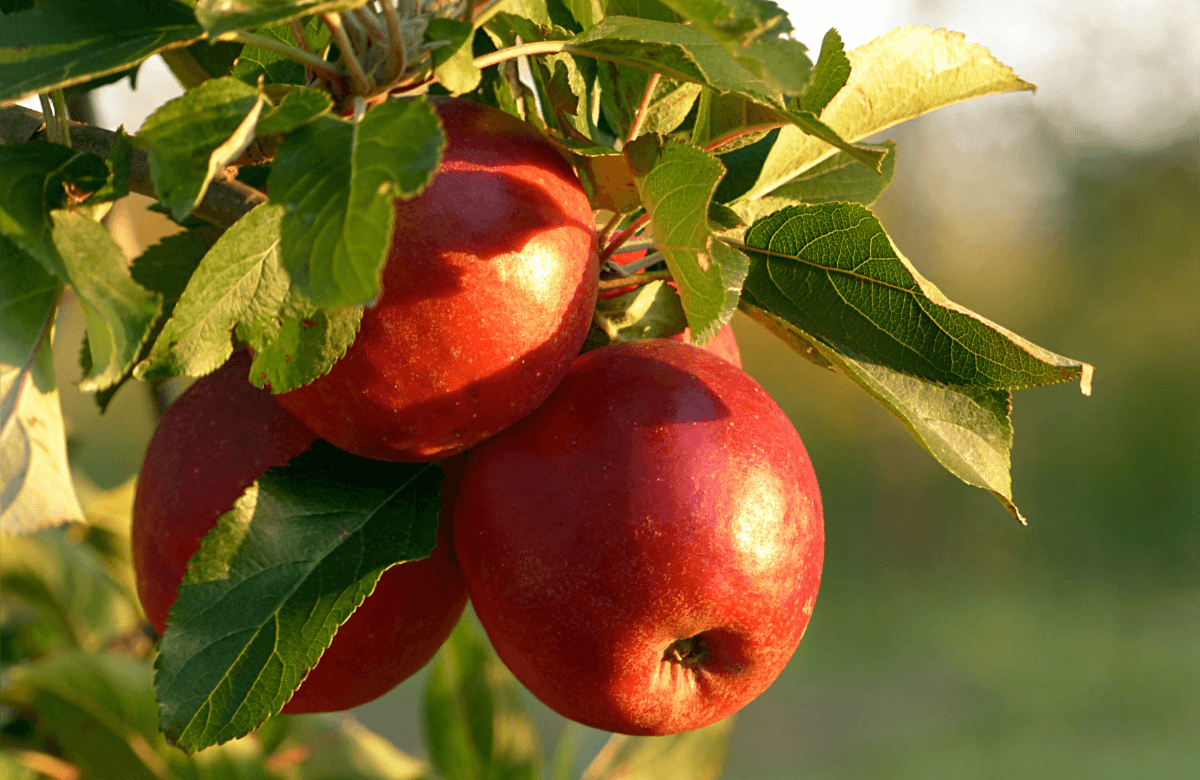 Who doesn't love apples during breakfast? Apples are a low-calorie fruit and an excellent source of fiber, with around 20% of the recommended daily fiber intake.
One medium (182-gram) apple contains the following:
Calories: 94 kcal
Carbohydrates: 25 g
Protein: 0.4 g
Fat: 0.3 g
Fiber: 4 g
Vitamin C: 11%
They can also help you lose body weight. One study gave 49 women three apples, pears, or oat cookies with the same caloric value each day. At the end of the 10-week study, the apple group lost the most weight at 2.1 lbs.
2. Grapefruit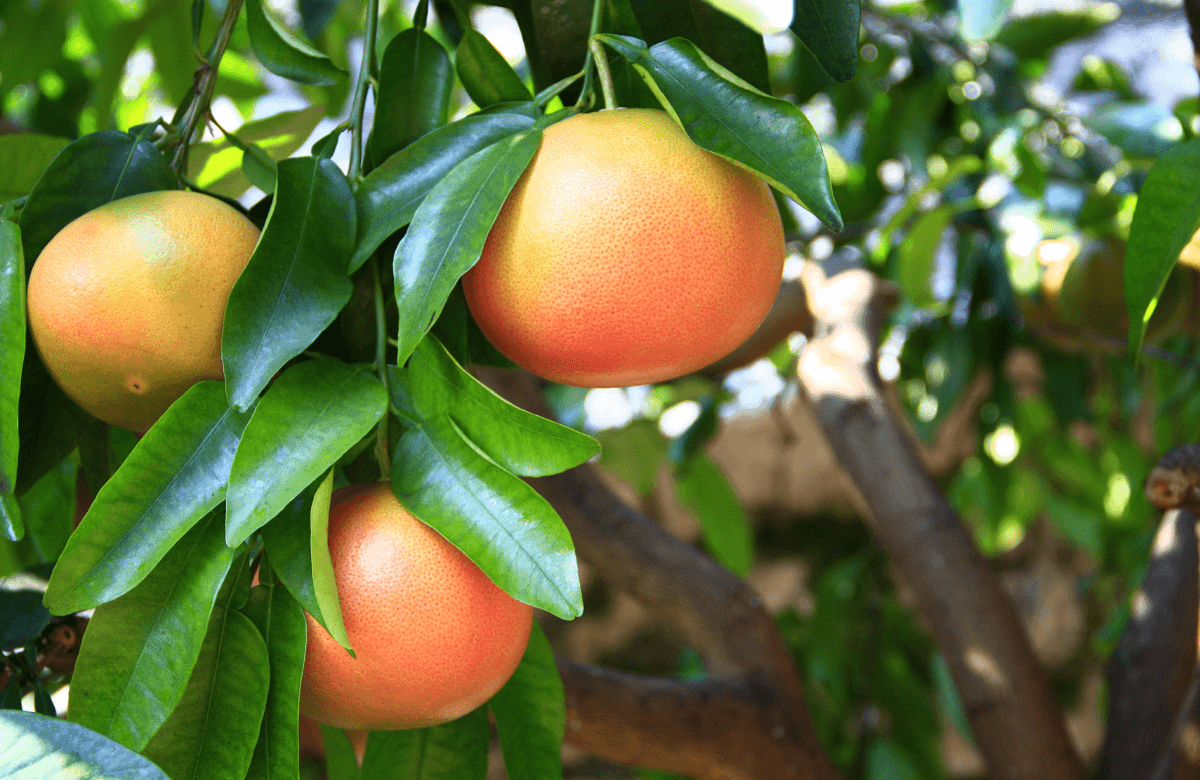 The grapefruit is a sweet and tart citrus fruit that's been associated with weight loss diets since the 1930s—but it's much more than a fad.
Grapefruit is a low glycemic index (GI) food, meaning it releases sugar into the blood more slowly. This makes the fruit slower to digest, causing a smaller and slower spike in blood sugar levels.
Half a grapefruit or a 123-gram serving contains some of the following:
Calories: 37 kcal
Carbohydrates: 9.2 g
Protein: 0.6 g
Fat: 0.2 g
Vitamin A: 7.92%
Vitamin C: 51%
Some studies have found regular consumption of grapefruit reduces body fat, waist size, and blood pressure levels. Overall, it's a delicious fruit that can be easily added to a healthy diet for breakfast or as a snack.
3. Oranges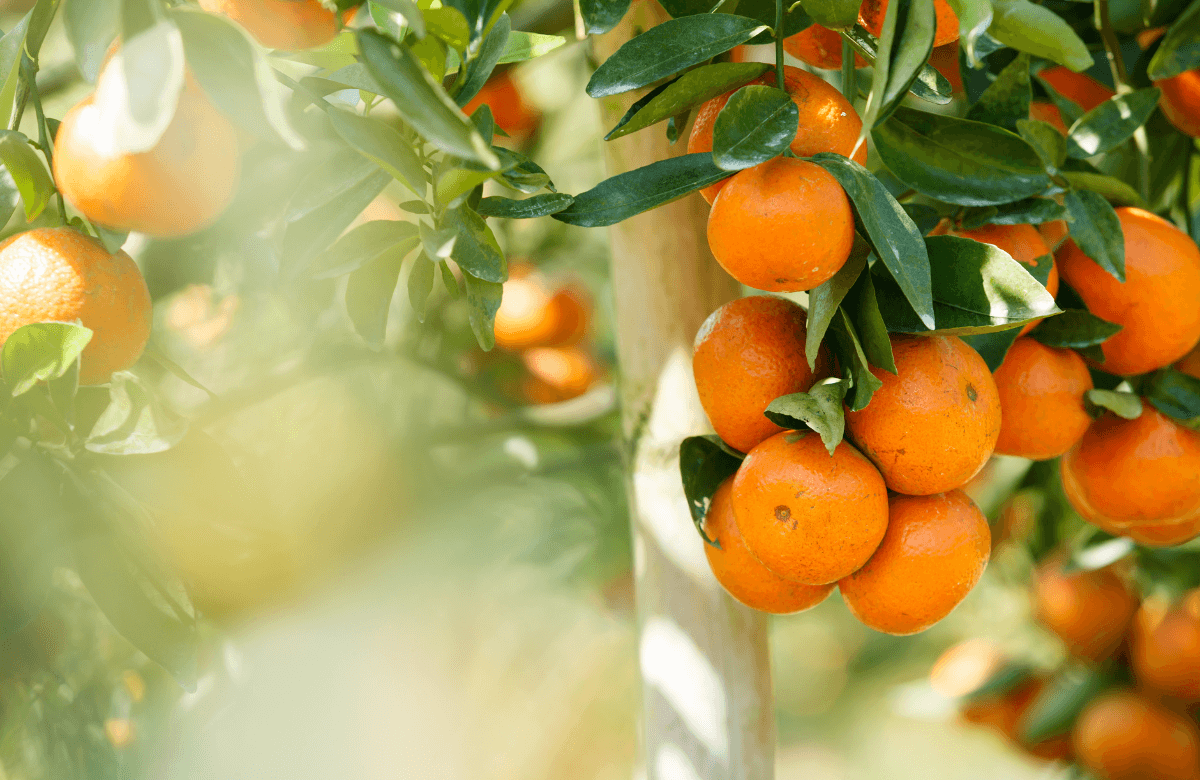 Oranges and orange juice are breakfast staples. Healthy fruits like oranges are low in calories, with high amounts of vitamin C and fiber. It's a juicy fruit with a high water content that's filling and good for you.
One navel orange (140-gram) offers the following:
Calories: 73 kcal
Carbohydrates: 16.5 g
Protein: 1.3 g
Fat: 0.2 g
Fiber: 2.8 g
Vitamin C: 109%
Calcium: 6%
The vitamin C in oranges provides a potent antioxidant, protecting cells and fighting against oxidative stress.
With good levels of fiber, oranges can be an easy addition to a healthy weight management plan as a snack or part of a balanced breakfast.
4. Raspberries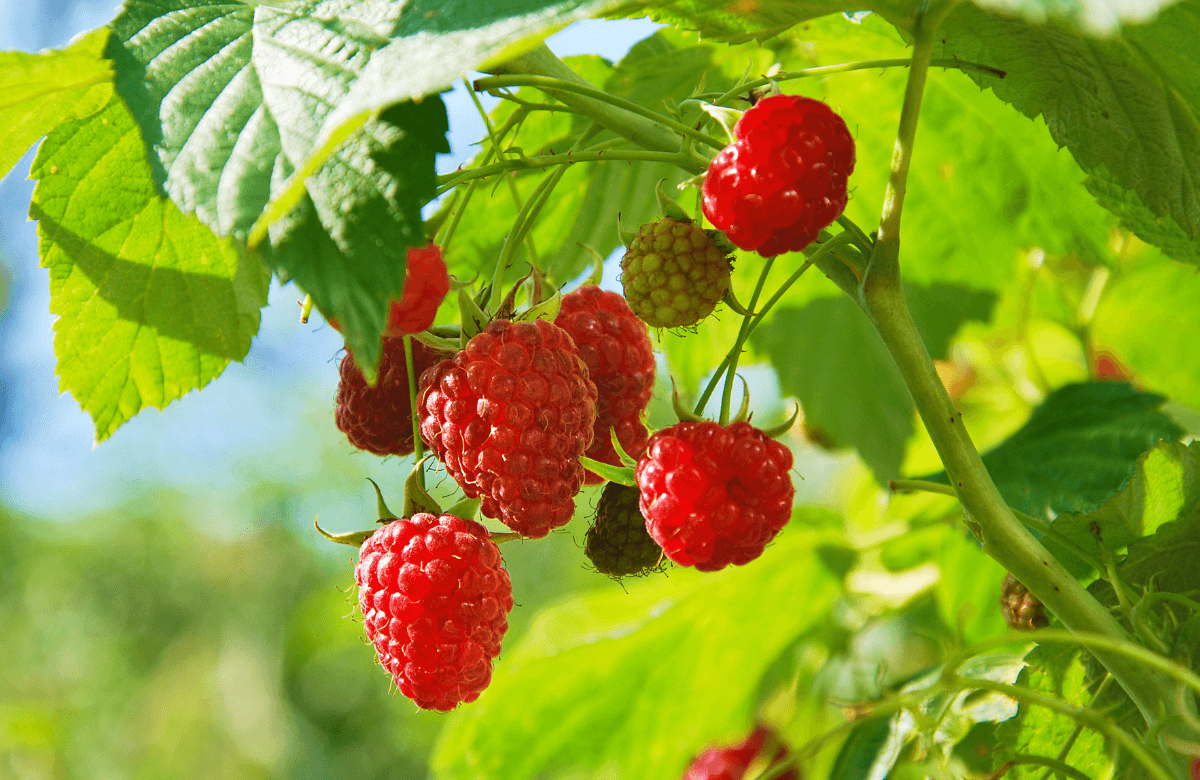 If you need to watch your sugar intake, consider adding raspberries to your weight loss diet plan. The delicate fruit is regarded as a superfood, as they have large amounts of nutrients and fiber per cup.
One cup of fresh raspberries (123-gram) offers:
Our Top Pick
Transparent Labs Creatine HMB
Based on our testing, this is the best creatine for most people. It has the perfect dosage of creatine monohydrate per serving, which has been proven to increase muscle mass.
Pros:
Promote strength and muscle gains

Tested for purity and safety

Free from artificial colors
See on Amazon
See on Transparent Labs
Calories: 64 kcal
Carbohydrates: 14.7 g
Protein: 1.5 g
Fat: 0.8 g
Fiber: 8 g
Sugars: 5.4 g
Vitamin C: 42%
Magnesium: 7%
Raspberries have a high fiber content, with one cup of fruit containing roughly 32% of the daily recommended value. This makes it one of the ideal weight loss foods, as it increases feelings of fullness and slows digestion.
5. Bananas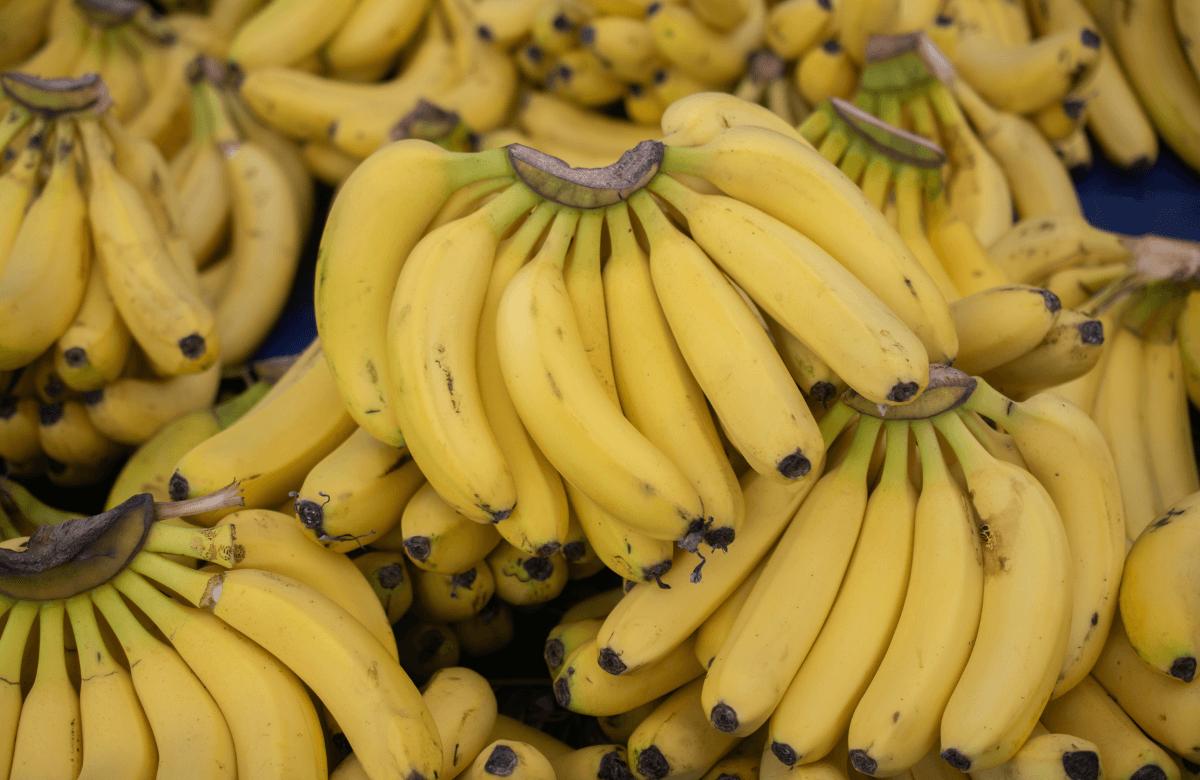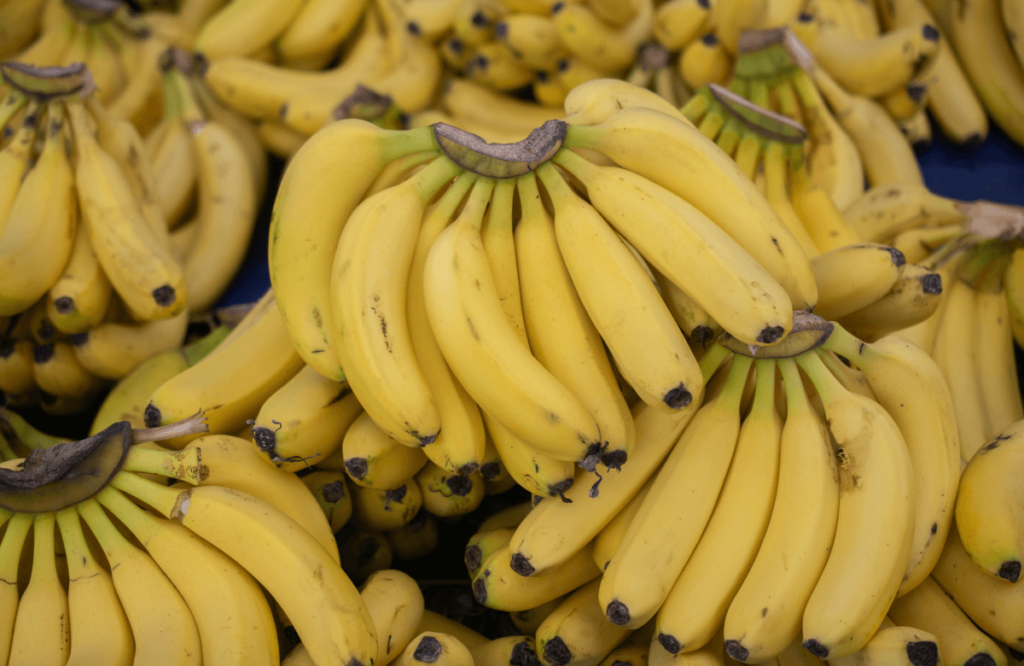 Many people snub bananas due to their high sugar and calorie content, but they're a fantastic source of potassium, magnesium, antioxidants, and other nutrients. As a portable snack, you can eat anytime; bananas are a must-have for weight management plans.
One medium-sized banana (115-gram) contains roughly the following:
Calories: 113 kcal
Carbohydrates: 26 g
Protein: 0.8 g
Fat: 0.3 g
Fiber: 3.1 g
Potassium: 11%
Magnesium: 8%
Like other fruits, bananas are full of fiber. More fiber has been linked to more weight loss, making it an easy addition to any weight management regime. They're also a good source of prebiotics, which can help with healthy digestion and good stomach bacteria.
6. Avocados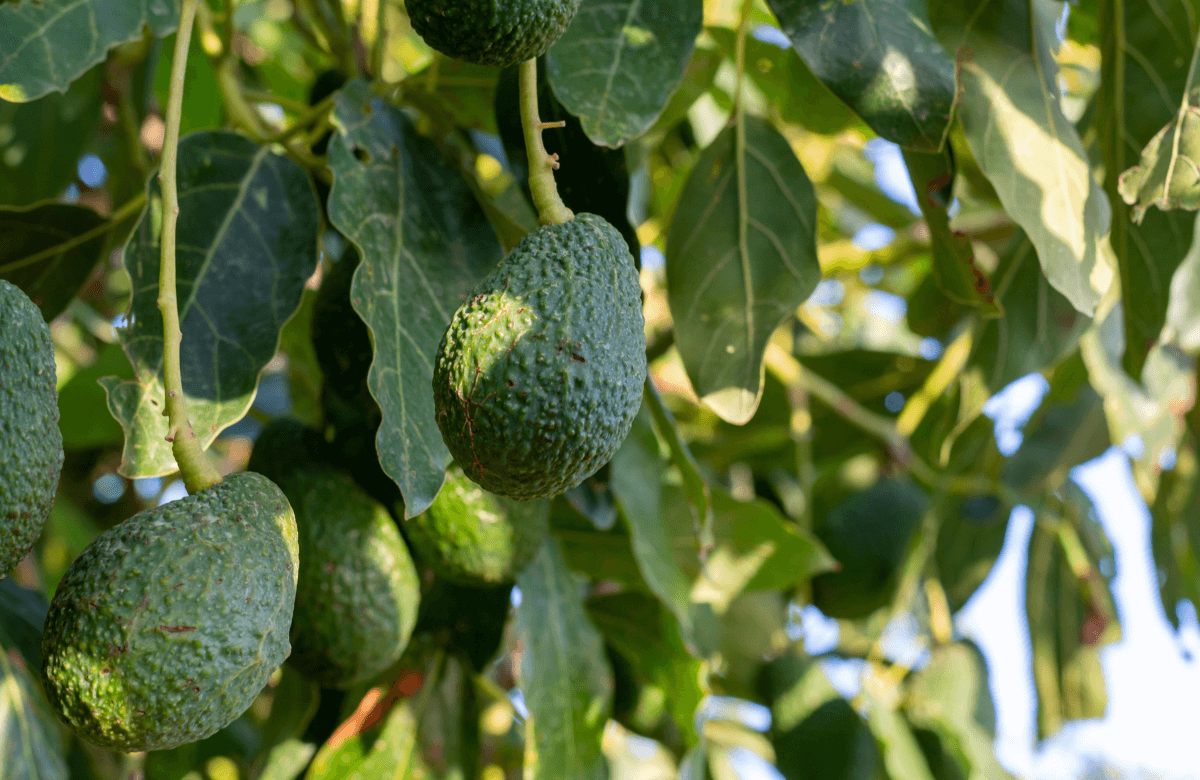 Full of heart-healthy fats, fiber, and anti-inflammatory compounds, Avocados are one of the healthiest fruits. Consuming fatty fruit has been linked to a lower chance of cardiovascular disease and coronary heart disease.
One-half of an avocado (100-gram) provides the following:
Calories: 160 kcal
Carbohydrates:
Protein: 2 g
Fat: 14 g
Fiber: 6.7g
Magnesium: 7%
Potassium: 14%
One way you can use avocados is as a replacement for butter or margarine. Using it as a replacement for your bread or toast is a great way to reap additional health benefits. And, of course, you can add avocados to salads, dishes, sandwiches, and more.
7. Watermelon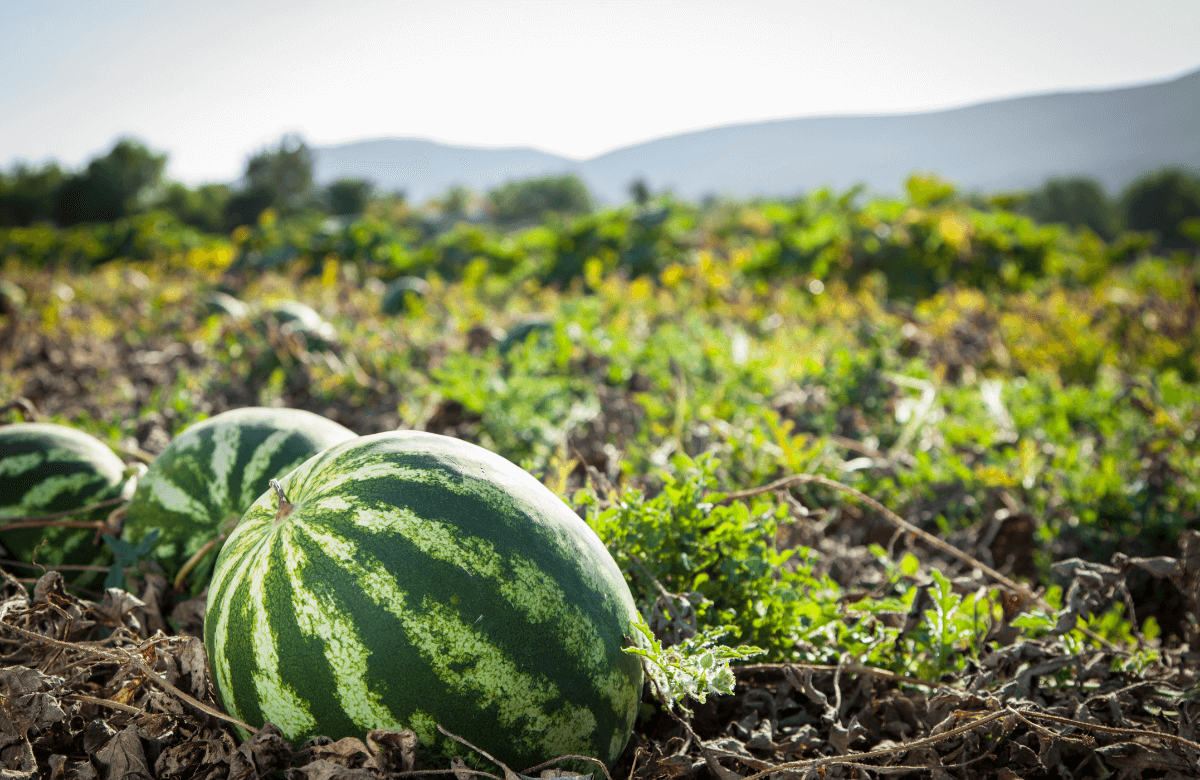 When summer comes around, it's time to break out the watermelon. Perfect for a sweet tooth, watermelon has high water content and low calories. It's full of natural sugars and is a rich source of vitamins C and A, alongside lycopene.
One cup of diced watermelon (152-gram) provides the following:
Calories: 46 kcal
Carbohydrates: 11.5 g
Protein: 0.9 g
Fat: 0.2 g
Vitamin C: 16%
Vitamin A: 5%
Lycopene: 68%
One small study instructed overweight adults to eat watermelon instead of low-fat cookies. The individuals who ate watermelon experienced more fullness and reductions in body weight, blood pressure, and waist-to-hip ratios.
Watermelon is perfect as a snack in the summer, but you can incorporate it into juices, salads, fruit popsicles, and other treats.
8. Kiwi Fruit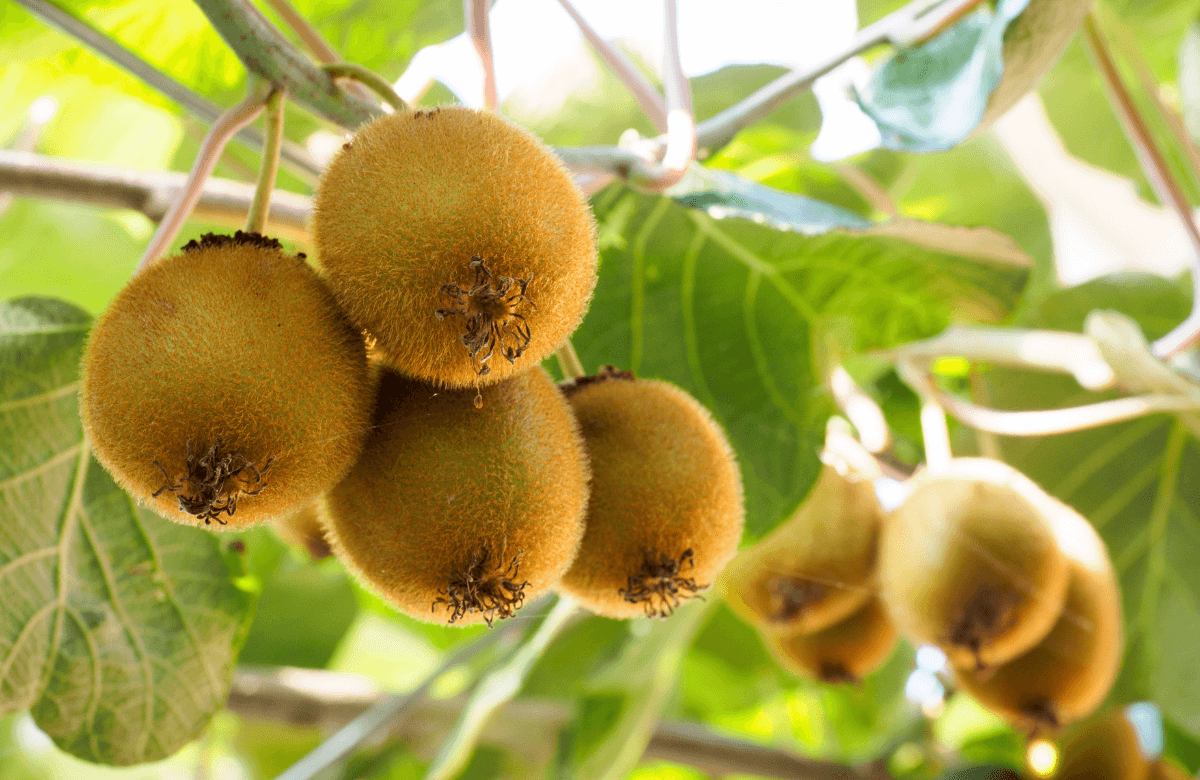 Originating in China, kiwi fruits are tiny snacks that are packed with essential nutrients, like vitamin C, vitamin K, folate, and dietary fiber.
One study had 41 individuals with pre-diabetes eat two golden kiwis per day. Over the course of the 12-week study, they noticed higher vitamin levels, lower blood pressure, and a smaller waist circumference.
One medium-sized kiwi fruit (75-gram) provides the following:
Calories: 42
Carbohydrates: 10 g
Protein: 0.8 g
Fat: 0.4 g
Fiber: 2.1 g
Vitamin C: 74%
Several studies have found that eating kiwis may improve cholesterol, insulin resistance, and blood sugar levels—all of which aid in weight loss.
You can enjoy kiwis raw, unpeeled, or peeled. Try adding them to fruit smoothies, salads, or your morning yogurt bowl.
9. Pineapples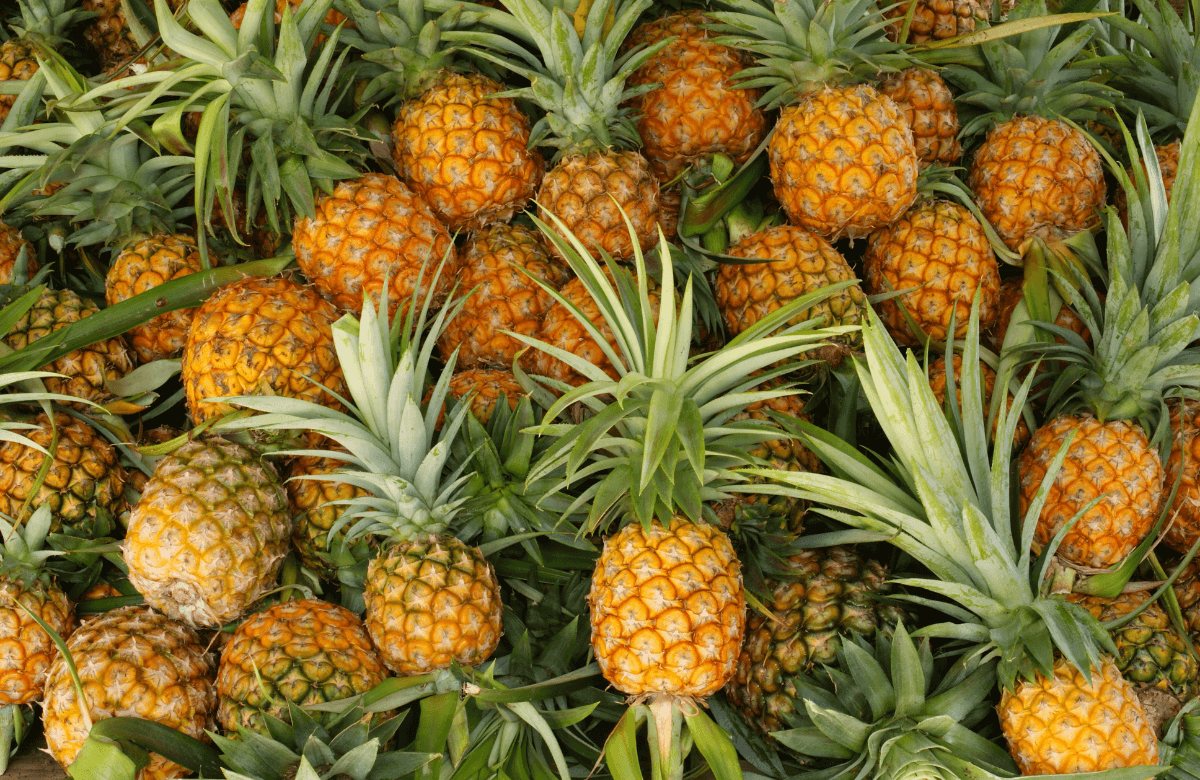 Pineapples are a sweet and juicy tropical fruit with a unique health profile. It's delightful, with almost the daily recommended value of vitamin C per 100-gram portion size.
Because of its sweetness, pineapple can be an excellent substitute for sugar cravings or sweet treats. Swapping out sweet foods for fruits and vegetables has been linked to less visceral and liver fat content in middle-aged men and women.
One serving of pineapple chunks (100-gram) provides the following:
Calories: 60 kcal
Carbohydrates: 14 g
Protein: 0.4 g
Fat: 0.2 g
Fiber: 0.9 g
Sugars: 11.4 g
Vitamin C: 78%
It also has anti-inflammatory properties thanks to the enzyme bromelain. Bromelain may be useful for treating arthritis, strains, and other injuries.
10. Peaches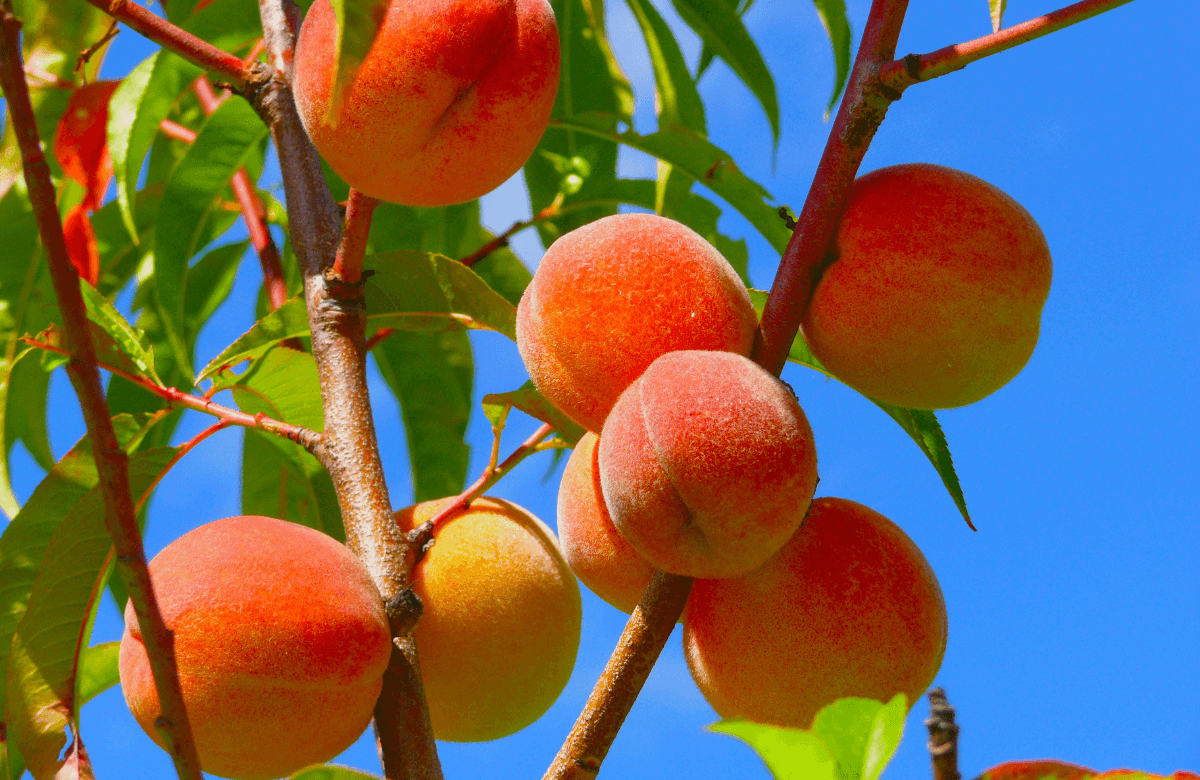 Stone fruits, like peaches, are delicious foods perfect for a fruit smoothie or a standalone snack. Stone fruits are seasonal, with a low GI and calorie content. They're great food for weight loss, as they're rich in vitamins C and A.
One small peach (130-gram) contains some of the following:
Calories: 51 kcal
Carbohydrates: 12.4 g
Protein: 1.2 g
Fat: 0.3 g
Fiber: 1.9 g
Vitamin A: 2%
Vitamin C: 11%
Some research has linked peaches, plums, and nectarines with anti-obesity effects. The bioactive compounds and antioxidants work together to minimize "bad" cholesterol, obesity, and inflammation.
You can enjoy peaches as a standalone snack or add them to desserts, breakfast meals, or salads.
11. Pears
Pears are a favorite fruit to many for their delicious flavor, low-calorie content, and high levels of vitamins. Some studies have shown the particular phytonutrients in apples and pears may help improve insulin sensitivity and reduce the risk of diabetes.
One medium-sized pear (178-gram) provides the following:
Calories: 101 kcal
Carbohydrates: 27 g
Protein: 0.6g g
Fat: 0.3 g
Fiber: 5.5 g
Vitamin C: 13%
Because pears have a high dietary fiber content, they can provide you with a feeling of fullness, which is helpful for healthy weight loss efforts. High-fiber diets may also aid in digestion and reduce the risk of heart disease or other chronic diseases.
12. Grapes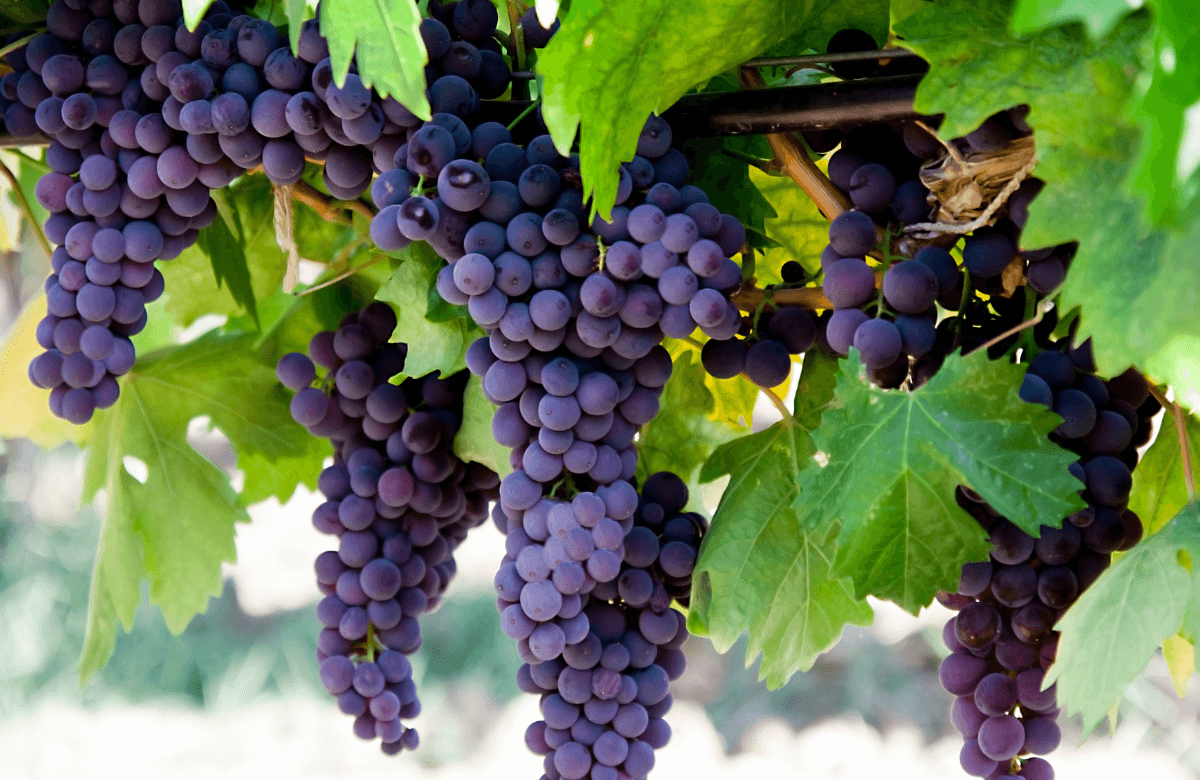 Green, red, purple—there are a wide variety of grapes that are tasty, juicy, and healthy. Grapes can fit into most weight loss plans, as they are low in calories and high in antioxidants.
One cup of grapes (92-gram) provides the following:
Calories: 62 kcal
Carbohydrates: 16 g
Protein: 0.6 g
Fat: 0.3 g
Vitamin C: 4%
Vitamin K: 11%
Grapes have antioxidant properties thanks to the high amounts of phytonutrients, like resveratrol, found in the skins of red grapes. Resveratrol may benefit heart health, lowering the chance of high cholesterol, blood pressure, and blood clots.
How to Incorporate Fruit Into Your Diet
Now that you know some of the best fresh fruits for weight loss, how can you incorporate them into your diet and adjust your food intake? Here are some tips to get you started on the right foot.
Aim for 4–5 Servings of Fruit per Day
The American Heart Association (AHA) recommends roughly 4–5 servings of fruit per day.
This equals roughly 400 grams per day or five servings of 80-gram portions. Eighty grams is equivalent to the size of a tennis ball, with a medium apple containing approximately 180 grams. If you're fruits by the cup, like berries, one serving is roughly one cup.
Eating five servings of fruit each day may provide benefits like the following:
13% lower risk of death from any cause
12% lower risk of death from heart disease or stroke
10% lower risk of death from cancer
Eat Fruit at Breakfast
One of the easiest ways to incorporate more fruit into your diet is to enjoy a serving or two at breakfast. This provides you with a kick start to your day of essential vitamins and nutrients.
You can add fruit—like berries and citrus—to everyday breakfast meals like yogurt or oatmeal.
Or, you can enjoy serving-size fruits, like apples, bananas, and oranges, as a standalone item. You can add these on the side of your morning eggs or bacon as a way to easily incorporate more servings into your diet.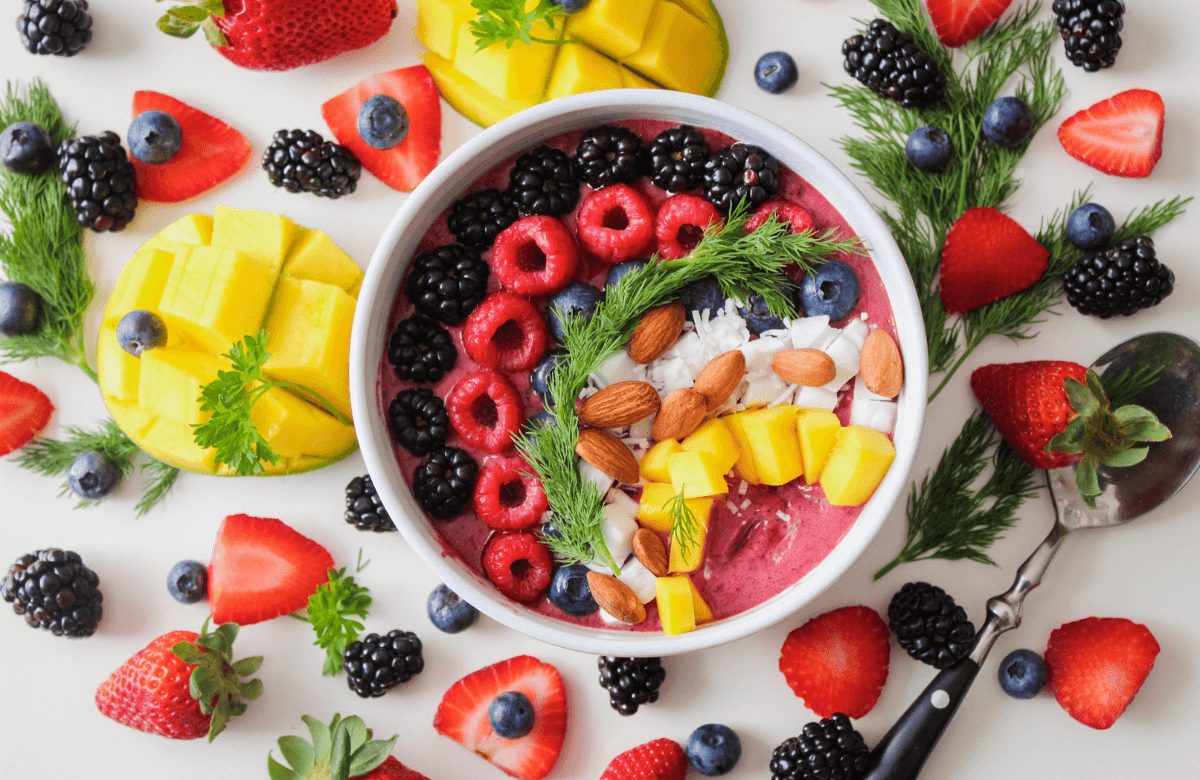 Use Fruit as a Pre-Gym Snack
Eating fruit as a pre-gym snack is another fantastic solution for increasing your intake. You can enjoy a banana, apple, orange, or pear while you're commuting to the gym. This will provide you with high-quality carbohydrates and energy to tackle your gym session.
Make Smoothies
If you want to up your fruit game in one go, try making fruit smoothies at home. Smoothies are a great way to enjoy multiple servings of fruit in one meal.
You can use berries, citrus, apples, peaches, and bananas to make a sweet beverage that has health benefits. Smoothies are another way you can add protein powder, supplements, or other calorie-dense foods, like peanut butter and milk. 
Enjoy Fruit for Dessert
Yes, you can enjoy fruit for dessert!
Try a bowl of fruit instead of ice cream, cake, cookies, or other sweet treats for a post-dinner snack. Options like mangos, strawberries, kiwis, pineapple, and melons can hit the spot when you're craving something sweet.
Not only will this help you get all of your daily servings, but it will be a low-calorie alternative. This can help you lose additional weight while helping you stay full and providing you with essential nutrients.
Frequently Asked Questions (FAQ)
Can I Eat Fruit Every Day and Lose Weight?
Yes, most people can eat fruit every day and lose weight. The daily recommended guidelines are 4–5 servings of fruit per day. Many studies have linked higher fruit consumption with lower weight, blood pressure, cholesterol levels, and blood sugar. 
What Fruit Burns the Most Fat?
If you're looking for the healthiest fruit, it might be grapefruit. Several studies have found that higher grapefruit consumption has been linked to reduced body fat, waist size, and blood pressure levels. That said, other options like berries, kiwis, and oranges can help you lose pounds. 
Can I Eat Any Fruit for Weight Loss?
Most fruits will help you lose weight, but it's best to avoid or limit dried fruits. Dried fruits are high in sugar and calories, which can be counterproductive for weight loss. Some individuals avoid higher-calorie fruits, like bananas and avocados, but this will come down to personal preference.