If you're looking for a high-intensity, full-body workout, training on a rowing machine is your best bet. It's a terrific way to enhance cardiovascular health, build muscle, and shed pounds. However, did you know that wearing the appropriate shoes can enhance your training even further?
Wearing regular running shoes, on the other hand, can lead to discomfort, poor form, or even cause your foot to fully slip out mid-row because of their air pockets and extra padding. And, who wants that? To help you increase comfort and workout efficiency, we have compiled a list of the top three best shoes for rowing machine enthusiasts that will not only improve your posture but will also help you get a more efficient rowing stroke.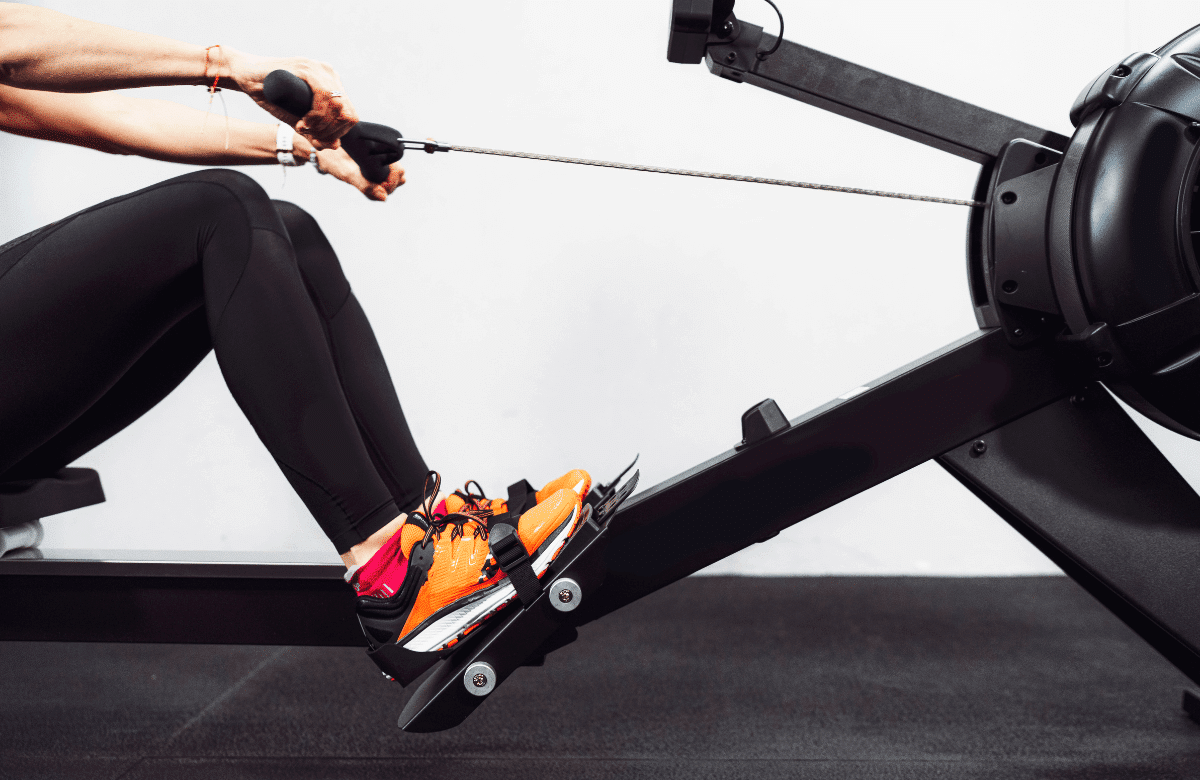 In A Hurry? Here's Our Best Picks
Product's name

Best Overall


Reebok Men's Nano X2 Cross Trainer, White/Vector Blue, 10

Best Budget Option


Converse Unisex Chuck Taylor All Star Low Top Optical White...

Best Splurge


APL: Athletic Propulsion Labs Women's Techloom Tracer...
Final Thought
Reebok Nano X2 is the ideal shoe option for crossfit and rowing enthusiasts who want to get the most out of their rowing experience.
Converse Chuck Taylors might be the ideal rowing shoe alternative for folks looking for a solid sneaker option that won't break the bank.
APL Techloom tracer are the best buy for trendsetters who like wearing fashionable shoes even when performing their regular rowing machine workout.
Gender
Unisex
Unisex
Unisex
Color
White/Neon Blue/Neon Cherry
Over 15 different colors
A variety of colors
Material
Flexweave, TPU, nylon
Rubber, Ortholite, Canvas 
Rubber sole, textured technical knit
Sizes
2, 2.5, 3, 3.5
3-13 in men and 5-15 in women 
7 to 15
Price
$$
$
$$$
Learn more
See at Amazon
See at Amazon
See at Amazon
How Am I Qualified to Write About These Products?
As an experienced indoor rower, familiar with the importance and need of wearing the best shoes for rowing, I've been purchasing and testing different pairs ever since I first entered the gym many years ago. All those pleasant and unpleasant experiences, as well as combing through blogs and reading internet reviews from customers, have guided my decision-making as I was putting together this review.
Who Is This Guide For?
If you're an eager indoor rower who wants to get the most out of their rowing training sessions and looks for extra foot protection and efficient stroke, we're here to help. There are many good reasons why you should forget about your favorite running shoes and switch to a good rowing pair instead. These strength training and cardio essentials are ideal for casual rowers who:
want to achieve proper foot placement
want to avoid heel drop
want to acquire a better angle
want to increase ankle mobility and strength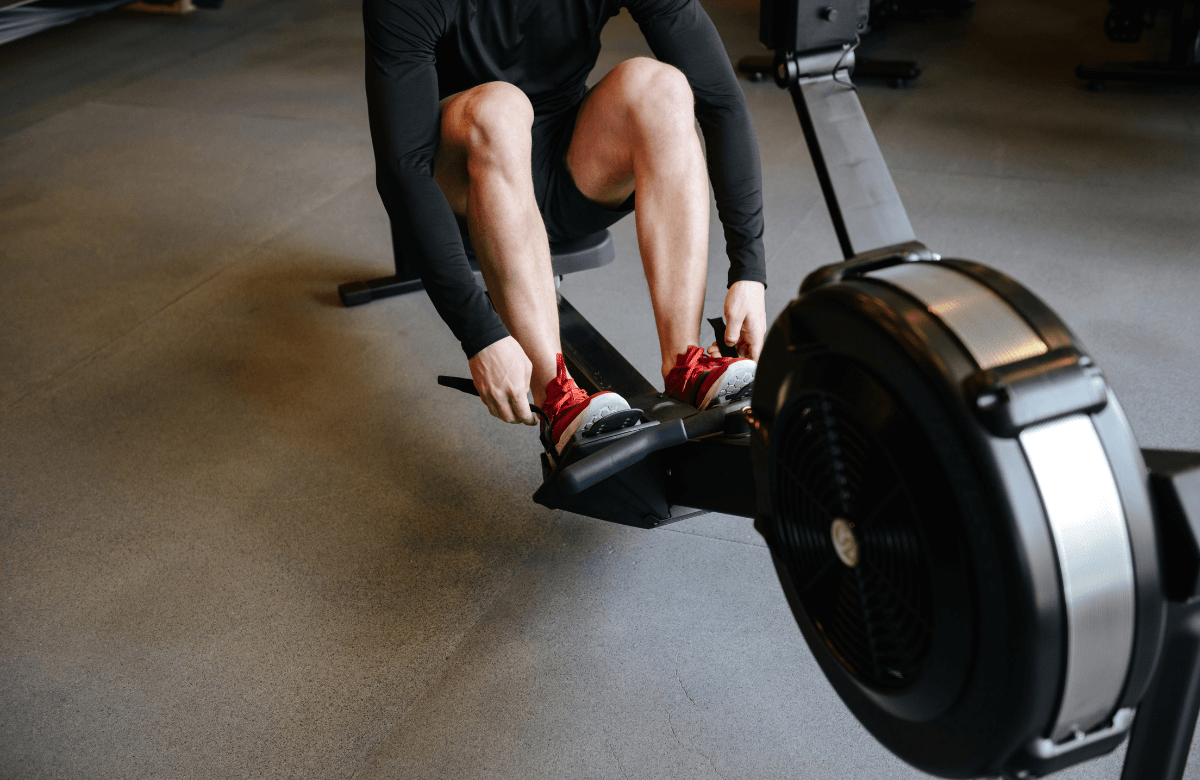 How We Picked the Best Products?
To make sure I have made the right selection of the best rowing shoes, I consulted respected sources that offer trustworthy recommendations from professionals in the fitness sector. I also read posts from other users on popular platforms like Reddit and Quora. To make sure I have the correct pricing range for each model, I also checked the retail costs for each pair on Amazon and the websites of the brands.
Best Rower for Beginner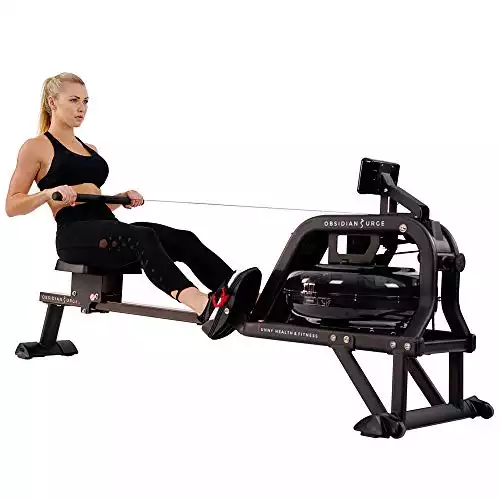 Therefore, combining my experience and the feedback of other users who use rowing shoes on a regular basis, I have narrowed down the choices to the top three shoes for rowing. Here are our top picks.
How We Compared Each Product
In the paragraphs below, I will talk in detail about the pros and cons, as well as the specific features of the best shoes for rowing available on the market. We evaluated each product's construction materials, level of breathability, comfort, flexibility, types of soles, as well as the sizes, colors, and retail prices available.
The Best Shoes for Rowing Machine
Primarily designed for Crossfit style workout, the Reebok Nano X2 has proved to be a great shoe for rowing machines too. They have an excellent design and provide a wonderful balance of comfort and functionality. Packed with a ton of features and upgrades, the Reebok Nano X2 is a fantastic, all-around premium exercise shoe option.
The Floatride foam in the sole unit provides lightweight, robust, and extremely responsive cushioning. Whereas the sturdy rubber outsole gives excellent traction on surfaces like asphalt, wood, concrete, and gym floors. Thanks to its wide, flat base, you will have no issues with slipping and sliding while wearing these types of shoes.
The tongue is wide and stays well underneath the long wide flat laces. The laces are securely kept down, and the foot is sealed in by rubber-reinforced eyelets attached to an overlay of the Reebok vector logo. The shoe's utilitarian, attractive upper and gripping sole makes it comfortable and appealing. The Reebok Nano X2 performs well in most tests and has a good overall quality.
Pros
Excellent breathability
A minimal outsole drop
Anatomical toe-box
Minimalist design
Key Specs
| | |
| --- | --- |
| Gender | Unisex |
| Color | White/Neon Blue/Neon Cherry |
| Material | Flexweave, TPU, nylon |
| Sizes | 2, 2.5, 3, 3.5 |
| Price | $135 |
Who It's Best For
Reebok Nano X2 is the ideal shoe option for crossfit and rowing enthusiasts who want to get the most out of their rowing experience. They are also a terrific option for people who seek functional, stylish, and durable shoes with a wide, stable base, responsive foam, and lightweight and breathable fabrics.
You might be surprised to learn that Converse Chuck Taylor All-Stars low-top sneakers made the list, but they are surprisingly good rowing shoes. They have a thin, flat sole that enables a comfortable rowing stance and conforms to the curve of the foot naturally. For people with wide feet, the small canvas uppers may be unpleasant because they aren't quite as airy as some other types.
Chuck Taylor's major drawback is the lack of breathability, given the fact that these aren't athletic shoes. Due to the bending needed for rowing, they are also susceptible to wearing out quickly. Still, a pair of Converse Chuck Taylors is a terrific option given the cost and the rower-friendly silhouette.
They are a low-top, flat, flexible, lightweight flat sole option with no cushion—which is wonderful. Buy a pair of these adorable little shoes and watch your split disappear. Thank us later!
Pros
Flat, thin soles for better footing 
Protective toe cap 
Narrow width for a secure, 
Budget-friendly
Cons
Not very breathable 
Not slip-resistant 
Not so durable
Key Specs
| | |
| --- | --- |
| Gender | Unisex |
| Sizes | 3-13 in men and 5-15 in women |
| Security type | Laces |
| Materials | Rubber, Ortholite, Canvas |
| Price | $60 |
Who It's Best For
Converse Chuck Taylors might be the ideal rowing shoe alternative for folks looking for a solid sneaker option that won't break the bank. They are also great for those who prefer low-top, flat-sole, and toe-cap shoes for greater ankle mobility, pedal traction, and foot protection.
A quick look through Instagram or TikTok will undoubtedly reveal tons of famous people and influencers sporting APLs. The brand's most popular training shoe is the APL TechLoom Tracer, which has flat soles, a breathable covering, and a padded heel collar that make them exceptionally comfortable shoes for your rowing workout.
Pros
Generally a good performer 
Flexible construction Pricey
Pretty explosive midsole
Nice-feeling materials
Breathable upper
Pretty supportive
Quite stylish
Key Specs
| | |
| --- | --- |
| Gender | Unisex |
| Size | 7 to 15 |
| Color | A variety of colors |
| Price | $250 |
Who It's Best For
APL Techloom tracer are the best buy for trendsetters who like wearing fashionable shoes even when performing their regular rowing machine workout. Another thing, even though we've named them the best splurge rowing shoe, they're also great for color lovers because they come in far more colors than any other shoe on this list.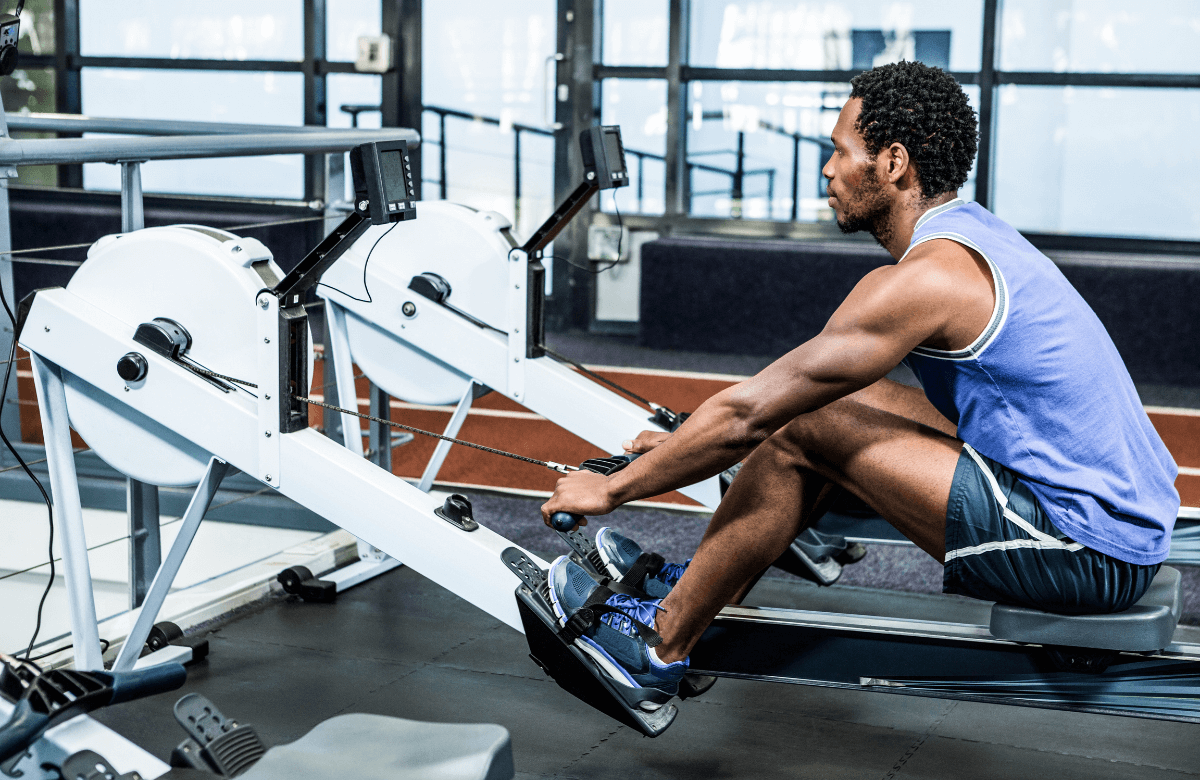 The Buying Guide
For an ultimate full-body workout and the best results, your next rowing shoes need to be flat, stiff, and thin. Additionally, they must fit perfectly in terms of breadth, length, and size. Here is a list of the features to consider while choosing your next pair.
Arch Heel and Support
The heel arch and support are crucial for keeping good mechanical action. Otherwise, you are prone to experience arch pain if your arches are not correctly supported.
Fit
Your favorite rowing shoe should come with the utmost comfort and snug fit. A loose shoe increases the likelihood that it will slip while you are working out, which can be harmful. Also, you must select the appropriate shoe size. Your feet will fit more comfortably in high-quality shoes. So, don't compromise quality for a lower price. Rowing is a demanding sport and wearing a sturdy, premium, and breathable shoe will offer you the support and assurance you need to perform at your peak.
Comfort and Form
Your foot placement is crucial for maintaining proper form, as poor foot position can result in poor form. Moreover, your back may experience additional strain, making the exercise painful. Naturally, comfort involves more than just your feet' position. To avoid blisters from excessive sweat and friction, your rowing-style shoes should ideally be flexible and breathable enough to allow you to move freely during your stroke.
Power and Efficiency
Acquiring proper foot placement and form is crucial for maximizing power and achieving an efficient stroke. The force of your stroke might be impacted by wearing the incorrect shoes. Large, soft-soled running shoes might lower the amount of force you generate during your drive, thus decreasing their effectiveness.
It should also come as no surprise that the longer you exercise, the more loss of power you may accumulate, diminishing the overall advantages of your workout and making you tired more quickly. Wearing a shoe with a hard sole is advised to help combat the loss of power and thus efficiency because good rowing footwear facilitates a more effective transmission of power from the legs.
In other words, regular shoes for running may work if you're a casual exerciser, but if you want to maximize the result then you should definitely get a pair of shoes that are proven to be good for rowing.
Type of Shoes
In recent years, minimalist shoes have grown in popularity. The right pair of minimalist shoes should be all about greater support, a better grip, and maximum injury protection.
Best Rower for Beginner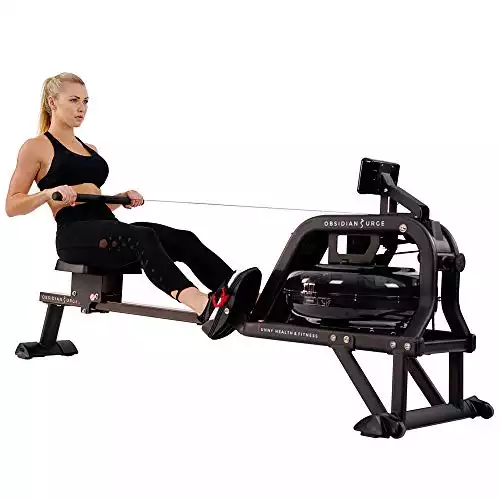 Shoes made specifically for sports, on the other hand, have a unique purpose. But it's less likely that you'll come across footwear made specifically for rowing. There is no drop between the heel and toe of a flat-sole shoe. These are perfect for rowing since they let you grab the footrests more firmly. For instance, skateboarding shoes come with flat bottoms which makes them a valuable rowing shoe option to consider.
Barefoot rowing comes with blisters and abrasions, so barefoot-style shoes bring you as close to being barefoot as is practical. Shoe fingers, water shoes or socks as well as yoga socks are all suitable for barefoot rowing.
Frequently Asked Questions
Do you need to wear shoes when rowing?
It's up to you whether you will utilize a rowing machine with or without shoes. If you feel comfortable being barefoot while rowing then go for it. But, keep in mind that it might cause your feet to slide around due to sweat slipping.
On the other hand, by providing some padding and enhancing grip, shoes can reduce blistering, abrasions, and perspiration slippage.
What kind of shoes should I wear for rowing?
Taking into account the fact that rowing is not the same as running because it has less of an impact on the feet and ankle joints, you should definitely consider rowing-friendly shoes. Additionally, you want to feel with your entire foot "the push" of the footrest/pedal as you drive through with your legs. So, too much cushioning can make your stroke less effective.Because of this, rowing shoes should have thin, flat soles and the least amount of cushioning between the footpad and the ground.
This, in turn, boosts productivity and helps you establish proper form. In terms of material, they should be constructed  of lightweight and breathable fabrics allowing your feet to breathe while performing even the most demanding type of exercises.