Internet sensation Bradley Martyn has made quite a name for himself. He's taken the health and fitness world by storm, both with his impressive body stats and with his entrepreneurial spirit. He's made his fortune with these mediums, but how did he do it? Let's take a look at who this man is and how he's changing the fitness realm.
Who Is Bradley Martyn?
With over 3 million YouTube subscribers and more than 400 million Instagram followers, American social media star Bradley Martyn is an impressive specimen. Not only is he a frontrunner in the world of bodybuilding influencing; he's also an entrepreneur.
Martyn has participated in numerous bodybuilding competitions, including five different championships. He placed within the top 10 of all 5 competitions, earning two 1st place trophies and one 2nd place trophy.
Martyn is the creator and owner of an athletic apparel brand, co-founder of a supplement company, the CEO of California-based gym Zoo Culture, and has amassed a large following of people who subscribe to his personalized fitness program.
As such, he's become a powerhouse in the fitness industry.
Our Top Pick
Transparent Labs Creatine HMB
Based on our testing, this is the best creatine for most people. It has the perfect dosage of creatine monohydrate per serving, which has been proven to increase muscle mass.
Pros:
Promote strength and muscle gains

Tested for purity and safety

Free from artificial colors
See on Amazon
See on Transparent Labs
What Is Bradley Martyn Known For?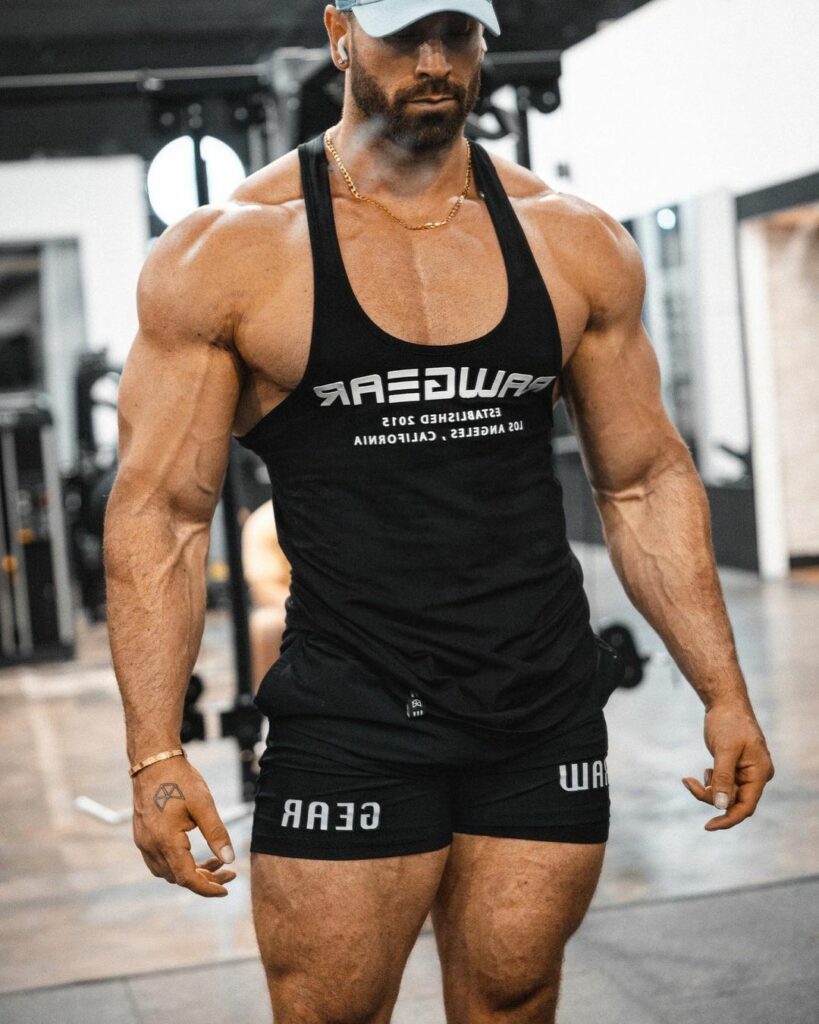 After creating his YouTube channel in 2014, Martyn's fitness-related videos exploded in popularity, making him a social media sensation.
His impeccable physique and bulging muscles drew fitness people from around the globe to watch his impressive feats of strength. Like deadlifting 375 pounds on a hoverboard or jumping out of waist-deep water onto the edge of a pool with apparent ease.
As his following has grown, Bradley Martyn has evolved from a personal trainer to the owner of Rawgear, Zoo Culture, and Origin Supps. Each of these startups appropriately supports his online presence and fitness interests.
Beyond the muscles, Bradley Martyn opens up to his followers in inspirational videos about overcoming the adversity of his childhood and deconstructing ideas about his lack of self-worth that he formed at the young age of seven after his father died by suicide. His story is one of inspiration, grit, and unfathomable strength.
Bradley Martyn's Physical Stats
Bradley Martyn is 34 (May 22, 1989). His height is a staggering 6'3 and his weight is 245 pounds. His chest muscles measure in at a whopping 49", while his arm muscles are 20" and his waist is 34".
What Is Bradley Martyn's Net Worth?
If you're impressed by Bradley Martyn's body measurements, just wait until you see his entrepreneurial successes.
Most sources report that Martyn's net worth is $2 million as of 2023. However, some report that his net worth is closer to $4 million. It will be interesting to see where his income goes when we reach 2024.
Is Bradley Martyn a Millionaire?
Yes, Bradley Martyn would be classified as a millionaire. To be considered a millionaire, one's net worth must be one million or more.
While Martyn's net worth may be in the millions, he only pays himself a salary of roughly $0.3 million annually–-bringing in money not only from his YouTube channel but also from multiple startups. It's a comfortable income, to say the least.
How Bradley Martyn Invests His Money
A millionaire doesn't easily become so without a little investment. Much of his net worth earnings come from the way he invests his money.
Aside from Martyn's popular video channel, much of his time is spent on his startup companies, including BMfit, the workout apparel line Rawgear, and the supplement company Origin Supps.
Companies He's Started
BMfit–Bradley Martyn's personal training program BMfit costs $9.95 a month and includes Martyn's knowledge of training techniques, workout programs, meal plans, videos, and a weekly newsletter.
Origin Supps–Formulated by Bradley Martyn and his team after years of experience—these supplements are what Martyn himself takes.
Zoo Culture–The "it" workout place for fitness influencers, Zoo Culture is a Los Angeles-based gym with an aesthetically pleasing design of black and red. It features a plethora of top-of-the-line weight-lifting machines to choose from.
Rawgear–A workout clothing apparel brand that's against mass production and takes pride in its unique and quality products and design.
Our Top Pick
Transparent Labs Creatine HMB
Based on our testing, this is the best creatine for most people. It has the perfect dosage of creatine monohydrate per serving, which has been proven to increase muscle mass.
Pros:
Promote strength and muscle gains

Tested for purity and safety

Free from artificial colors
See on Amazon
See on Transparent Labs
Real Estate Investing
Martyn owns both a luxury apartment in LA, California, and a swanky house in a prestigious neighborhood. His reasoning for purchasing a new home in 2019 was to have a place where employees could easily collaborate under one roof.
Luxury Vehicle Collection
As of 2023, Martyn owns the following luxury cars: Lamborghini Huracan, Rolls Royce Cullinan, Rolls Royce Phantom, Rolls Royce Wraith, Mercedes G-Wagon, Chevrolet Camaro ZL1, Ford F-150 Raptor, and Audi R8.
Although this collection is something to be proud of, Martyn says he believes his vehicles shouldn't be the mark of his success. Rather he's more proud of the motivational videos that resonate with his audience where he talks about life and growing confidence.
About Bradley Martyn's Gym, The Zoo Health Club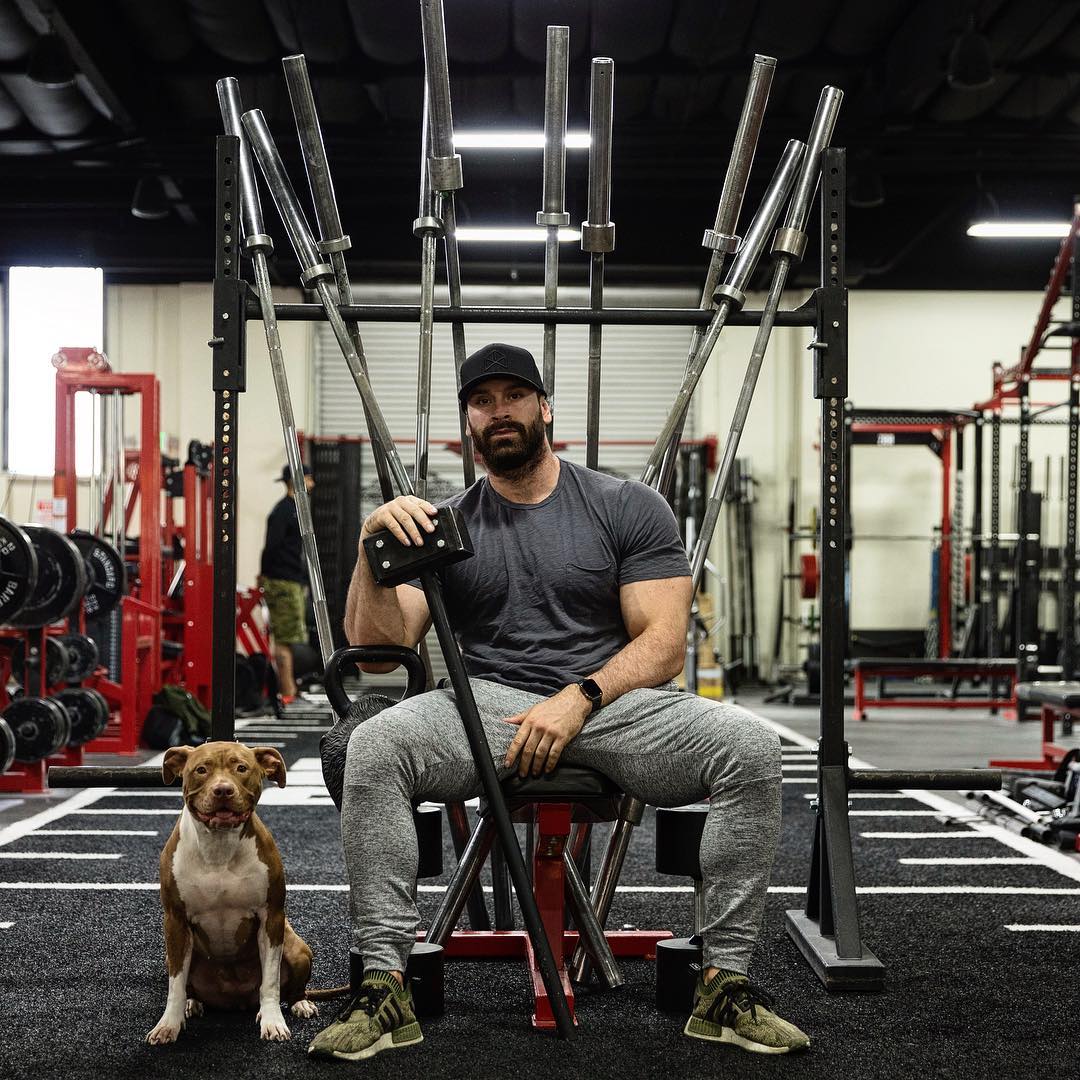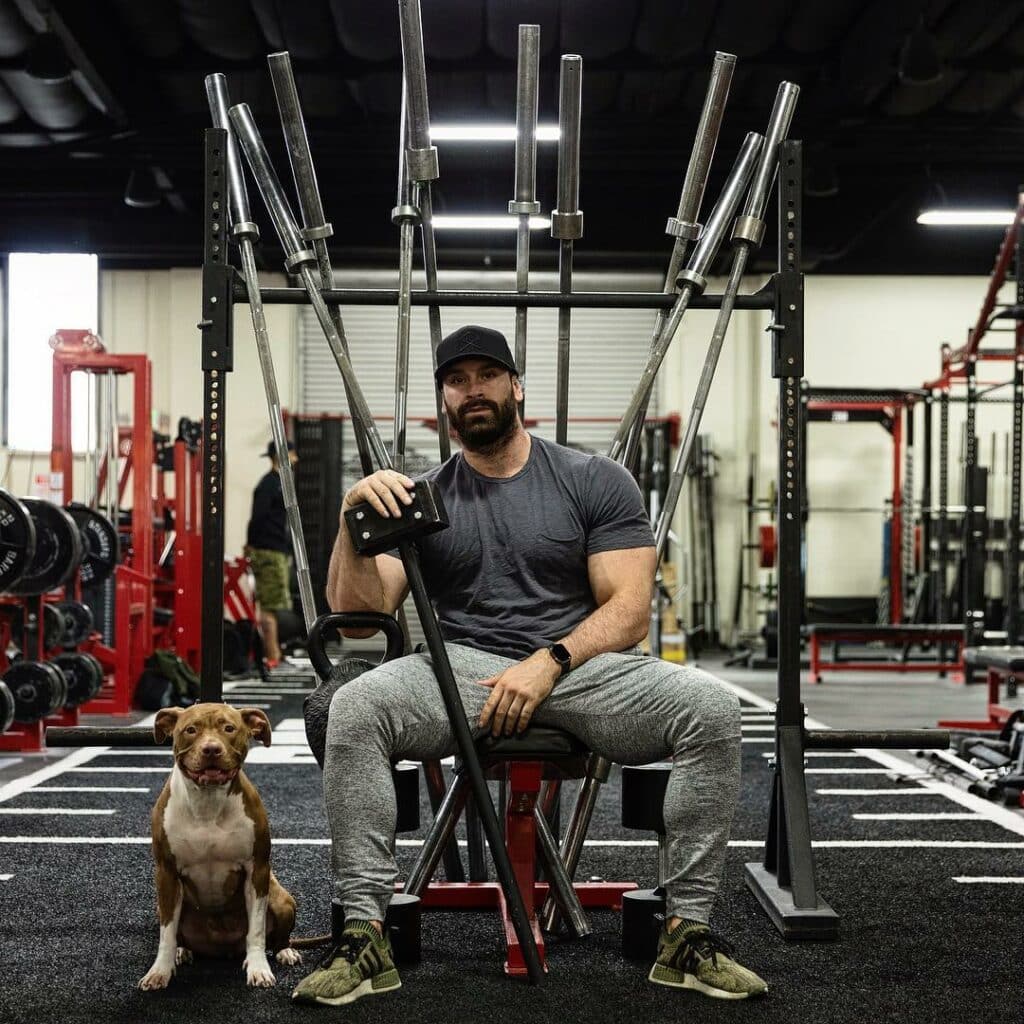 Martyn created the first The Zoo Culture gym in Encino, CA. It has since expanded to multiple locations across the U.S., including locations in Colorado, Florida, Texas, Georgia, Louisiana, Montana, New Hampshire, New Jersey, Oregon, New York, Connecticut, Pennsylvania, and South Carolina.
The home page of The Zoo Health Club's main website reads the following:
"Our mission is simple: break the mold of traditional health clubs and create a gym experience like no other."
Martyn says that aside from having a place to shoot YouTube videos and work out with other fitness influencers, he wanted The Zoo to be unique. He envisioned it to be a place where, no matter where a person was in their fitness journey or what their goals were, they could work to achieve them. They could make individual goals and collaborate in a group of real people, learning from each other's strengths.
Along with offering a 24-hour gym with personalized training experiences, The Zoo also features its own culture. In fact, Martyn has branded it as The Zoo Culture, and he has his own social media platform to support it.
Those who want to get in on the magic of The Zoo Culture can also franchise their own gyms in various locations. This makes it not only a great structure for a health club but also for a business.
Inspirational and Business-Minded Quotes from Mr. Martyn
You don't develop the kind of following Martyn has without developing some words of wisdom. Let's take a look at some things he's said to inspire the entrepreneur in you.
"Ultimately, in the end, I would like to give back in ways that can make a real difference in the world. I would love to get to a point, when I retire from my personal ambitions, that I can dedicate myself entirely to charities and other things that truly help people. I have always thought that would be the best final chapter to my story."
"No matter the obstacle you go through in your life, there is one thing you can be sure of…it is designed to make you better."
"I think pressure is part of the thing that makes us who we are."
Bradley Martin's Typical Workout Routine and Diet
Bradley Martyn follows a standard resistance training exercise routine where he focuses on a different muscle group each day. He also gives himself two rest days. Here's what a typical training schedule might look like for him.
Monday-Chest
-Barbell Bench Press 4 sets of 12 reps
–Incline Dumbbell 4 sets of 12 reps 
-Machine Chest 4X12
-Weighted Dips 4 sets of 12-15 reps
-Weighted Push-Ups 4 sets of 12 reps
Tuesday-Back
-Wide Grip Lat Pull Downs 4 sets of 10-15 reps
–Dumbbell Rows 4 sets of 10-12 reps
-Bent Over Barbell Rows 4 sets of 15-20 reps
-Strict Pull-Ups 4 sets of 12-15 reps
Wednesday-Shoulders
-Seated Dumbbell Press 5 sets of 10-15 reps
-Straight Bar Front Raises 5 sets of 10-15 reps
–Dumbbell Lateral Raises 5 sets of 10-15 reps
-Cable Face Pulls 5 sets of 15-20 reps
Barbell Shrugs 5 sets of 10-15 reps
Thursday-Legs
-Barbell Squats 5 sets of 8-10 reps
-Front Back Lunge 5 sets of 10-12 reps
–Leg Extensions 5 sets of 12-15 reps
-Dumbbell Lunges 5 sets of 12-15 reps
Friday-Arms
-Close-Grip Barbell Bench Press 4 sets of 8-10 reps
-Dumbbell Curls 4 sets AMRAP (until failure)
-Seated Cable Curls 4 sets of 10-12 reps
-Seated Overhead Tricep Extensions 5 sets of 10-12 reps
-Strict Standing Barbell Curls 5 sets of 8-10 reps
-Tricep Press 5 sets of 10 reps
What Bradley Martyn Eats:
Eating the same foods every day can become boring, so Martyn likes to switch up his protein and veggies every week to stay motivated. So while he might customize his meals as he pleases, a typical day for Bradley Martyn might look like this:
Breakfast:
-Salmon
-Eggs
-Whole Wheat Toast
Lunch:
-Bison Burger
-Flat Steak
Dinner:
-Fish
-Quinoa
-Green Salad
While Martyn says that eating healthy most of the time is obtainable, he also shows us that he's human with his collection of sugary cereals in his pantry that he calls "the essentials." He believes that an occasional cheat meal helps us stay sane.
FAQs
Got other questions about Mr. Martyn Bradley and his impressive fitness background and entrepreneurship? Let's see if we can answer some of them.
What Is Bradley Martyn's Max Bench Weight?
Martyn has bench pressed 405 pounds for 5 reps, so it's estimated that he can bench 455 pounds for a single rep. This means that he can bench about 1.62 times his body weight.
Who Is Bradley Martyn's Co-Host Jess?
Jess Jacobsen is a quick-witted female co-host featured on some of Bradley Martyn's podcast episodes of Rawtalk. She's a social media influencer with 999.8 thousand followers on Instagram and 64 thousand followers on TikTok.
Her edgy sense of humor and big opinions make for good back-and-forth banter between Martyn and Jacobsen.
Does Bradley Martyn Have a Girlfriend?
On May 14, 2023, Bradley Martyn made an Instagram post with his arm draped around a woman with the caption, "Most beautiful woman in the world." It was his mom.
While rumors circulated about Bradley Martyn dating fellow The Zoo gym-goer and fitness influencer Sara Saffari, they were debunked when Martyn invited Saffari on his podcast, Rawtalk.
To the public eye, it appears that he's currently single, despite the abundance of women he bench presses in YouTube videos. 
What Happened to Bradley Martyn's Hair?
If you can tear your eyes away from Bradley Martyn's goliath muscles, you may have noticed that he's nearly always sporting a hat. In a video entitled My Biggest Insecurity, (Yes, even, NCP Championship winners have insecurities.) Martyn mentions that he realized around the age of 23 that his hairline was receding.
In 2020 Bradley Martyn posted a video where a doctor administered platelet-rich plasma (PRP) injections into Bradley Martyn's scalp to help stimulate hair growth. It's unclear whether the PRP was successful or if Martyn was the recipient of a hair transplant, but in following videos, it appears that Bradley Martyn had more hair growing in…although he still wears a hat most of the time.
Does Bradley Martyn Use Steroids?
Because of Bradley Martyn's vast muscles, there's a lot of speculation across social media platforms that he does, in fact, use steroids.
In a TikTok clip posted in March of 2023, Martyn says that for the past year, he has been natural, or "natty," meaning steroid free. We should also note that he passed all drug testing when he entered the amateur bodybuilding competition, the NPC in 2011.
How Did Bradley Martyn Get So Big?
Bradley Martyn's dedication to bodybuilding first began when he was only 15 years old, thus giving him nearly two decades of experience. He's a big believer in supplement support, so much so that he's developed his own supplement company, Origin Supps. He also eats a diet high in protein to bulk up post-workout.