Since rowing is such a good workout (whether you're on the lake or sitting at a machine), it's easy to draw inspiration from the sport. Having a few motivational quotes on your wall yields a great tool to push yourself to achieve your goals.
Let's take a look at some of the best rowing quotes we could find to help inspire your next workout.
Why Should You Collect Rowing Quotes?
What's the point of collecting quotes about rowing? Well, having quotes on your wall, mirror, or desk can help you get fired up for your next workout. Whether you're prepping for a race or simply trying to reach a goal on the row machines at the gym, you'll be glad you took the time to collect these quotes.
This article has a collection of quotes that are motivational, designed for teamwork, and directly from the famous. We even threw in a few that are comedic, and you could memorize a couple of one-liners to share with your team or workout crew.
Rowing quotes can influence not only your life but also the lives of those around you. Why not start collecting a few today?
Best Rower for Beginner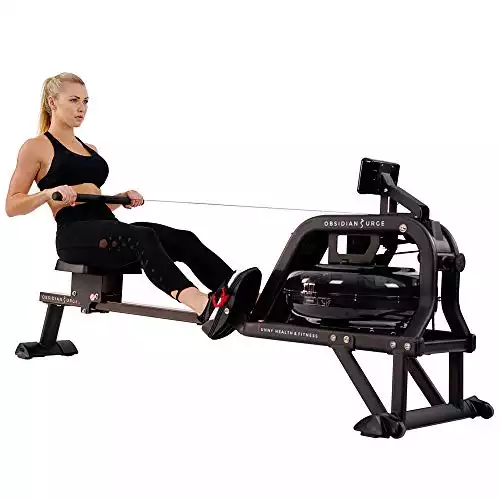 Motivational Rowing Quotes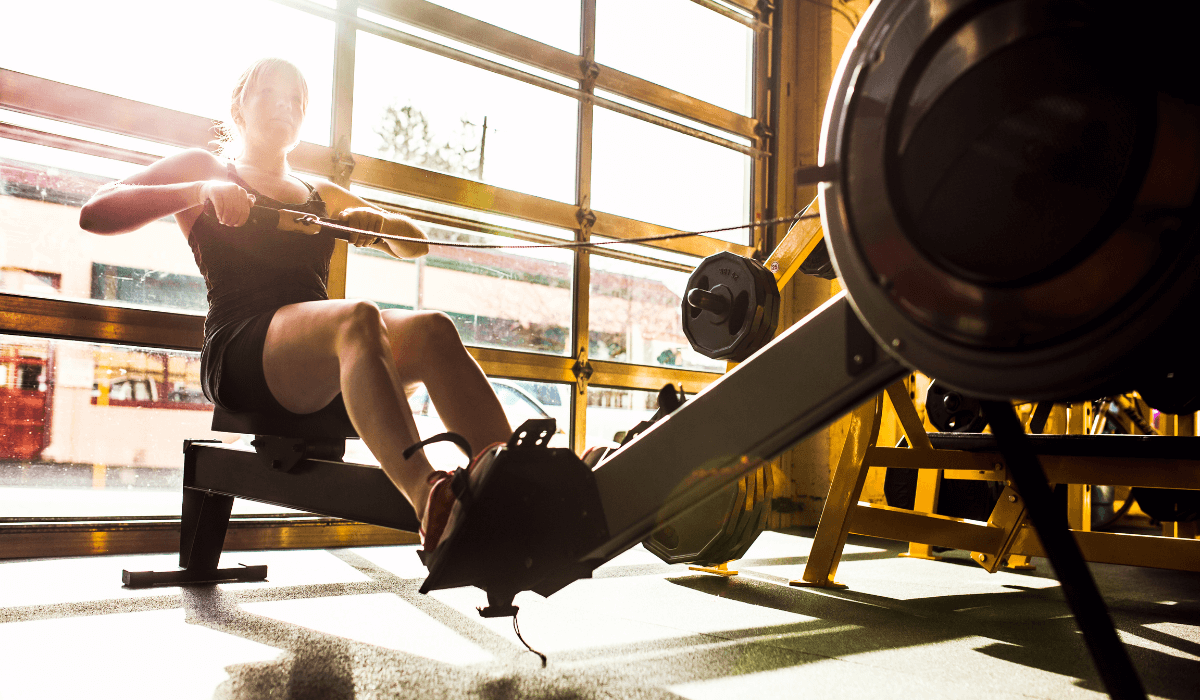 When you need to dig deep and find that inner strength, some motivational words can get the job done. We've got several quotes that will help you find endurance, ease anxiety, and identify your potential.
When you're having a rough workout day, take a few minutes to read these motivational quotes and see how it lifts your spirits!
1. Push Through It
"Nobody ever took time out in a boat race. There's no place to stop and get a satisfying drink of water or a lungful of cool, invigorating air. You just keep your eyes glued on the red, perspiring neck of the fellow ahead of you and row until they tell you it's over…Neighbor, it's no game for a softy."
–Royal Brougham
2. Lost Yourself in the Power of the Row
"And so in time, the rowboat and I became one and the same–like the archer and his bow or the artist and his paint. What I learned wasn't mastery over the elements; it was mastery over myself, which is what conquest is ultimately all about."
― Richard Bode
3. Be a Winner
"When your legs scream stop and your lungs are bursting, that's when it starts. That's the hurt locker. Winners love it there." –Chris McCormack
4. Be the Master of Your Fate
"If you are the only one who's rowing in the boat, you have no right to complain about which way you are heading!"
― Mehmet Murat ildan
5. Let Momentum Carry Your Ambition
"I have never heard anyone profess indifference to a boat race. Why should you row a boat race? Why endure long months of pain in preparation of a fierce half hour, or even six minutes, that will leave you all but dead? Does anyone ask the question? Is there anyone who would not go through all its costs, and more, for the moment when anguish breaks into triumph – or even for the glory of having nobly lost? Is life less than a boat race? If a man will give all the blood in his body to win the one, will he not spend all the might of his soul to prevail in the other?"
― Oliver Wendell Holmes Jr.
Rowing Quotes from Instagram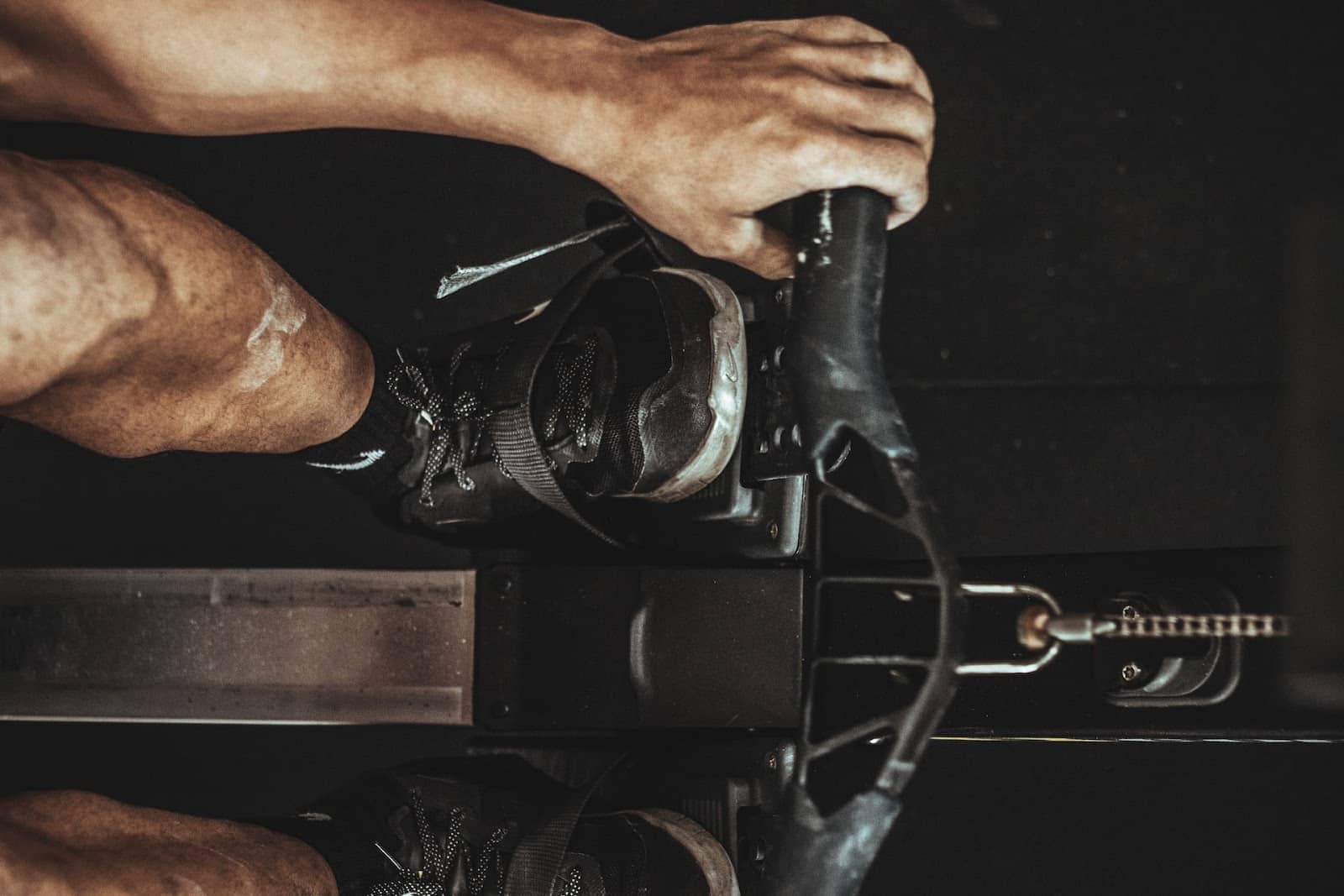 This article wouldn't be complete without a few quotes from Instagram. Real athletes often post motivational sayings and quotes to inspire their followers. We can take notes from a rowing athlete, rowing coach, or even those who use the rowing machine religiously.
Here are a few sayings we felt needed to be on our list of rowing quotes today.
6. Row with Your Heart
"When you feel like you can no longer row with your legs, start rowing with your heart."
–from @rowing_quotes_164597
7. Believe in Being the Best
"You don't try to win a race all in one stroke–you try to win it by being just a little bit faster, one stroke at a time, over lots and lots and lots of strokes. Once you truly believe that being your best and your team being their best will get you to the top of the podium, you begin to trust that focusing on making the little gains–finding a quicker catch, going a fraction of a split faster from one week to the next on the same workout–is helping you become that 'best.'"
–Esther Lofgren from @coxswainresources
8. Rowing Is a Funny Thing
"Rowing is a funny thing. It's not just a sport. It's an outlet for pain through pain. It's a teacher of discipline and determination. It takes you to your breaking point and teaches you to bend rather than snap. It marries grace and power. It makes you strong. It gives you family. It's your psychologist and your second home. On occasion, it's been known to save someone from themselves. Yes. Rowing is a funny thing."
–from @roweracademy
Rowing Quotes by Famous People
Celebrity rowing fans are everywhere, and they've expressed a few thoughts that we wanted to share in our article today. Whether you're a fan of rowing on water or the rowing machine, check out what these celebrities have to say about rowing as a sport and life lesson. Check out these famous rowing quotes below.
Best Rower for Beginner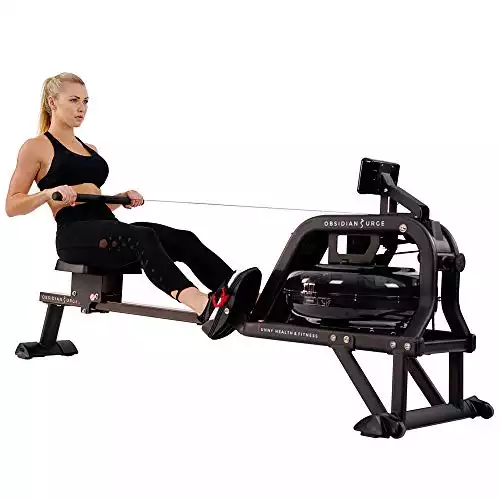 9. Row to Be Healthy and Fit
"The rowing machine–I think if you add in some chestwork, some push-ups. That's everything you need to keep fit. Healthy. Strong."
–Hugh Jackman
10. See the Competition Clearly
"There's nothing like winning a rowing race. You're facing backward, so you're looking at the people you're beating. There's something very intense about that."
–Hugh Laurie
11. Take the Harder Road for Greater Benefit
"I suppose it sounds archaic, but I cannot help thinking that people with motor boats miss a great deal. If they would only keep to rowboats or canoes, and use oar or paddle themselves, they would get infinitely more benefit… But I rarely took exercise merely as exercise. Primarily I took it because I liked it…"
–Theodore Roosevelt
Rowing Quote One Liners
Need some inspirational rowing quotes to share with others on the fly? Check out these easy-to-memorize one-liners.
12. Be Enthusiastic and Resiliant
"A good shell has to have life and resiliency to get in harmony with the swing of the crew."
― Daniel James Brown, The Boys in the Boat: Nine Americans and Their Epic Quest for Gold at the 1936 Berlin Olympics
13. Push Yourself
"In order to win you have to do something that the boat next to you isn't willing to do." –Anonymous
14. Celebrate Progress
"In rowing, we face backwards in order to see how far we have come instead of how far we have left to go."
–Unknown
Rowing Quotes to Inspire Teamwork (Coxswain)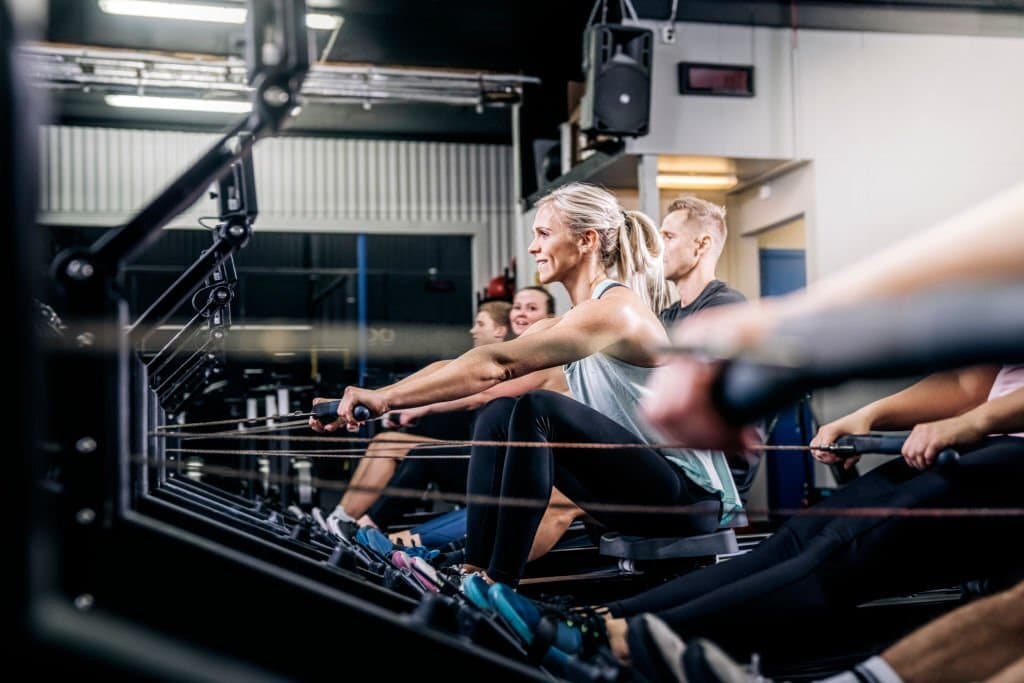 Whether you're a rowing coach or an everyday leader looking to inspire your team, there are many, many lessons to learn from rowing as a sport. Rowing boats is only possible with an adequate coxswain and a group of rowers willing to do their part. See if any of these quotes can help you succeed in your workouts or life.
16. There Is No "I" in Team
"No member of a crew is praised for the rugged individuality of his rowing."
–Ralph Waldo Emerson
17. Row Together or Go Backwards
"A boat doesn't go forward if each one is rowing their own way."
–Swahili Proverb
18. Work Hard and Don't Rock the Boat
"Only the guy who isn't rowing has time to rock the boat."
–Jean-Paul Sartre
Humorous Rowing Quotes
Rowing isn't always about winning medals or developing a deep sense of satisfaction at succeeding at a sport. Sometimes, it's just about amusement. We've got a few funny rowing quotes to help lighten the mood.
19. The Irony of Rowing
"Rowing is the only sport you win by sitting on your butt going backwards."
–from @mildura_rowingclub
20. This Ain't No Gentle Stream!
"Whoever wrote 'row row row your boat gently down the stream' sure as hell never sculled with us."
–Unknown
21. Crew Is a Funny Thing
"Crew is like crack. It interferes with your sleep. It destroys your body. It introduces you to totally weird people. It's expensive. It takes you away from the real world and into a fantasy land. You start doing it way too much, as you build up a tolerance. You can't stop. You love it, but you know that you shouldn't. You stick with it because you have this bizarre idea that life would just not be the same without it."
–Anonymous
Miscellaneous Rowing Quotes for Today's Challenges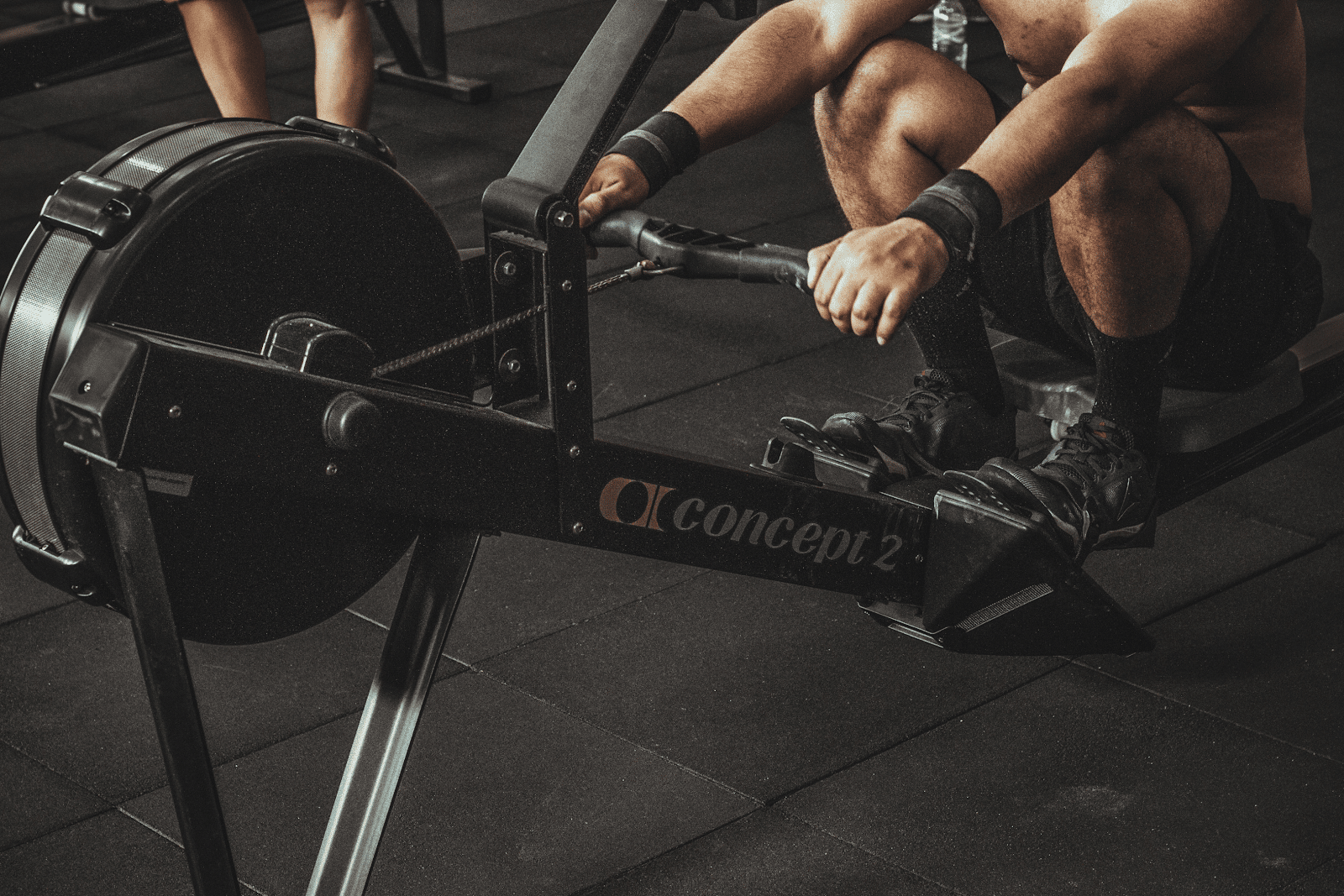 Let's finish this list of rowing quotes with a few quotes
22. Tackling Pain Head on Makes You Stronger
"Rowing, particularly sculling, inflicts on the individual in every race a level of pain associated with few other sports. There was certainly pain in football during a head-on collision, pain in other sports on the occasion of a serious injury. That was more the threat of pain; in rowing there was the absolute guarantee of it every time."
–David Halbertstam
23. Take the Leap to Greatness
"Rowers…can do it all, and they can do it well. Joining the rowing team will be the greatest decision you will ever make, if you choose to accept the harsh realities of the sport. By doing so, you will understand the incalculable value of an indomitable spirit – and you will learn, above all, that your achievements in life are limited only by the magnitude of your drive to achieve them." – Amy Yao
24. Ultimate Success Requires Sustained Obsession
"If anyone here is secretly dreaming of making the Olympics, I can tell you exactly how to do it, two words: Sustained Obsession. The obsession isn't so hard. But keeping it sustained is a tough nut to crack. A heart-felt enemy can go a long way to sustaining your obsession. Love your enemy."
– Brad Alan Lewis
25. Feel the Excitement of the Challenge
"Few experiences can match the heady pleasure of trailing one's hand gently through the cool smoothness of water, of feeling the surging movement, the gentle increase of pressure and caress between the fingers with each pull of the oars."
― Norman Thelwell
How Will You Use These Epic Rowing Quotes?
Rowers have a special kind of dedication that we can all learn from, and many of these quotes demonstrate that. Whether you're an avid rower or just someone who can appreciate the beauty of the sport, these quotes can inspire and motivate you to greatness.