Are you tired of seeing overpriced, underperforming fitness equipment constantly being promoted on your feed? Do you want to get a full-body workout without splurging a small fortune on a seemingly-useless piece of equipment?
Well then, you should definitely give elliptical training a shot with the Schwinn 411 machine. Not only does it offer customizable interval training at a fraction of the cost, but it also provides a comfortable and easy-to-control workout experience. But how exactly does it stand out from the rest of the competition? Check out our Schwinn 411 elliptical review to find out.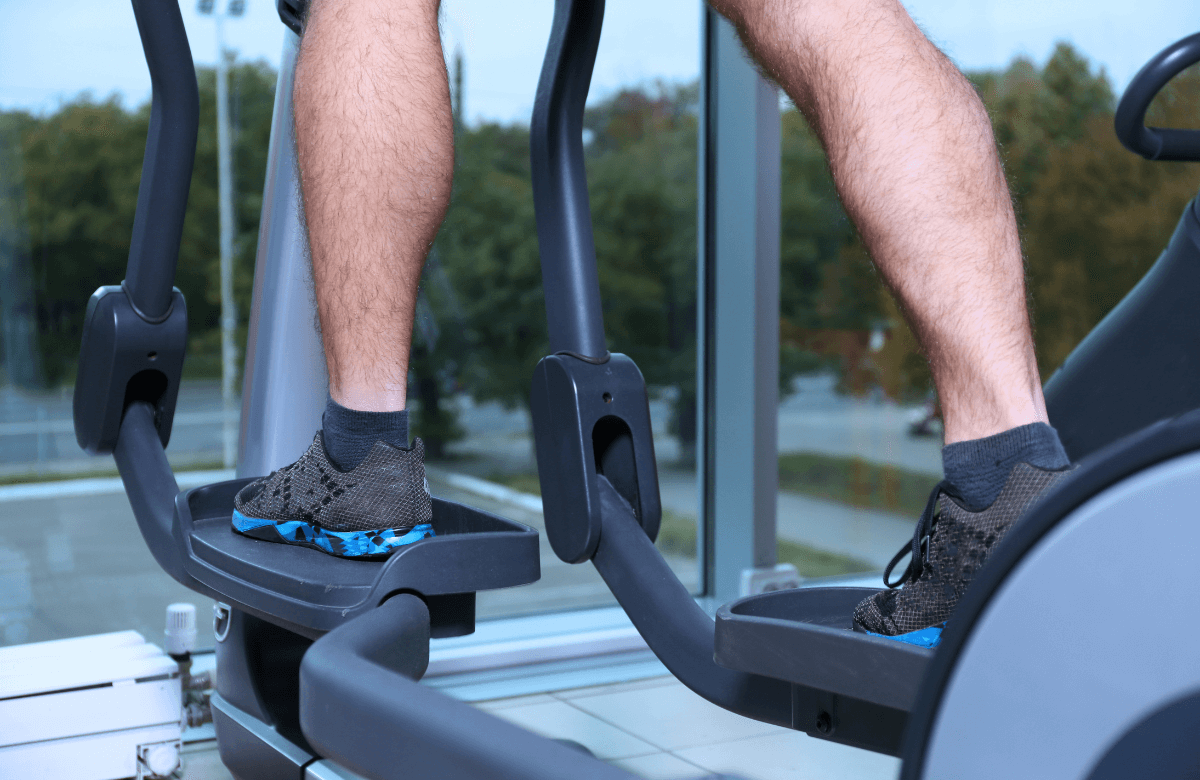 In A Hurry? Here's Our Best Picks
Product's name

Great Compact Elliptical For Home Use


SCHWINN Fitness 411 Compact Elliptical Machine
Final Thought
Best for users who want a compact, easy-to-store elliptical with adjustable resistance levels, goal tracking, and Bluetooth connectivity for data tracking.
Machine Size
53.8"D x 24"W x 62.5"H
Levels of Resistance
16 levels of resistance
Type of Resistance
Magnetic
Maximum User Weight Capacity
300 lbs
Price
$
Learn more
See at Amazon
Why You Should Trust Us
With members of different backgrounds and varying fitness levels, Boxlife's diverse team of experts has extensive knowledge and experience with training, nutrition, and overall health. We've tested, compared, and reviewed hundreds of exercise machines in both our home set-ups and in the gym, with Schwinn's 411 elliptical no exception.
We strive to provide honest, unbiased reviews so that our readers can take full advantage of the equipment that's available to them. We also understand the financial investment and time commitment that comes with purchasing home fitness equipment.
This is why we're dedicated to researching and providing detailed insights into the products we review. Not only do they have to be affordable, but they must also provide a safe, comfortable, and effective workout space for our readers.
Sunny Health & Fitness Magnetic Elliptical
Based on our testing, this is the best budget Elliptical for beginners. For less than 475$, it has most essential features that you've come to expect. It's compact and sturdy, frankly it offers great value for money. It's also backed with an 3 years warranty.
Who Is This Guide For?
Anyone who wants a decent workout in the comfort of their own space, without getting a full-blown home gym, should consider the Schwinn 411. Not everyone has the available funds or extra space for several pieces of equipment, so this elliptical can provide a good way to get your heart rate up and maintain your fitness level. If you invest in a machine that binds together resistance and motion, you inevitably get an effective workout within a small area.
You don't need extensive experience with cardio equipment or knowledge of interval training to get started either. Ellipticals in general are quite easy to get the hang of, with user-friendly features that make up what is essentially an entry-level machine – with customizable intensity levels to follow your progress. Once you get a good rhythm going, you'll be able to track your latest results and achievements right on the console.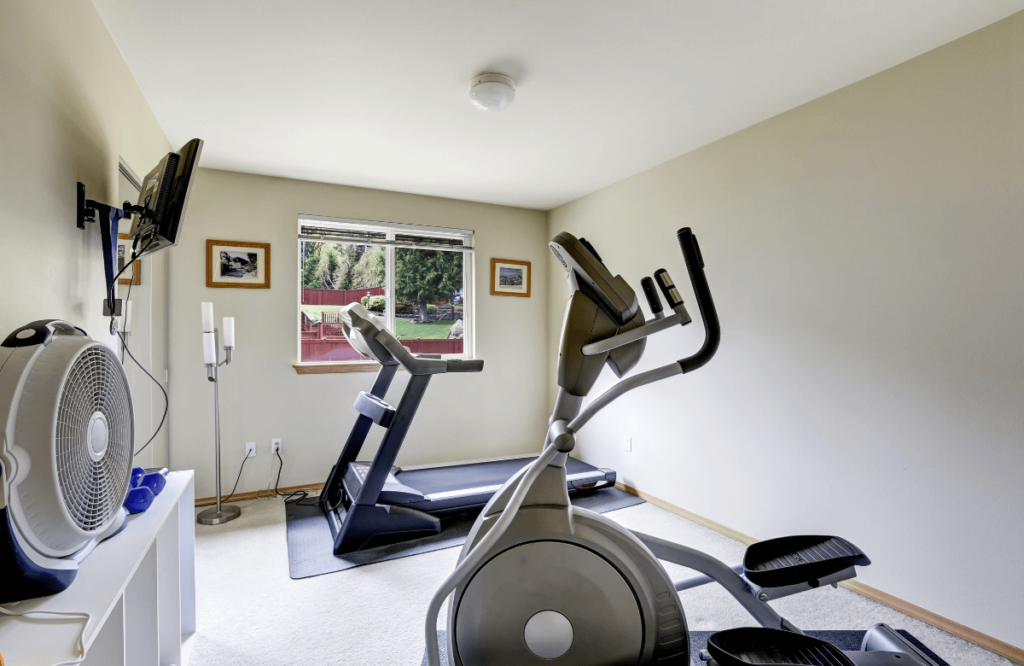 How We Graded the Product
Once we had sifted through discussion threads on Reddit and Quora, as well as dissected user reviews on Amazon, Rogue Fitness, and Titan, we were able to compile a list of the things that truly make this product stand out from the rest of the competition. We narrowed it down to some of the most common denominators across the board, including:
Construction quality – There's a lot of emphasis on sturdiness and reliability, as well as how much the equipment can withstand intense and long-term use. Even cheaper models have to satisfy certain criteria regarding their build quality and how well they suit the needs of their users.
Adequate stride length – This is often determined by the user's height and comfort preferences, but manufacturers usually advertise their machines with a set stride length. It's measured as the distance between two adjacent foot pedals, with an adjustable range often being the preferable option due to its added versatility.
Comfortable design – We looked into cushioning, contour, and overall ergonomic qualities of the Schwinn 411's design to come up with a score. While there's no one-size-fits-all solution, there are certain aspects that can be adapted to suit whichever user is training.
Extra features – The console display that's plastered front and center on the machine has to be intuitive, comprehensive, and glitch-free. Its responsiveness is a key factor in our grading process, as well as the availability of features like heart-rate monitoring, distance, and calorie tracking.
Price Range – Few things can determine whether a product is worth its price or not like the market competition. We took into consideration what other companies offer in terms of design features and general build quality, with a keen eye for affordability.
When both customer reviews and our own testing were completed, we were able to get a full picture of the machine's capabilities. As such, we compressed its main specifications and features into our detailed Schwinn 411 elliptical review, with some aspects proving to be more decisive than others.
Overall, the device makes good use of its magnetic resistance system, with larger stride lengths than other budget models and a much smoother motion than comparable electronics. It's a great choice for those who have limited space or funds, but still want to keep their cardiovascular system in check. Its slightly lighter flywheel has enough power to propel it, while the digital display is surprisingly intuitive and comprehensive.
Pros
A solid combination of both stationary and moving handlebars
Wireless heart rate monitoring and Bluetooth connectivity
Adjustable magnetic resistance and 16 levels of intensity
Straightforward and quick assembly
Cons
No additional incline functions
Resistance may feel a bit too strong even at the lowest level
Key Specs
| | |
| --- | --- |
| Machine Size | 53.8″D x 24″W x 62.5″H |
| Levels of Resistance | 16 |
| Type of Resistance | Magnetic |
| Stride Length | 18" |
| Maximum User Weight Capacity | 300 lbs |
Why It's Great
The steel frame is robust and wide enough to make the Schwinn 411 a reliable and durable machine. Though not as well-built as commercial ones, it still stands firmly on its ground and has a decent range of motion. The adjustable levelers on both the front and back stabilizer bars are quite sturdy for its price range and can be used to compensate for uneven surfaces.
Another amazing feature is the slightly larger stride length than other affordable elliptical machines, allowing users to really take advantage of its motion. The handlebars can be both static and fixed, depending on the desired exercise. The former can be quite useful for beginners who are just getting used to the elliptical trainer routine, while the latter can be used for more intense and interactive workouts in the long run.
At first glance, the 5.5" LCD console seems to be at a base level, with a minimalistic design and no flashy features. However, when you take a closer look, you'll find it to be quite comprehensive and user-friendly, with Bluetooth connectivity and wireless heart rate monitors for real-time metrics and tracking. It also has a generous selection of 13 built-in workout programs, with 16 levels of magnetic resistance to choose from.
And if you need any additional storage up top, you can make use of the handy media shelf that's located right above the console. It can hold your tablet or phone while you exercise, with decent access to all the controls. Similarly, the water bottle holder down below can provide some much-needed hydration to quench your thirst during those long sessions.
The Buying Guide
Even if you want to base all your elliptical workouts on the Schwinn 411, there are a few aspects you should consider first before making any hasty decisions. Sure, the device itself seems to offer great value for its affordable price point, but that doesn't mean it's an automatic fit for all.
Assembly and Maintenance
If you choose to put the device together yourself, you'll need to have a good look at both the instructions and the tools provided to avoid any potential hiccups. This is especially true if you're unfamiliar with assembling fitness machines, as some of the parts may be a bit tricky to install correctly. The average built time for this particular model is about an hour under the right conditions.
On the other hand, you can always hire a local assembly service and have them do all the hard work for you. This is often a more convenient and much safer option since it saves you the hassle of dealing with any technical difficulties. Be mindful, though, as you'll likely need to cover any additional costs and charges.
Design and Workout Requirements
While most cardio machines of this kind are quite versatile and have numerous resistance levels, they're not all calibrated in the same way. The Schwinn 411, for example, is designed to provide a challenging and moderate workout that can be scaled up or down based on user preference. But even the lowest setting can sometimes feel a bit hard to handle at first, especially if you're not used to it.
And while it does have a relatively small footprint, the overall design is slightly bulky and non-foldable which can take up a lot of floor space in your home gym. On the bright side, it does have built-in transport wheels that make it easier to move or reposition the device around your house. If you're not particularly bothered by these minor inconveniences, then the Schwinn 411 is definitely worth your consideration.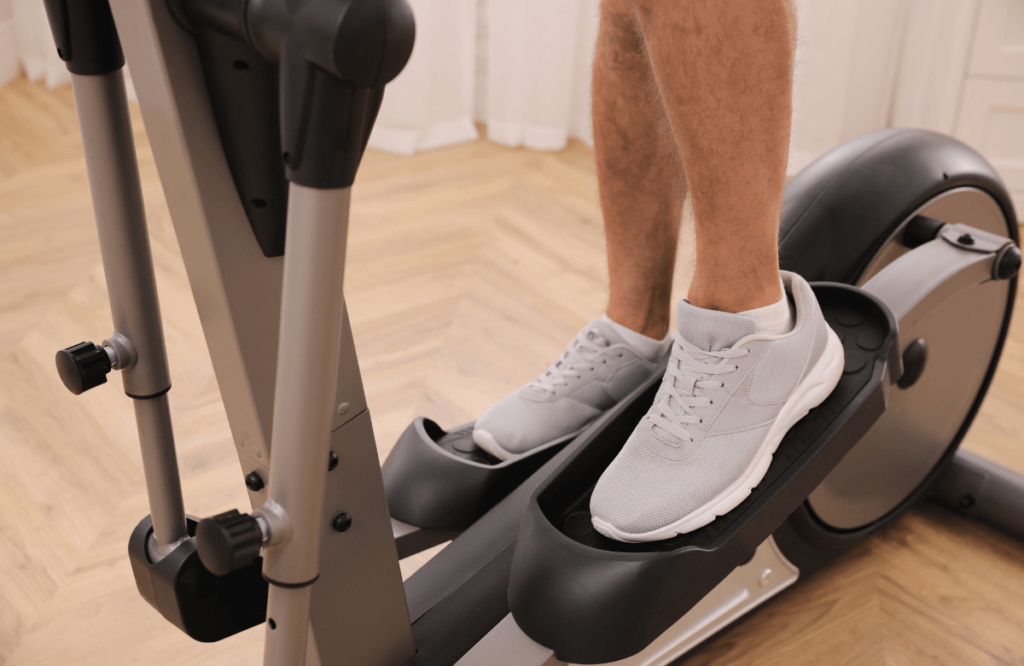 Weight and Height Specifications
The max user weight limit is quite generous at 300 pounds, with a minimum user height of 4'6" and a maximum user height of 6'2". This makes it suitable for the majority of users regardless of their size or fitness level. It's a good rule of thumb to stay well within these parameters to ensure safety and efficiency when performing your workouts.
But even with these sizable dimensions, the overall unit weight comes in at a mere 100 lbs – which is certainly quite impressive for an elliptical machine of this kind and caliber. Of course, this does mean that it gets a bit shaky when used by heavier individuals or during more intense and interactive workouts, but nothing too drastic or unbearable.
Service and Warranty
It doesn't matter if your machine is an affordable entry-level model or a high-end option – the manufacturer's service and warranty policy are certainly worth looking into. In the case of Schwinn fitness machines, this typically includes a 10-year frame warranty, which covers any damages caused by normal wear and tear or extended use.
The company also offers 2-year parts and a 1-year electronics warranty on the Schwinn 411. This means any defective or malfunctioning parts can be replaced by their customer service team free of charge within the first two years of purchase, while the electronics warranty covers any electrical faults for the first year.
Finally, the 90-day labor policy ensures that any assembly or repair work carried out by authorized Schwinn personnel will be covered in full during the first three months of ownership. This is a standard feature and one that should give you some leeway to make sure that the machine is in good working order.
These numbers are quite acceptable and should give you a good indication of the overall quality and longevity of the Schwinn 411 elliptical machine. Even with its lower price tag, you likely won't have to worry about regular maintenance or costly repairs in the near future.
Is Schwinn a good elliptical machine brand?
Considering its price bracket and feature set, the Schwinn 411 offers solid functionality and reliable build quality that can easily compete with more expensive models. It has all the basic components you'd expect from an elliptical machine and a few extra perks to boot. While it may lack an advanced feature or two, its overall performance is more than satisfactory.
Is Schwinn 411 magnetic?
Yes, the Schwinn 411 comes with a magnetic resistance system that allows you to switch between different intensity levels quickly and easily. It has a somewhat lighter flywheel than other machines of its kind, but that shouldn't impede your workout progress or cause any inconveniences in the long run. Plus, the pre-programmed settings can make the entire experience much more enjoyable.
How much does the Schwinn 411 elliptical weigh?
The total unit weight of the Schwinn 411 elliptical is approximately 100 lbs. It has a reliable and sturdy steel frame that supports up to 300 pounds of user weight, with dedicated stabilizers to ensure a smooth, balanced ride. The overall design is quite compact as well, offering plenty of comfort and convenience for everyday users.