Do you feel like your current strength training regimen needs a bit of a refresh? Are the results you're getting not as satisfying as you'd like? Sure, there's no denying the lasting effects a normal treadmill has on our bodies, but what if there was a way to take your workout routine to the next level?
Enter the treadmill with decline features. This machine mimics different running surface terrains, giving you an even more intense training session and a highly efficient workout that helps you work your muscles from head to toe.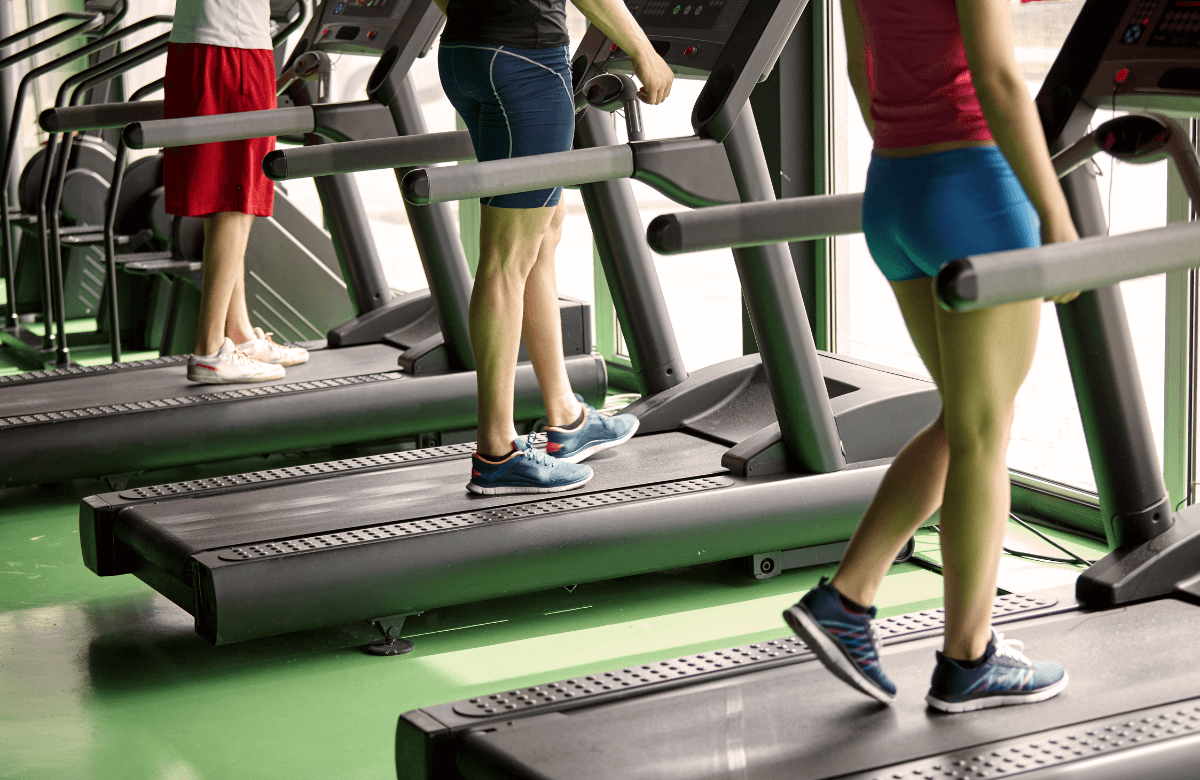 In A Hurry? Here's Our Best Picks
| Product Image | Product Name | Primary Rating / Primary Button |
| --- | --- | --- |
| | | |
| | | |
| | | |
| | | |
Why You Should Trust Us
There's nothing more frustrating than constantly switching through tabs and looking at seemingly the same machines, but never really feeling like you've found the one. Sometimes, you don't even know what to look for or how to go about it. Each member of the BoxLife team has been in that situation at least once in their life, and we understand how overwhelming it can all be.
We all come from different starting points and fitness levels, but through years of practice and research, we've learned the true value of an excellent workout. We've tested and reviewed multiple pieces of equipment, both in our home gyms and in commercial ones, focusing on user experience and product quality.
Who Is This Guide For?
Basically, anyone who wants to take their strength training program into their own hands and invest in a single piece of equipment that offers multiple exercises. The decline treadmill is perfect for those who want to work on their endurance, muscle strength, and overall cardiovascular health.
Sunny Health & Fitness Electric Treadmill
Based on our testing, this is the best budget treadmill for beginners. For less than 400$, it has most essential features that you've come to expect, it's small and sturdy, frankly it offers great value for money. It's also backed with an 8 years warranty.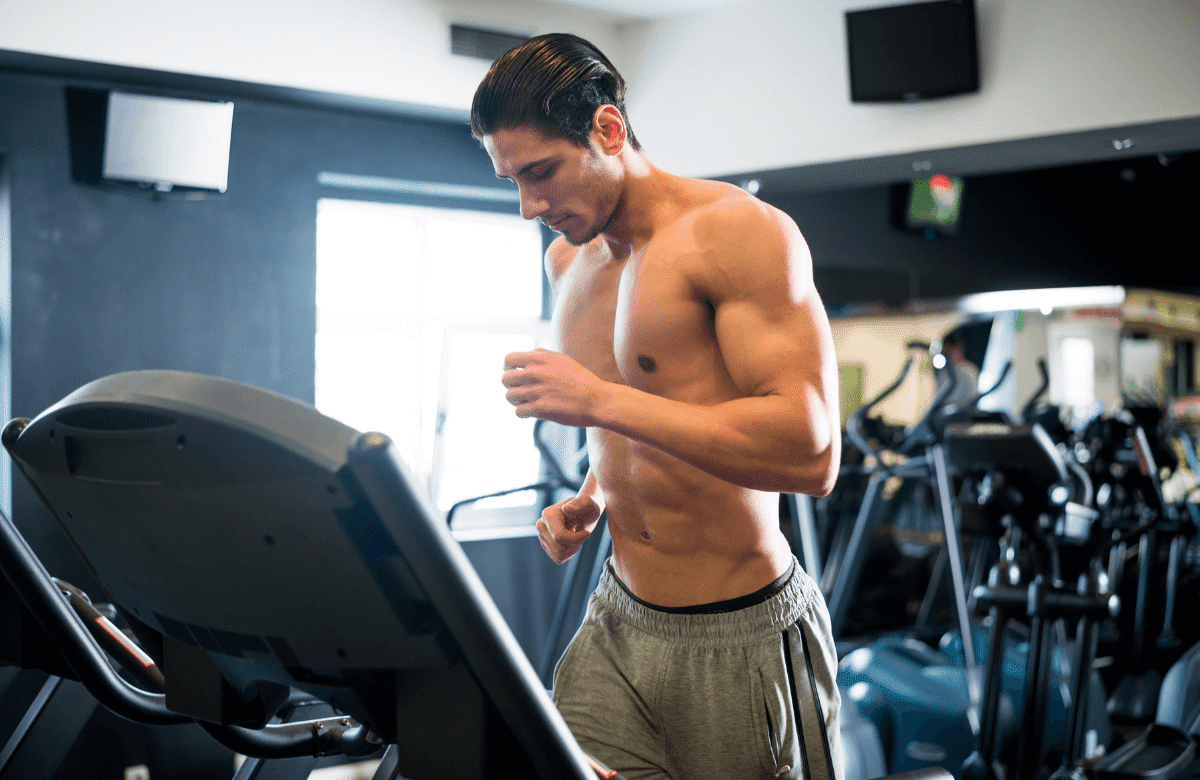 How We Picked the Best Products
We're well aware that there's a wide range of options and a limited number of BoxLife team members, so we had to make sure that our selection was a good representation of the entire market. This is why we turned to the holy grail of the internet – we looked at customer feedback and discussion threads across Reddit and Quora, where people are more than happy to share their experiences with different products.
We also delved deep into user reviews across general consumer websites such as Amazon, Titan, and Rogue Fitness, with a focus on user experience and product quality. We compared these findings with our own tests and research, ultimately selecting our top picks.
How We Graded Each Product
To fully evaluate each product, we looked at a specific grading system that encompasses the most vital aspects regarding user experience, product quality, and overall value. Some models excel in a certain category, while others may have more of a balanced score.
Incline and Decline Controls – These two inextricably linked features are the backbones of the overall experience. We looked at how intuitive and efficient the decline and incline settings are, as well as any preset programs available to enhance the workout. Some options have automatically-adjustable features, while others require manual input.
Motor Power – This includes the motor's power output and torque, which determine how well the machine can cope with different intensity levels and the corresponding resistance. In general, the higher the number, the better the performance, but sometimes even low-power models offer surprisingly good results.
Control Panel – Proper and detailed feedback on the central console is a major bonus for both intense workouts and more relaxed ones. Features like an LCD screen, side buttons, built-in speakers, and specialized monitoring software can all contribute to a better overall experience.
Price Range – We're all guilty of assuming that more expensive models are automatically better, and while this statement often rings true, we also had to take into account the actual performance versus price ratio. Not only can you get a great machine for less money, but also a higher-priced model with disappointing performance results.
The Products
When we'd gone through all the factors at play, we singled out four products that stood out for their overall performance and value. While they're all top-tier in the industry, each one brings something different and offers varying levels of customization, feedback, and comfort.
Best overall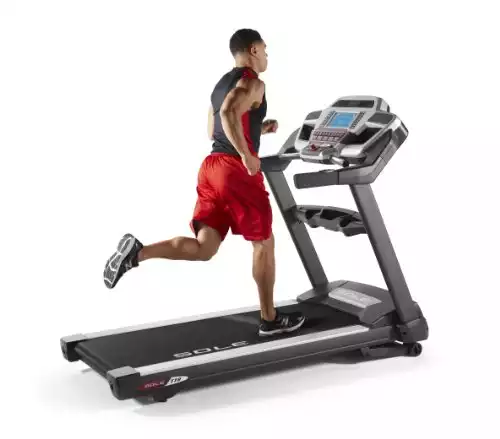 Sole Fitness TT8 Treadmill
A real beast in the running department, the TT8 Treadmill is a sturdy no-frills treadmill with heavy-duty construction that can handle even the most intense workouts.
See latest price
Sole Fitness is a leading name in the fitness equipment industry, with revolutionary products that offer a remarkable combination of performance and comfort. Despite not being packed to the brim with flashy features and additions, the TT8 Treadmill offers an extremely accurate incline and decline adjustment system that caters to a variety of fitness goals. Its minimalist interface is more than enough to provide the necessary feedback and guidance.
Pros
Exceptionally resilient steel frame that supports heavier users
Quick touch incline controls with up to -6% of decline
Sturdy, commercial-grade shock absorbers
Excellent warranty policy of 5 years that covers the entire machine
Cons
Lack of additional features and programs available
Non-folding design
Key Specs
| | |
| --- | --- |
| Machine Size | 83″L x 37″W x 57″H |
| Incline Range | -6% to 15% |
| Maximum Speed | 12 mph |
| Maximum User Weight Capacity | 400 lbs |
Why It's Great
A real beast in the running department, the TT8 Treadmill is a sturdy no-frills treadmill with heavy-duty construction that can handle even the most intense workouts. Even though Sole is not particularly tech-savvy by nature, their commitment to quality and performance is prominently visible in the TT8's strong motor, efficient incline system, and shock-absorbing properties.
Speaking of the motor, it boasts an admirable 4 HP power output that can go up to 12 mph in a matter of seconds, thanks to the specialized belt speed acceleration technology. This combined with the -6% decline and 15% incline results in a truly unique running experience that can be tailored to each user's preferences, with more than enough customization options to satisfy even the most demanding users.
If you're not exactly sure where you want your training to go, you can make use of the 10 standard preset workout programs that come with the TT8. They allow you to quickly choose a goal, such as weight loss or performance improvement, focusing on the most effective exercises and methods. They have a great variety of intensity levels so you can gradually build up your stamina and strength without risking injury.
As for the central console, it's not particularly high-tech, but it does feature the necessary buttons and a 5-inch LCD screen to keep track of your metrics, such as speed, distance, time, and heart rate monitoring. The speed settings are laid out in precise increments, so you can always find the right one for your desired challenge. Plus, the machine has an integrated tablet holder, so you can make use of your media or favorite fitness apps without stepping off the running belt.
Who It's Best For
Sole Fitness strikes a balance between affordability and performance with its TT8 Treadmill. Thanks to its robust design, it offers commercial-grade performance and reliability at a fraction of the cost. Anyone looking for a straightforward yet utterly reliable machine will find the TT8 to be a great addition to their arsenal.
Closed Second
For those tech junkies who can't miss out on high-end software and tools, NordicTrack has exactly the remedy to training woes. Their X32i treadmill is a superb example of their commitment to innovation, offering an impressive array of features that not only serve as a decent workout aid but also make the entire process more enjoyable.
Pros
Maximum incline range of up to 40%
Spacious running deck with 2.5" rollers
Stunning 32" touchscreen with interactive iFit coaching
Includes an accurate heart rate band with Adaptive HR Control
Cons
Slightly heavier design than other models of this size
A bit too expensive for the average user
Key Specs
| | |
| --- | --- |
| Machine Size | 76.5″L x 40″W x 73″H |
| Incline Range | -6% to 40% |
| Maximum Speed | 12 mph |
| Maximum User Weight Capacity | 300 lbs |
Why It's Great
When you first take a look at the NordicTrack X32i treadmill, it's hard not to do a double take on the sheer size of the screen at the center of the machine. It's an absolute showstopper that not only looks fantastic but also comes packed with a ton of interactive features. From the myriad of fitness apps available through iFit Coach, to the rich HD trainer-led workouts that you up and running in no time.
While on the topic of running, the absolute behemoth of a running belt feels incredibly soft due to the double cushioning system. It features a non-slip grip and a durable, robust construction that takes the brunt of the load with ease. Moreover, the 2.5-inch rollers on each side of the deck provide excellent stability and a completely hassle-free experience.
Another one of the defining features of this quality treadmill is its extensive range of incline options, unlike any other machine in the industry. It goes up to a whopping 40%, so you can experience true mountain running without having to leave your home or take on challenging declines of up to -6% – all with the press of a button.
You can either manually adjust these settings or let the machine take charge with its automatic incline and decline feature, which has been designed to mimic the tactical terrain changes of outdoor trails. Combined with its improved WiFi connectivity and Bluetooth audio speakers, the NordicTrack X32i treadmill is a fantastic example of what modern treadmills have to offer.
Who It's Best For
It's most suitable for individuals who rely on modern technological advancements and prefer using interactive apps for their daily training regimen. Plus, its wide range of incline options offers a myriad of possibilities to those who require a demanding workout. Although it's slightly on the higher end of the price range, it certainly makes up for its asking price in the best way possible.
Best Folding Option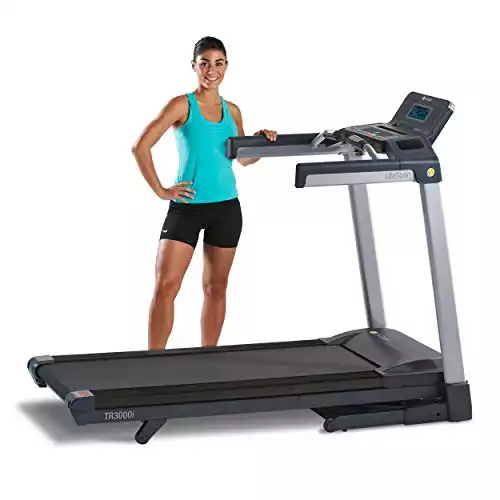 As far as space-saving solutions go, the LifeSpan TR4000i definitely takes center stage. Thanks to its intuitive folding design and its relative affordability, this machine strikes the right chord both in terms of functionality and overall design. Its minimalist design doesn't take up too much space even when fully assembled, all while taking stability and safety into account.
Pros
Built-in EZ folding system with hydraulic assist and hands-free operation
Suitable for both walking and running exercises
Sturdy base with adjustable shock absorbers
Integrated cooling fans and speakers for an immersive experience
Cons
Less horsepower than other models from the same caliber
Narrower running track than other models from the same range
Key Specs
| | |
| --- | --- |
| Machine Size | 73″ L x 34.5″ W x 55.5″ H |
| Incline Range | -2% to 13% |
| Maximum Speed | 12 mph |
| Maximum User Weight Capacity | 350 lbs |
Why It's Great
At this point, we're convinced LifeSpan doesn't get the credit it deserves when it comes to its fitness products. Not only do they pay attention to ergonomics and safety, but their products also deliver incredibly satisfying results and lasting durability that exceeds the average user's expectations. This is particularly true for their TR4000i, which offers folding convenience and top-of-the-line stability in one neat package.
The built-in EZ fold system allows you to conveniently pack the machine up with a single touch, with dedicated arms for locking and transporting it with ease. Gone are the days when bulky machines took up most of your available space – this one fits in even the tightest of places without breaking a sweat.
And despite having a slightly narrower deck, it's quite firm and stable, with 8 compression shocks across the entire surface that help absorb most of the impact from walking and running. It runs quite smoothly too, as the solid 3 HP motor is capable of delivering faster speed performance levels, even at its highest incline settings.
Finally, the display console is fairly intuitive and interactive, complete with a range of pre-programmed exercises, Bluetooth audio speakers for an immersive experience, and even an integrated cooling fan that helps keep your temperature levels in check during long periods of use. And the additional tablet holder is simply the icing on the cake.
Who It's Best For
If you're running low on space or you want to keep your treadmill out of sight when you don't need it, then the LifeSpan TR4000i is your saving grace. This machine provides both convenience and performance in one neat little package – with state-of-the-art safety features and a comfortable running surface, it's ideal for both avid runners and beginners alike.
Most Comfortable
ProForm Pro 9000 Treadmill
Your feet bounce back and forth across the cushioning surface, providing a stable environment while helping to reduce the amount of impact absorbed by your joints when you work out.
See latest price
Many people underestimate the importance of a good cushioning system, but ProForm takes this concept to a whole new level with its Pro 9000. After all, your legs and feet have the most contact with the machine, and anything less than a first-class cushioning system can spell disaster in the long run. Sure, most machines have some form of padding, but ProForm takes it one step further by equipping this model with the finest cushioning technology available.
Pros
Hands-free iFIT compatibility with over 16.000 classes
Powerful motor for a smooth, consistent performance
High-quality cushioning system to reduce joint impact
Innovative design and ergonomic handles for greater stability
Cons
Heavier to move around
The screen shakes a bit at higher speeds
Key Specs
| | |
| --- | --- |
| Machine Size | 80″ L x 40″ W x 59.6″ H |
| Incline Range | -3% to 12% |
| Maximum Speed | 13.7 mph |
| Maximum User Weight Capacity | 300 |
Why It's Great
The signature ProShox cushioning on the ProForm Pro 9000 treadmill is the heart and soul of this product, with a design that's specifically tuned to maximize comfort while providing unmatched support during your training.
Your feet bounce back and forth across the cushioning surface, providing a stable environment while helping to reduce the amount of impact absorbed by your joints when you work out. It can accommodate different stride lengths in the same session, with easy access to the running belt via the machine's one-touch control system.
Sunny Health & Fitness Electric Treadmill
Based on our testing, this is the best budget treadmill for beginners. For less than 400$, it has most essential features that you've come to expect, it's small and sturdy, frankly it offers great value for money. It's also backed with an 8 years warranty.
In addition, this model also features a 4.25 horsepower motor at its core, which relies on a combination of powerful torque and airflow to create a sleek and reliable performance at any speed. The motor is also whisper-quiet, giving you the freedom to exercise without unnecessary distractions or bothersome noises.
Moreover, the 10-inch color touchscreen is guaranteed to impress, with its intuitive interface that allows you to keep track of your progress and access a variety of audio-visual content. You can keep a close eye on important stats like heart rate monitoring, speed and calorie burn, while the nifty Google Maps integration gives you access to trail running simulations from across the globe.
Who It's Best For
With the obvious benefits of its cushioning system, the ProForm Pro 9000 treadmill will most definitely be an aid for those with joint-related issues or injuries. And even if you're not currently struggling with pain, this machine can still give you an edge in your training thanks to its powerful motor and sleek design. Not to mention the fact that it lowers your risk of developing aches and pains over time.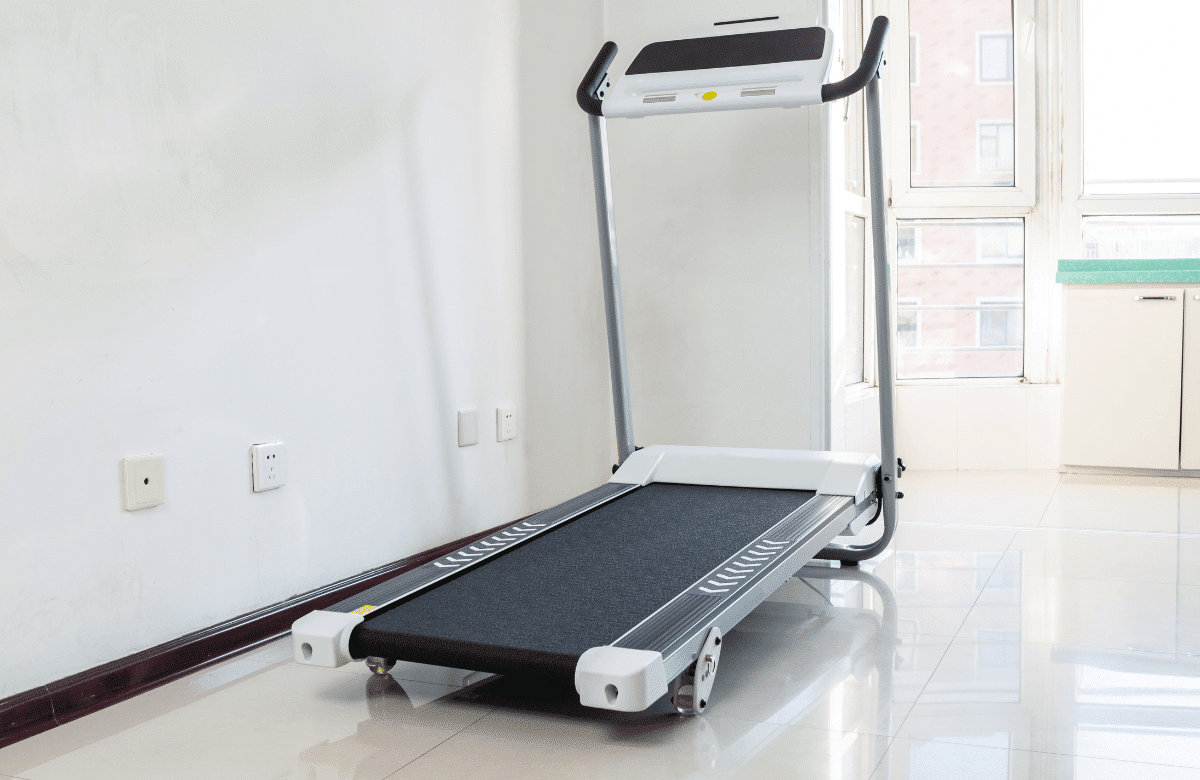 Decline Treadmill Buying Guide
Even if your primary focus is on a treadmill with decline features, it's not the only aspect that can have a major impact on your training. Sure, it does determine the intensity and difficulty of your workouts, but the whole package is just as vital for your fitness aspirations.
Fitness Journey
We all have different ideas of what we want to achieve with our workouts – whether that's losing weight, training for a race or just maintaining general fitness. Consider your own goals and which features would be most beneficial to you at the current stage of your fitness journey.
For instance, if you want to focus on high-intensity interval training (HIIT) or running, you'll likely need a treadmill with a precise speed control motor and several incline levels. On the other hand, if you mainly want to use the machine for walking or jogging, a treadmill with more basic features may be a better option.
Monthly Subscription Services
It's no secret that most incline treadmills come with some sort of subscription plan that provides access to interactive content. Such services give you the opportunity to follow along with instructor-led classes, view new routes from some of the world's most scenic locations, and even track your progress with detailed stats.
Some of the more expensive treadmills come with these subscription plans built-in, while others require you to pay an additional fee. But in both cases, you should be able to opt out of the arrangement if it doesn't align with your needs or budget, and instead focus on manual mode options.
Size of the Walking Surface
Sure, the overall size of the machine does play a role in how much space it takes up, but the width and length of the flat surface where the treadmill belt is located is arguably a key player in the equation. Naturally, the wider the belt, the more room you'll have for your strides.
Also, keep in mind that some treadmills come with extra sections on either side for added safety and stability – something that's especially useful if you plan on using the machine for more intense sessions. Anything with a walking surface of less than 50 inches is likely to be a bit constraining or uncomfortable.
Ultimately, your height and stride length are two major plot points that can determine if a particular model is suitable for you. Of course, the taller you are, the more room you'll need to perform comfortable strides. If the treadmill doesn't meet your exact requirements, you may want to look for other options.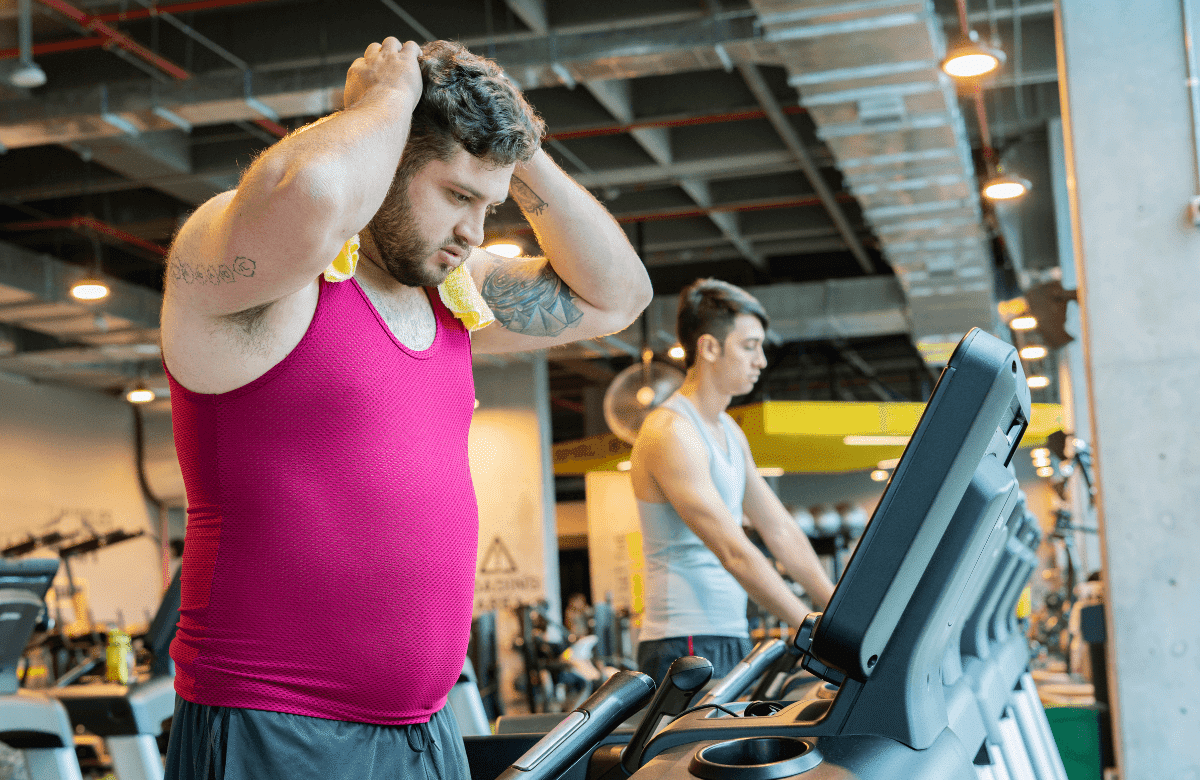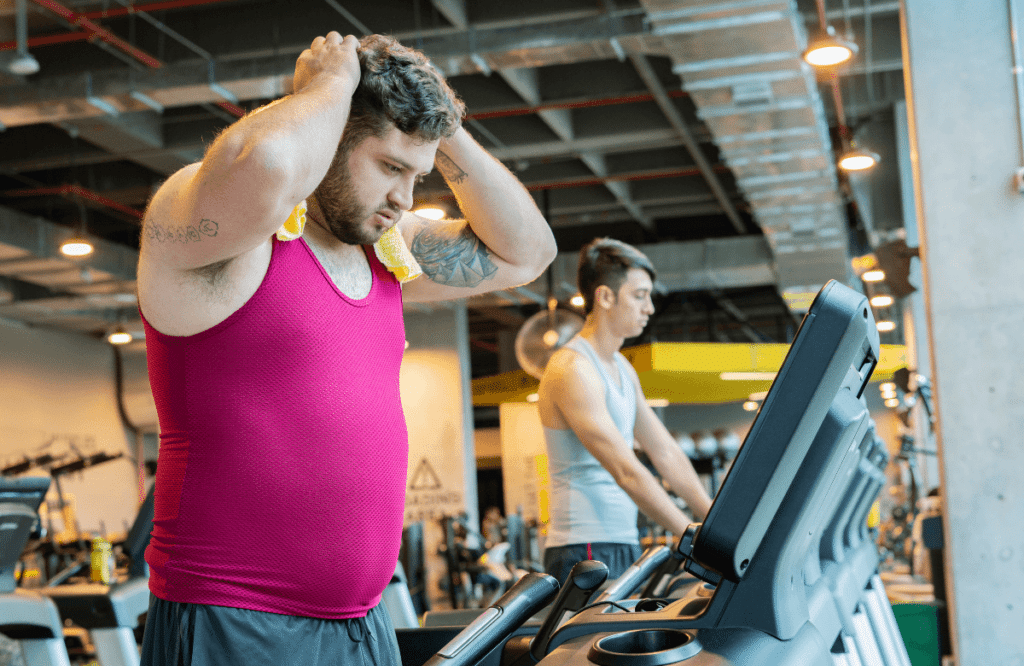 Weight Limit
The max user weight that the treadmill can handle will affect its performance and durability in the long run. Most standard models can easily support users of up to 300 pounds, but if you're over this threshold or anticipate someone else in the household may use it regularly, make sure to check this detail carefully.
The user weight maximum indicator isn't merely related to the strength of the belt or engine, but also to how well the treadmill's frame and various components are able to hold up. Not only can this influence your safety and comfort, but it can also affect the warranty's conditions and how long you can expect the device to last.
You don't need to go well below the indicated maximum in order to stay safe – as long as you fall within a comfortable margin, you'll be able to reap all of the benefits without any issues. But don't creep too close either, as the strain could be too much for the machine to bear over time.
Assembly and Maintenance
While all of the useful features may sound enticing, there's no point in getting a commercial treadmill for home use if it's not going to be set up properly. Many machines come pre-assembled and are relatively easy to install, but may not fit through doorways or could be too heavy to move upstairs.
Also, you may want to consider the overall cost of upkeep for your potential purchase. You'd need to perform regular checkups that include lubricating the belt or tightening certain parts. If you notice any strange noises or suspicious movements, customer reviews can usually provide accurate info about the customer service response times and quality.
Budget
This is an incredibly influential aspect of the shopping process, which can ultimately determine what machine you can get. While it may be tempting to go for the heaviest, most advanced model available, that doesn't always guarantee satisfaction with your purchase.
That said, not all expensive machines are worth the cost and some of the more budget-friendly options can offer great features for an even better price. Getting an affordable treadmill doesn't automatically mean you have to settle for a less-than-stellar product. It just means you have to make some compromises in areas where you likely won't feel much of a difference.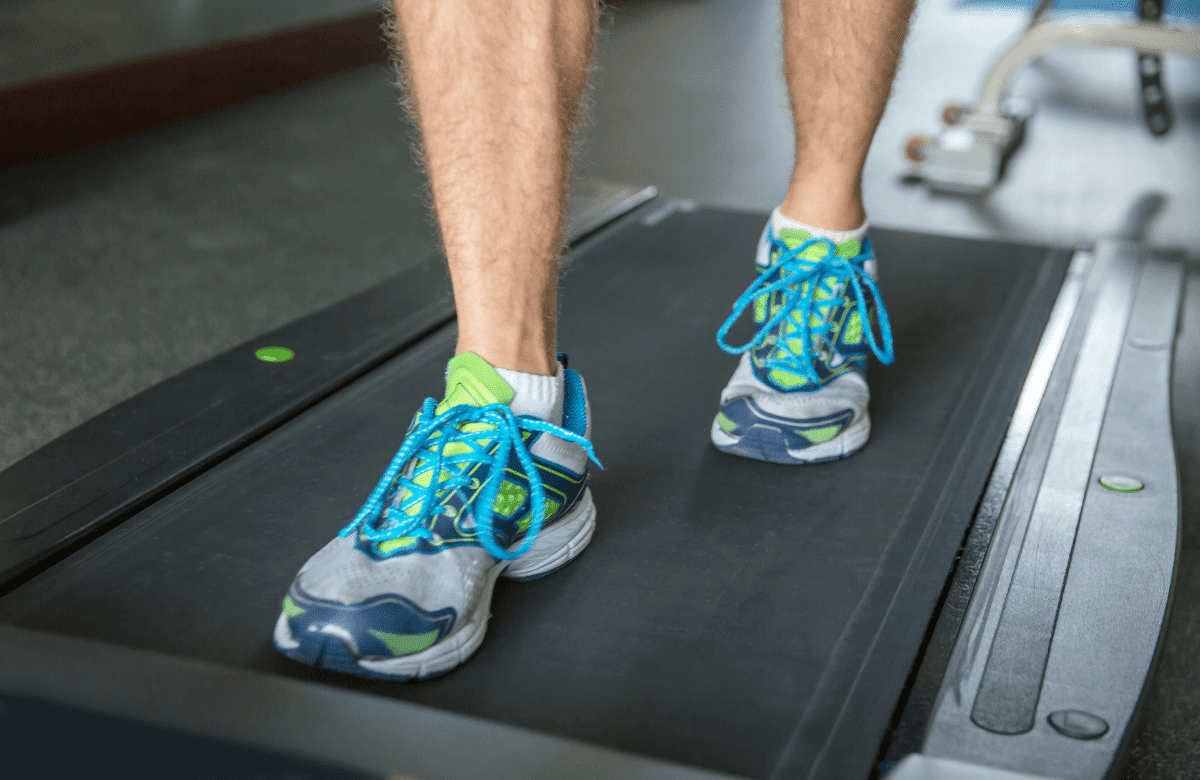 FAQ
Is decline on a treadmill good?
The decline setting on a treadmill can be beneficial for simulating natural incline levels found outdoors, which ultimately brings some variety to an otherwise monotonous routine. It can also help to target different muscle groups and take the stress off some of your joints, with different max speed options and incline levels to determine the intensity of your workout.
Does a 1% incline make a difference?
The max incline number may seem insignificant, but it can be beneficial for challenging your body in new ways. A one percent incline may not sound like much, but it can be a great way to add some extra strain on your cardio and keep the muscles engaged for longer. Your calf and quad muscles will also be working harder in order to reach the higher levels, adding more of a burn to your exercise.
Which treadmills have decline?
The decline levels available may vary from model to model but most of the high-end treadmills offer options for either manual or electric decline settings. Some examples include the Sole TT8, NordicTrack X32i, LifeSpan TR4000i, and the ProForm Pro 9000. Depending on your needs and budget, you can opt for something more basic or upgrade to a top-of-the-line commercial model.