Whether you're shopping to buy your own barbell or you're standing near a squat rack at the gym and noticing bar length varies, understanding the different barbell lengths is good for both physical and effective training.
In this guide, learn the differences between a standard barbell, Olympic lifting barbell, and other variations for your fitness training.
What are The Different Barbell Lengths?
Barbell lengths vary depending on the model/brand, sport the barbell is being used for, and sometimes just the purpose.
The different barbell lengths are:
Olympic barbell (7 feet/6ft 6 inches for women's Olympic barbell length) – 20kg/45lbs for men, 15kg/35lbs for women; these are designed for Olympic weightlifting competitions.
Traditional/ standard barbell (varying length)- Between 15 and 25lbs, smaller and more compact, best for small home gyms.
Speciality bar (varying length)- Often used for powerlifting, these bars are longer and rated for very heavy weights.
Accessory barbells – EZ bars, short bars, stubby barbells, axel barbells, fat barbells; typically designed for Strongman, grip strength training, or accessory exercises like tricep extensions.
Whether you're outfitting a home gym or just wondering why barbell shaft length matters, there's a specific reason for the length (and other characteristics). It definitely matters for training.
Our Top Pick
CAP Barbell - The Beast
Based on our testing, this is the best budget barbell for beginners. For less than 150$, you get a good, durable barbel made of Japanese stell with black matte finish. Frankly, it offers great value for money. It's also backed with an 1 year warranty.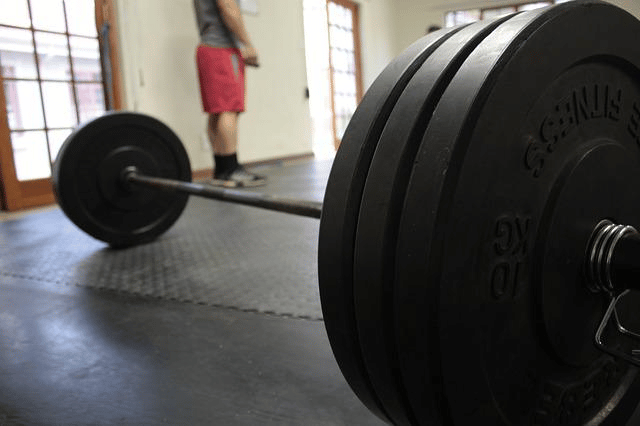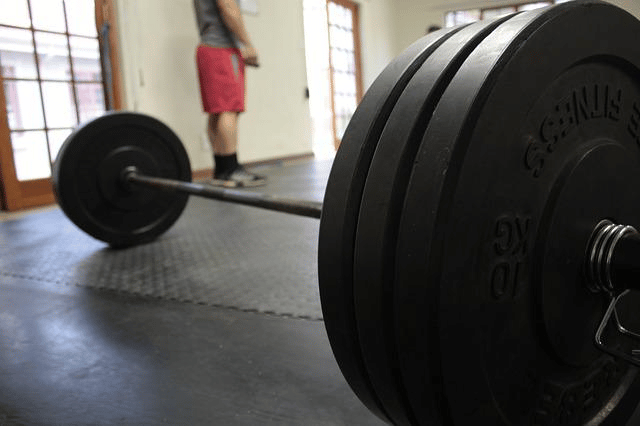 Why Do Barbells Have Different Lengths?
Barbells have different lengths, weights, and designs to accommodate the sport or purpose they're being used for.
Traditional standard barbells are built for small bench press racks that fit in a basement or a gym.
Many home gym owners don't have room for a full 7 feet long Olympic barbell, so they prefer a smaller barbell. Standard barbell length may vary depending on the brand or fitness routine it's being used for.
Olympic weightlifting bars have to be one uniform size, weight, and length.
This ensures that in competition, loaders can easily take weight plates on and off the bar. It ensures also that the weight bar is always consistent, so competition lifts can be deemed legitimate if someone completes a clean and jerk or snatch.
The same thing applies for powerlifting barbells, which are often longer (8 feet) and can hold in excess of 1,000lbs. They are designed with longer collars for loading on either end for this purpose.
Powerlifting Bars vs. Olympic Barbells
Olympic bars and powerlifting barbells both have differences that make them the right piece of equipment for each sport.
Olympic barbells use specific Olympic plates that are different colors (red, green, yellow, blue, and white).
They are 7 feet in length and come with a center knurling grip where an athlete places their hand to perform a snatch or clean and jerk. They also have reference points on the barbell to ensure athletes can line their hands up each time they perform a lift.
Olympic bars are a good example of why barbell length matter. Without adhering to the specific dimensions, weight, and design, they can't be used for competition lifts. Short barbells could never be used for a sanctioned competition.
Similarly, powerlifting bars (sometimes called squat bars or deadlift bars) are best for performing deadlifts, especially when you are lifting heavy (500+ lbs) on a platform.
Their longer frame makes them fit into a power rack or squat racks easier for the back squat (the first lift in a powerlifting competition). These bars may weigh up to 100lbs.
What Barbells Are In Commercial Fitness Centers?
In commercial fitness centers, you're most likely to find a mixture of standard bars, Olympic barbells, and accessory bars like the EZ curl bar.
Olympic bars will most likely be located in a functional fitness area or on top of weightlifting platforms. Colored Olympic weight plates or rubber bumper plates will likely be nearby.
Specialty bars used for powerlifting and Strongman likely won't be in commercial training centers. They cost more than a standard bar or lower-end Olympic barbells do, and most people who compete in those sports prefer to train at a specific gym.
What Length Barbell Do I Need for My Training?
If you're equipping a home gym or wondering which barbell length is best for your training, here are some guidelines.
Pick your barbell based on sport – For CrossFit, Olympic weightlifting, or powerlifting, using a standard 7 or 8 feet barbell is best for training. They'll fit in a squat rack and allow you to deadlift and squat heavy weights.
Pick your barbell based on weight plates – The weight plates you already own have to fit the barbell length and size you choose, otherwise you'll need new ones.
Pick your barbell based on training goals – If you mostly use a barbell to bench press, you probably don't need Olympic barbells for training. If you plan to snatch or clean and jerk, though, one is highly recommended.
Pick your barbell based on space – Some basement or garage gyms might not have room for a 7 feet long Olympic barbell. In this case, a smaller standard barbell might make the most sense.
Pick your barbell based on your budget – Olympic barbells vary in cost greatly. You can find one for about $100 or up to $1,000, depending on the quality you're looking for. (Needle bearings, for example, may drive the cost up.)
You can also consider shopping around for deals or looking for a used Olympic barbell or standard barbell on online marketplaces to score a deal. This is a good way to save money and get the type of men's or women's Olympic bar you need.