No one can deny the effectiveness of a good elliptical workout experience – the way it engages the entire body and forces your core muscles to work harder as they pull in both directions. But what if you could combine the convenience of an elliptical exercise machine with the fun and freedom of outdoor cycling?
And that's exactly where elliptical bikes hit the sweet spot – they're convenient and straightforward to use, while also giving you the chance to explore the outdoors and get a good workout in. With so many options available, how can you decide on the best elliptical bike for your needs? Worry not, we're here to help!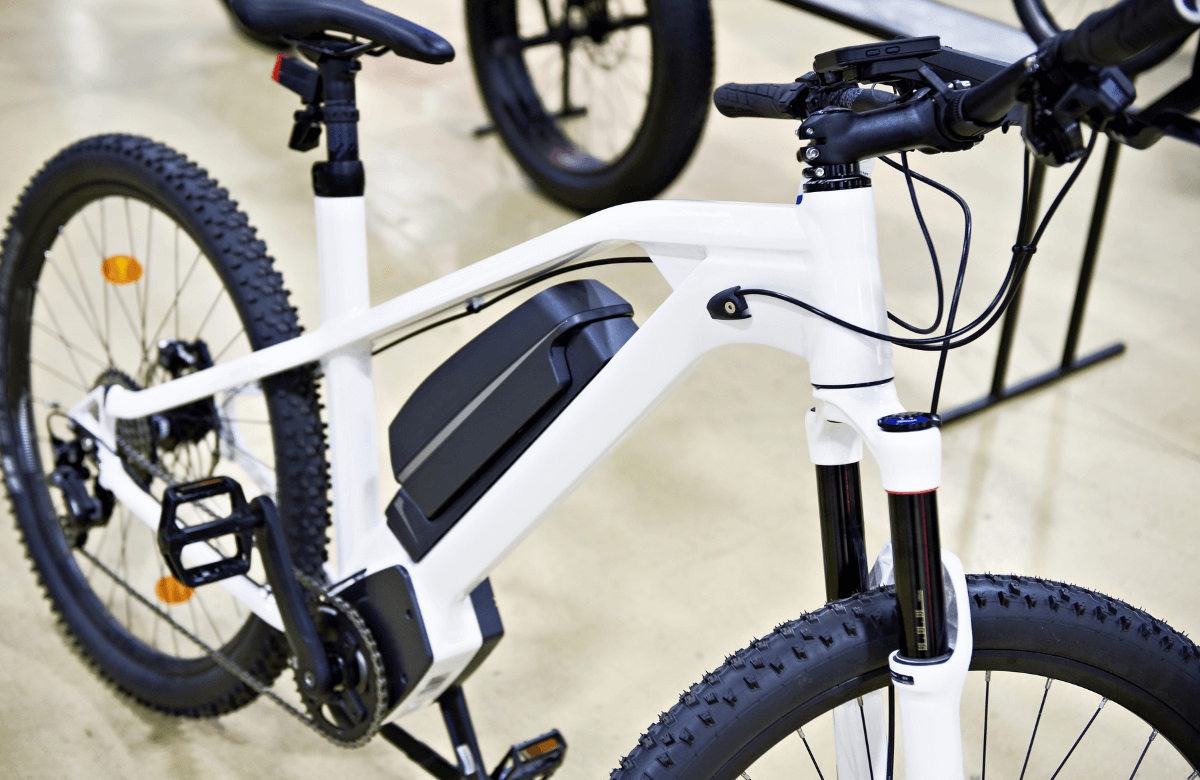 In A Hurry? Here's Our Best Picks
Product's name

Best Overall


ElliptiGO 8C Long Stride Outdoor Elliptical Bike and Best...

Best Three-Wheeled Option


StreetStrider 7i Outdoor + Indoor Elliptical Cross Trainer,...

Great Alternative


Halfbike 3

Best Speed Adjustments


ME-MOVER Speed - The Fastest, Newest, Most High-Tech Member...
Final Thought
While maintaining an upright posture might seem tricky for less advanced users, the ElliptiGO Arc 8 Long Stride has been fine-tuned with a focus on making the ride as intuitive and comfortable as possible.
If going with a two-wheeled variety seems like too much effort, the StreetStrider 7i is a great alternative that gives you more stability and confidence on any terrain.
The Halfbike 3 proves that it's possible to get impact workouts at a fraction of the price and still be able to experience the same intensity as its rivals.
This is a great match for anyone who prioritizes speed and precision when it comes to working out on an elliptical.
Wheelbase
52.6″
51''
26''
36''
Total Length
69″
68.5''
38''
45.2''
Weight
42 lbs
54 lbs
21 lbs
51 lbs
Gears
 8
7.0
4.0
2 ratios of automatic speed
Type
Two-wheeled
 Three-wheeled
 Three-wheeled
Three-wheeled
Price
$$$
$$
$
$$$
Learn more
See at Amazon
See at Amazon
See at Halfbike
See at Amazon
Why You Should Trust BoxLife
The collective effort of our team at BoxLife has spawned an extensive range of gym equipment reviews of various kinds – from low-intensity aerobic workouts to high-intensity interval training – and we bring that same expertise and attention to detail with each venture. We have experience with both home and fitness centers packed with the latest and greatest gear for all fitness levels, with each piece of equipment put through its paces by our team of experts.
We're aware of how intimidating the sheer number of options can be, as well as the safety and maintenance considerations of each product. Casual users rarely have the time or energy to dig through all the technical jargon associated with each item, which is why we've compiled this list to make your shopping experience easier.
Who Is This Guide For?
In short, anyone who wants a solid workout on an elliptical-based machine without being confined to a gym or your home space. Whether you're looking for an efficient way to get some low-impact cardio exercise in on your days off, or you want something that can keep up with your training regimen, our guide is the most comprehensive resource for navigating the market.
Sunny Health & Fitness Magnetic Elliptical
Based on our testing, this is the best budget Elliptical for beginners. For less than 475$, it has most essential features that you've come to expect. It's compact and sturdy, frankly it offers great value for money. It's also backed with an 3 years warranty.
How We Picked the Best Products
As much as we'd like to take credit for all the hard work that went into selecting these products, it's really a team effort with other sources on the internet for a truly exhaustive compilation. We navigated the discussion boards on both Reddit and Quora, with an unfiltered and unbiased eye toward finding the best elliptical bike available.
Additionally, we took into account user reviews from Amazon, Titan, and Rogue Fitness as the leading retailers of exercise equipment to get some insight into what customers actually thought of the products. This also gave us more insight into the technical details and quality of each item.
How We Graded Each Product
The criteria for our ratings were panned out based on several mutual criteria, especially since each manufacturer has a slightly different approach toward design functionality. As such, we set every item to the same standard and then identified any areas of improvement or features worth highlighting.
Maneuverability – When it comes to elliptical machines of any kind, the focus is on balancing both ease of use and performance. The general rule here is that the smoother the motion, the better the overall experience. We assessed each option based on its power efficiency and stability, as well as the general user experience when navigating rides.
Construction quality – The way a specific device is built speaks volumes about its longevity and how it can handle the wear and tear of regular use. We observed the high-end materials used, the installation process, and all other factors that can affect the overall longevity. After all, no one wants to rely on a wonky machine to complete their fitness journey.
Ergonomics – There's been a lot of talks recently on ergonomics, and for good reason. People have different physiques and fitness levels, with each one requiring different adjustments. We studied the options every item had when it comes to adjustable components, as well as how comfortable they were in terms of both grip and posture.
Price Range – As much as we'd like to recommend top-of-the-line products, budget is still a factor for many. But even the most expensive devices don't necessarily mean the most reliable of the bunch. We studied all options and identified those that offer the best combination of factors for a good price.
The Best Elliptical Bikes to Buy in 2023
Once we completed the detailed evaluations, we were able to narrow down the endless number of elliptical bikes to just a few selections that satisfied all criteria. Some have a more competitive price, while others boast superior performance.
Bringing in exceptional bang for your buck, the ElliptiGO Arc 8 Long Stride is a modern marvel of fitness design. The manufacturer has left no stone unturned in making the user experience both enjoyable and convenient. It has a sturdy yet light aluminum frame that uses a crank-rocker system to provide smooth strides and rhythmic cycling motion for an effective upper-body workout.
Pros
Single chainring system without a front derailleur for easier shifting
An 8-speed drivetrain with a simple and precise shifter
Composite nylon foot pedals with ergonomic design
Adjustable handlebar height and saddle position
Cons
The dynamic action may take some time to get used to
The drive arms aren't quite suitable for heavier users
Key Features
| | |
| --- | --- |
| Wheelbase | 52.6″ |
| Total Length | 69″ |
| Weight | 42 lbs |
| Gears | 8 |
| Type | Two-wheeled |
Why It's Great
While maintaining an upright posture might seem tricky for less advanced users, the ElliptiGO Arc 8 Long Stride has been fine-tuned with a focus on making the ride as intuitive and comfortable as possible. Its resilient aluminum build and top-notch components make for a reliable and powerful experience that does not falter even during the most intense exercise session.
The steering portion of this elliptical trainer consists of an aluminum fork that's attached to a two-piece handlebar. It comes with a set of frontside linear-pull brakes that provide excellent stopping power, while the rear wheel is fitted with a mechanical disc brake. The drivetrain features a single chainring system without a front derailleur, as well as a 9-position steer tube.
In contrast to other elliptical models by ElliptiGO that rely on a conventional track system, the Arc 8 comes with a crank-rocker mechanism that adds more fluidity and stability to every cycle. It's essentially a longer wheelbase that enables the elliptical trainer to travel farther with each stroke and makes it easier for tall users.
As far as comfort goes, the padded foot pedals have an ergonomic design that's quite suitable for long-term use, with a textured surface that ensures secure footing. The main console can be adjusted via a quick-release mechanism for better positioning while the steering handlebar has height and angle management capabilities.
Who It's Best For
It's quite obvious that the ElliptiGO Arc 8 Long Stride is best suited for those with height-related issues, as well as those who want to make the most of their exercise routine without any back pain or discomfort. The single chainring and absence of a front derailleur create a simpler and more efficient riding experience that has been optimized to bring out the full potential of this elliptical bike.
For the ultimate full-body workout, the StreetStrider 7i has configured a unique three-wheeled design that allows users to be active both on the road and in the gym. It performs and handles like a conventional elliptical bike but with the added stability of a three-wheel construction. The steel-based frame is incredibly durable and stable, with a coated finish that offers reliable protection against the elements.
Pros
Foldable design for more convenient storage
Low center of gravity for better stability and balance
Quite stable on steep and rough terrains
Safe stopping power through dual disc brakes
Cons
Quite heavy compared to other options
The handlebars could be more ergonomic
Key Features
| | |
| --- | --- |
| Wheelbase | 51" |
| Total Length | 68.5" |
| Weight | 54 lbs |
| Gears | 7 |
| Type | Three-wheeled |
Why It's Great
If going with a two-wheeled variety seems like too much effort, the StreetStrider 7i is a great alternative that gives you more stability and confidence on any terrain. The unique design of this model features three rubberized wheels, allowing it to tackle all surfaces with ease. The low center of gravity and wide wheelbase provides a more balanced ride while the dual disc brakes deliver the necessary stopping power.
The upright elliptical handles are adjustable and equipped with foam grips, with dedicated suspension that absorbs the shock of any bumps. And as is the case with most foldable ellipticals, you can quickly and easily tuck away the mainframe for storage or travel. All you have to do is pop off the handlebars and fold the entire frame in half.
As far as ergonomics go, the large cushioned pedals have decent support for the feet and a textured surface for extra grip. The front and side edges are slightly elevated to keep your feet from slipping off the sides and losing your balance. Even though there's no bike seat for you to lean back on, the entire frame is designed to be comfortable and efficient as you exercise.
And finally, there's a handy water bottle holder on the front of the frame, which keeps your drink within reach as you ride. The general feel of the bike is intuitive and comfortable, with a good amount of adjustability in all the major aspects, all while having adequate support in all the necessary areas.
Who It's Best For
If you struggle to adjust to two-wheeled training programs, the StreetStrider 7i can up the safety and security levels by balancing things out with a third wheel. Even though it's heavier than most models of its kind, the extra stability and dedicated brakes create a safer environment for beginners in particular, as well as those with joint problems or stability issues.
Halfbike 3 – Most Affordable Option
When all the other premium models seem like too big of a stretch for your wallet, you can certainly get an efficient workout with the Halfbike 3. This compact machine is packed with a few handy features and functions to get you started on a budget. The frame is modestly sized and built with durable aluminum, and the multi-grip handles have enough traction to keep you standing firmly in place as you pedal.
Pros
Designed with the body's natural standing position in mind
Simultaneous engagement of the lower and upper body
Compact size and folding design for better portability and storage
Unique and innovative balance training
Cons
May be slightly difficult to manage at first
The front frame may feel wonky at times
Key Features
| | |
| --- | --- |
| Wheelbase | 26" |
| Total Length | 38" |
| Weight | 21 lbs |
| Gears | 4 |
| Type | Three-wheeled |
Why It's Great
Oftentimes, we make the immediate assumption that cheaper models are automatically inferior to their more expensive counterparts. But the Halfbike 3 proves that it's possible to get impact workouts at a fraction of the price and still be able to experience the same intensity as its rivals.
The manufacturer focuses on the natural standing position with this one, which helps to engage both the lower and upper parts of your body for more efficient movements. The frame is quite intuitive and user-friendly, with curves and grooves in all the right places for a secure and comfortable grip.
In terms of balance, it takes a distinctive approach to balance training and reflex development. It focuses on continuous adjustments between the feet, core, and arms as you move around. This constant need for balancing tactics and reflexes further stimulates the nervous system and improves reaction time in the long run. Its intuitive lean-to-steer gives you full control and precision when it comes to maneuvering around tight corners.
When it comes to its ergonomic features, this compact elliptical has the same foot pedals you'd normally see on a regular bike – but with better responsiveness and less foot fatigue. The handles are both placed on a single bar, which is cushioned on the sides and wrapped in a textured material to help you maintain your balance.
Who It's Best For
Anyone on a tight budget who needs an efficient but affordable workout. This excellent machine has a reasonable price tag but still packs in all the features and functions you'd expect from a premium elliptical bike. It's not as adjustable or comfortable as the other models, but it certainly delivers more than just the basic features.
Those that have no problem with splurging a bit on their fitness equipment will surely appreciate the Me-Mover Speed PRO. It strikes just the right balance between performance and capability with its top-of-the-line features. It boasts an impressive speed range of up to 35km/h and a series of adjustable components for both comfort and safety.
Pros
A wide range of speed settings to accommodate almost any user
Has both front and rear disc plates
A foldable design and customizable handlebars
Optimized for users of different heights
Cons
Higher price tag than most
Slightly heavier model
Key Features
| | |
| --- | --- |
| Wheelbase | 36" |
| Total Length | 45.2" |
| Weight | 51 lbs |
| Gears | Two ratios |
| Type | Three-wheeled |
Why It's Great
The most noticeable detail about this machine is its larger set of wheels. It has both front and rear disc plates, enabling users to experience an intense level of mobility and control. The pressurized air tires are extra-durable, with resilient aluminum spokes to prevent them from breaking at higher speeds.
Speaking of speeds, this device doesn't rely on traditional gears to modify the speed settings. Instead, the transition is entirely automated to switch between two ratios of varying strength for a smoother experience. When you move the pedals in the uppermost position, you're essentially in a low gear that moves slowly but also aids in climbing steep hills. When you switch it to the lowermost position, you get a high gear that helps you reach breakneck speeds.
Sunny Health & Fitness Magnetic Elliptical
Based on our testing, this is the best budget Elliptical for beginners. For less than 475$, it has most essential features that you've come to expect. It's compact and sturdy, frankly it offers great value for money. It's also backed with an 3 years warranty.
This distinct feature is also complemented by a set of both front and rear disc plates, which are positioned strategically to provide superior stability and agility on the road. They're quite responsive, with tactile adjustments that let you quickly switch between different types of terrain without sacrificing your speed.
When it comes to user experience, the ergonomic features are on par with commercial ellipticals. The racing handlebar design has a tilted angle that allows you to maintain proper posture and improve the efficiency of your workouts. The height-adjustable feature ensures that anyone, regardless of their size, can reap the same benefits.
Who It's Best For
This is a great match for anyone who prioritizes speed and precision when it comes to working out on an elliptical. Its automated technology and durable build have enough power to withstand the toughest workouts and handle any terrain. Plus, it has numerous adjustable features to suit different body types and fit various heights.
A Guide to Buying the Best Elliptical Bike for Your Needs
Are you looking for a fun and effective way to get your cardio workout in without leaving your house? An elliptical bike may be the perfect solution. These machines combine the benefits of an elliptical machine with the mobility of a bike, providing a low-impact workout that can be enjoyed indoors or outdoors.
But with so many options on the market, how do you know which elliptical bike to choose? Fear not, we've got you covered!
Price
As with any piece of exercise equipment, price is a major factor to consider when shopping for an elliptical bike. Prices can vary widely depending on the brand, features, and quality of the machine. Before you start shopping, decide on a budget that works for you. Keep in mind that you don't necessarily need to break the bank to get a quality elliptical bike – there are plenty of affordable options available.
Purpose
What do you plan on using your elliptical bike for? If you're planning on using it for leisurely rides, a basic model may suffice. But if you're looking to use your elliptical bike for intense workouts, you'll want to look for a machine with more features and higher resistance levels.
Comfort
Comfort is key when it comes to an elliptical bike. Look for a machine with adjustable handlebars and seat height to ensure a comfortable fit for your body. Some machines may also have padded seats and handlebars for extra comfort during longer workouts.
Resistance Levels
Resistance levels are what give an elliptical bike its intensity. Look for a machine with multiple resistance levels, so you can increase or decrease the difficulty of your workout as needed. Some machines may also have pre-set workout programs that automatically adjust the resistance throughout your workout.
Display
The display on an elliptical bike can vary greatly between models. Look for a machine with an easy-to-use console and a clear display that shows your workout stats, such as distance, calories burned, and heart rate. Some machines may also have built-in speakers or a fan to keep you cool during your workout.
Size and Space
Elliptical bikes can take up quite a bit of space, so consider the size of your home gym or workout area before making a purchase. Some machines can fold up for easy storage, while others are designed to be more compact. Make sure you measure your space and choose a machine that will fit comfortably.
Brand and Reviews
When choosing an elliptical bike, consider the brand and read reviews from other customers. Look for a reputable brand that offers good customer support and a warranty on their machines. Reading reviews can also give you an idea of any potential issues or concerns with a particular model.
Warranty and Service
When you're already spending quite a bit on these kinds of cardio machines, you definitely don't want to face any unforeseen issues with them in the near future. A good warranty should protect you against experiencing any such problems, as well as any potential flaws in its design.
With that said, a 10-year frame warranty sounds like the best-case scenario. This usually covers any damages caused by regular use, and some companies even give you an option to extend the warranty if need be. But the reality is that many brands offer something on the lower end of the scale, with users often settling for a 5-year policy.
As for the other options, you'll likely get a 2-year parts warranty and a 1-year labor warranty as a general rule. These two are also important in their own ways, as they protect you from any expensive repairs or replacements that may be necessary with prolonged use. The parts can easily be replaced, but the additional costs of labor can add up quickly if you don't have a good warranty package.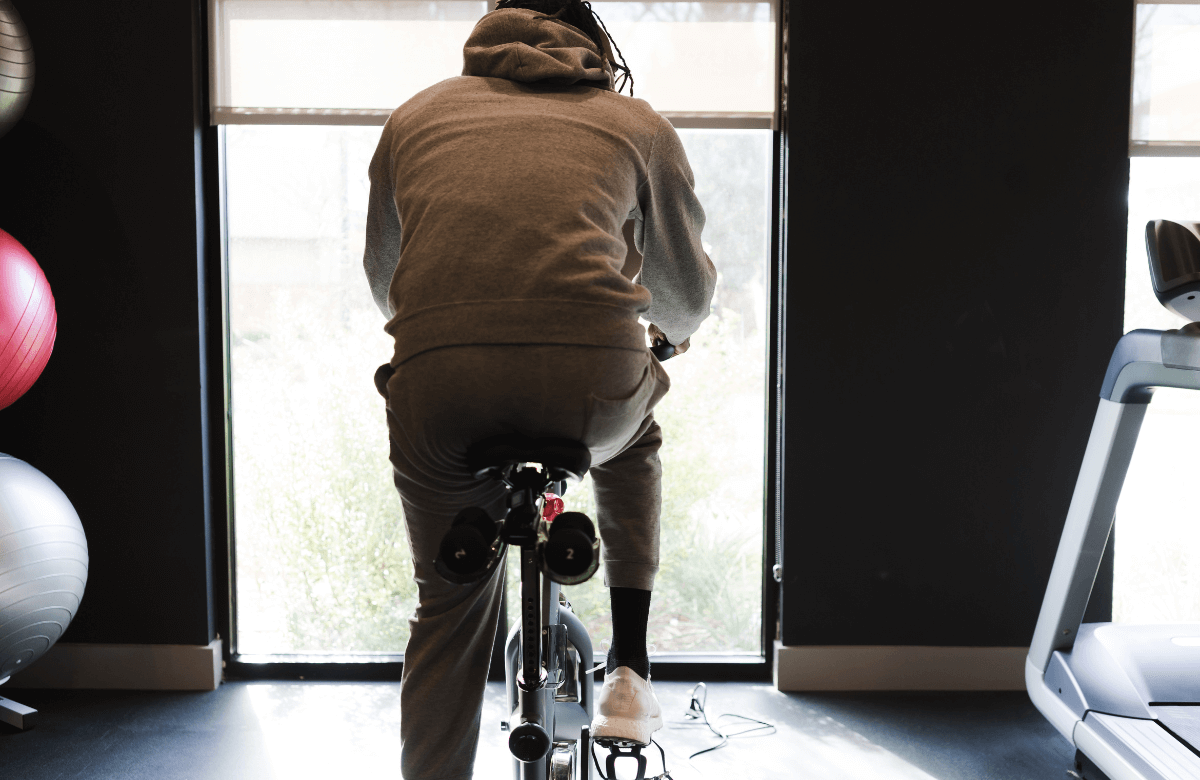 Frequently Asked Questions About Elliptical Bikes
Is an elliptical bike good exercise?
Having a personal device that can provide varied fitness programs and adjustable resistance levels is undoubtedly the key to maintaining your cardiovascular health and increasing your muscle strength. According to experts, elliptical bikes are fantastic exercise machines that target multiple core areas of your body, from the hips to the legs.
Which is better: an elliptical or exercise bike?
In truth, it depends on the intensity and duration of your desired workout. Elliptical bikes offer low-impact aerobic exercise that's suitable for muscle toning and cardiovascular endurance, while exercise bikes serve as great warm-up machines for strength training. However, you can lose calories at a faster rate on an elliptical bike, as it has a higher intensity level compared to the exercise bike.
Is an elliptical bike better than walking?
The benefits of cycling on an elliptical machine are much higher than walking, as it engages a larger range of muscles and has greater resistance levels that can be adjusted accordingly. Additionally, an elliptical bike is designed to mimic natural walking movements while providing a comfortable and steady state of motion at a faster pace. This makes it easier to burn calories and strengthen your core muscles with less stress on the body.