The start of the 2023 CrossFit Games season is officially upon us, and like every year, the introductory event, The CrossFit Open, is first up. Each year, hundreds of thousands of athletes train for, compete in, and recover from the CrossFit Open.
While many things will stay the same, the CrossFit Open is going to look a little different to those participating in 2023.
In this guide, learn everything you need to know to mentally, physically, and logistically prepare yourself for the NOBULL 2023 CrossFit Open.
What Is the CrossFit Open?
The CrossFit Open is an annual competition CrossFit athletes compete in to qualify for the CrossFit Games. It's one of the biggest parts of the CrossFit community season.
In year's past, the CrossFit Open has consisted of five events that athletes complete at their gym (or video tape from home) then send their scores in.
With the new advancement system and competition map, the 2023 NOBULL CrossFit Open will consist of three workouts that take place over a four week period in February and March.
When Does the CrossFit Open Start?
The 2023 CrossFit Open starts on February 16, 2023. The competition closes on April 6, 20223.
Crossfit Open Key Dates
Here are some key dates to anticipate for:
Note that for all the events, you will have from Thursday to the following Monday to submit your score for the previous week's WOD.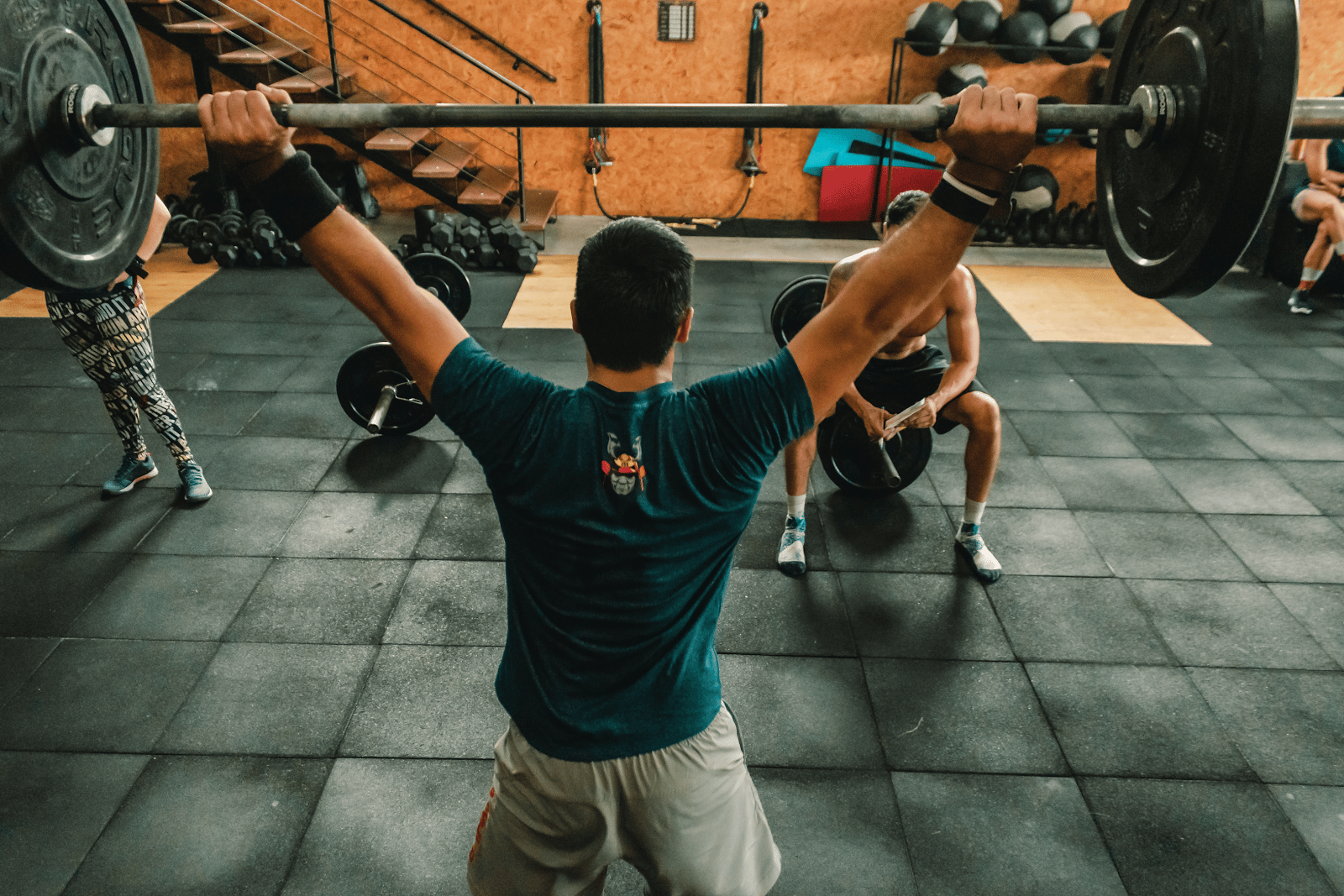 CrossFit Open 2023 Age Groups
Per CrossFit HQ, the 2023 CrossFit Open will be split up into the following age groups:
Individual (Men and Women)

Age Groups (Men and Women ages: 14-15, 16-17, 35-39, 40-44, 45-49, 50-54, 55-59. 60-64, 65+)

Adaptive (Men and Women: Upper Extremity, Lower Extremity, Multi Extremity, Vision, Short Stature, Seated With Hip Function, Seated Without Hip Function, Intellectual)
Team
Individual events for men and women will be scored based on the new competition map (see below). Adaptive competition placements will be decided on a global skill.
CrossFit Open Score Submission
The beautiful thing about the CrossFit Open is that anyone can compete regardless of ability or skill level. It's a key part of the CrossFit season as well, because based on the new rules, competing in the CrossFit Open is how one qualifies for the quarterfinals and semifinals.
(Before, placing well in the CrossFit Open would secure an invitation to regionals. The new system is similar, but the talent pools could be bigger depending on where you train.)
If you have questions, go over the CrossFit HQ rulebook, which was released in December 2022. These can help answer common questions and clarify all steps leading to the CrossFit Games.
New Competition Map for 2023 CrossFit Open
New to this year's CrossFit Open is the updated competition map, which divides athletes into greater-sized groups. CrossFit is aiming to go global with their new layout.
The 2023 competition map for the CrossFit Open looks like this:
North America West
North America East
South America
Europe
Asia
Africa
Oceania
Team and Adaptive competitions follow a global competition grid, not this new competition map.
How to Watch the CrossFit Open Announcement
The CrossFit Open announcements for workouts takes place live on YouTube. Times have not yet been announced, but last year they took place at 12pm PST (3pm EST) on Thursday.
Replays are available and the workout announcements are generally posted on CrossFit's Instagram and other social media handles.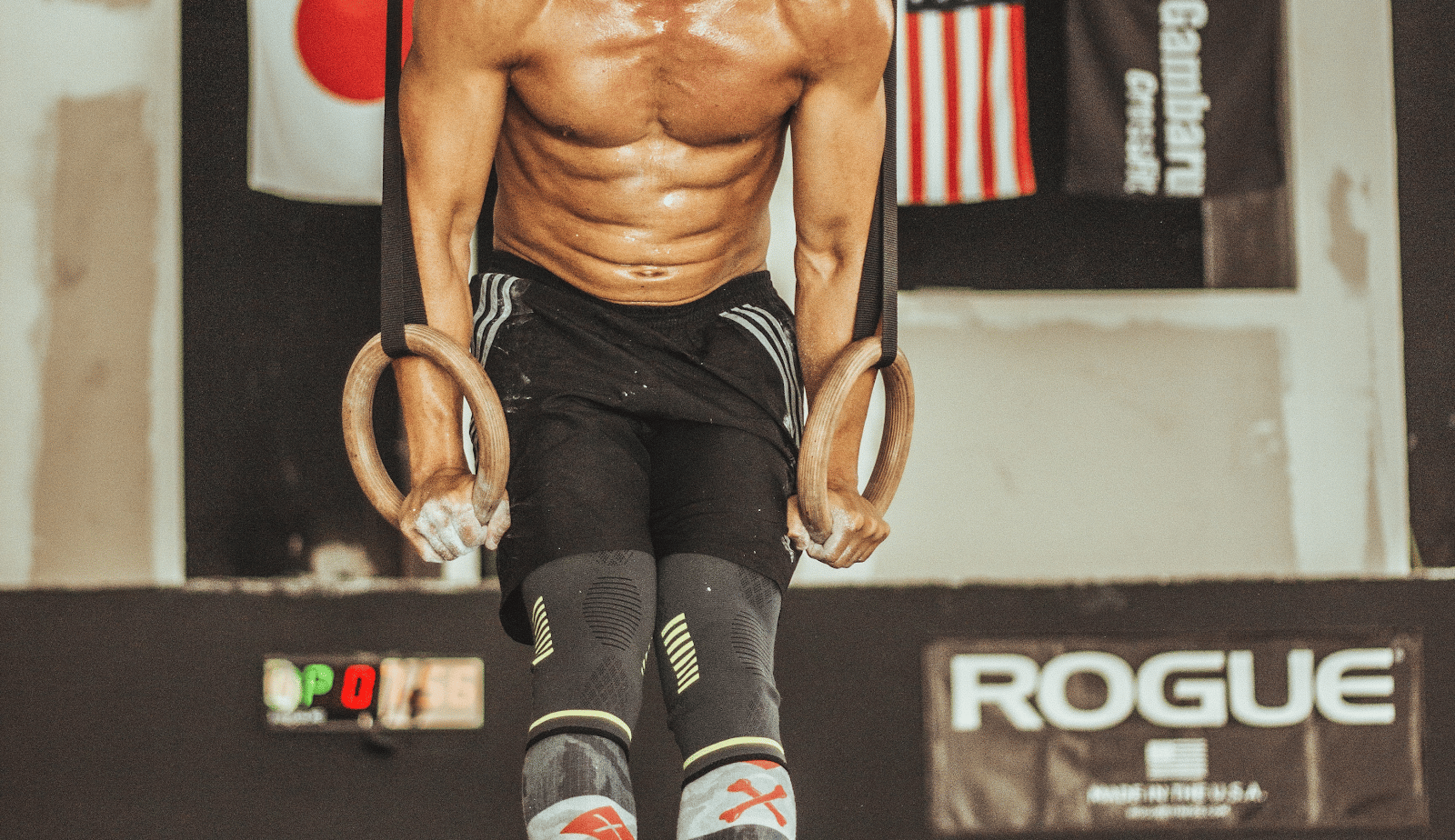 How to Register for the Open
You must have a CrossFit account in order to register for the open and compete in the 2023 competition. Athletes must complete their workout for all three weeks between Thursday 12pm and Monday afternoon and submit their scores online. These are then verified by your gym owner.
Ready to participate in this year's open? Registration for athletes for the 2023 Open is open. Getting set up is pretty simple.
Create an account at CrossFit.com.
Look for the "Register Now" button at the top of the page.
Fill out the information needed, including your affiliate.
Pay the $20 fee.*
Press submit. You're registered!
*There is a $20 fee for participants. CrossFit advocates for a small buy-in for the competition to give you added accountability to finish all three workouts.
Importantly, COVID restrictions are no longer in place, per CrossFit HQ. Athletes must compete each challenge at a local CrossFit affiliate and have their reps validated by a gym manager.
How to Prepare for the CrossFit Open
First, you should familiarize yourself with the CrossFit Affiliate handbook for 2023 Open. The 2023 CrossFit Games Rulebook, which explains everything you need to know about the open and CrossFit Games season in general.
Besides that, here are some tips for preparing as an athlete for the open.
1.Set a Goal, Or Use Last Year's Scores As a Baseline
The Open is the first set towards the CrossFit Games. Even if you aren't serious about competing at the games (only a small percentage of people realistically can be), it's good to treat this like a sport you have to prepare for. Each workout is designed for anyone to do even if you have to scale it.
If you've participated in the Open before, look up last year's scores on your account. Perhaps even redo each event in the coming weeks to see where your fitness stands and where you can make improvements before February.
2. Practice Old CrossFit Open WODs
Familiarize yourself with the common movement types used during CrossFit Open weeks. Work on these areas of your fitness over the next two months so you're ready when each WOD comes out.
Rowing, dumbbells, barbells, and jump rope exercises like double unders, almost always make the cut.
On the other hand, equipment that's difficult to gain access to or quantify from afar, such as sleds, sandbags, fat bar lifts, and ski ergs, typically aren't used in the CrossFit Open.
Most workouts are between 5 and 20 minutes. You'll want to build stamina but also work on your anaerobic fitness to control your heart rate when reps get difficult. The Open tends to put out workouts that really test fitness levels so they can separate people from the pack.
3. Try, Even If It's Your First Year Doing CrossFit
The same excuse people make about starting CrossFit is the same one some people use to not register for the Open. "I'm not ready!" or "I need to train first!"
Just remember, participants from beginners to advanced fitness goers participate in the open. If you do CrossFit on your own, you may need to temporarily join a gym. But many CrossFit affiliates are happy to accommodate you during Open season. The workouts are challenging, but you don't have to qualify to gain a lot from the experience!
It's one workout per week. If you travel for work, you can complete your workout at another gym and have them validate the score. Have fun!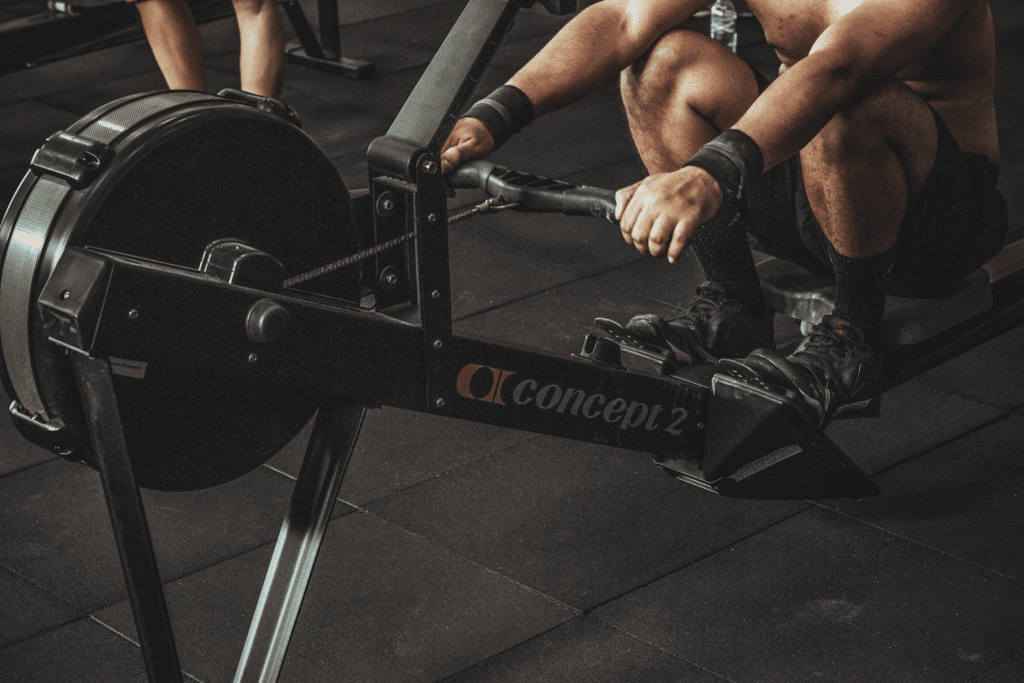 What Are Some CrossFit Open Workouts?
The Open typically uses fitness barometers like weight training, gymnastics, cardio equipment, and other tests to find the most rounded fitness athletes in the world. With no workouts in February this year, you'll really have to prove yourself and be prepared from week one if you want to do well.
Here's a quick synopsis of 2022 Open workouts to give you some details on what to expect in 2023 Crossfit Games.
Workout 22.1
Complete as many rounds as possible in 15 minutes of:
3 wall walks
12 dumbbell snatches
15 box jump-overs
50-lb dumbbell, 24-in box
Description: A gnarly triplet of gymnastics, dumbbell Oly variations, and plyometrics. This workout will test leg stamina, cardio, and shoulder strength. Pacing yourself on the early rounds is important.
These movements require a lot of transitions, so be prepared with your equipment setup to save seconds. One second faster transition over 5 rounds could save you 15 seconds, which adds reps to your score.
Workout 22.2
1-2-3-4-5-6-7-8-9-10-9-8-7-6-5-4-3-2-1 reps for time of:
Deadlifts
Bar-facing burpees
225-lb barbell
Time cap: 10 minutes
Description: You need to be strong and have good cardio to thrive in this workout. But you can also perform your best by playing it smart. The majority of the reps are in the middle of this workout—from 7 to 10 and back to 7 you'll do about 60 percent of the total repetitions in this workout. Start consistent and set a good pace but don't gas out on the burpees.
Workout 22.3
For time:
21 pull-ups
42 double-unders
21 thrusters (weight 1)
18 chest-to-bar pull-ups
36 double-unders
18 thrusters (weight 2)
15 bar muscle-ups
30 double-unders
15 thrusters (weight 3)
95 lb, then 115 lb, then 135 lb
Time cap: 12 minutes
Description: This is the type of Open workout they use to see who's ready for the Games and who needs to just think about progress this upcoming offseason. Many people won't be able to finish 15 bar muscle ups under the cap, let alone at all. Going into the workout, know your realistic abilities.
If you can do some bar muscle ups, aim to get to that section without a spiked heart rate and get through as many as you can. If not, complete everything else quickly and try to surprise yourself with getting that first bar muscle up. That's what the Open is all about!
You can find a complete log of CrossFit workouts in the CrossFit Journal. You can also find individual athlete competitions at local CrossFit gyms all over the country on YouTube.