Laura Phelps-Sweatt and her regional-qualifying team Westside Conjugate have been sanctioned by CrossFit HQ. Phelps-Sweatt, a member of the CrossFit Powerlifting Seminar staff, is banned from all CrossFit-sanctioned competitions for one year after failing to meet with agents from Drug Free Sport to provide an out-of-competition drug test. Per the CrossFit Games Drug Testing Policy, her failure to submit to the drug test carries similar sanctions as a positive drug test.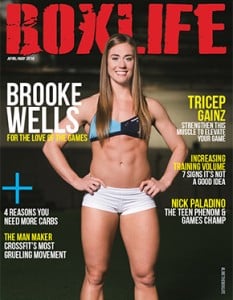 Phelps-Sweatt competed on the Westside Conjugate team that finished 7th in the Open and qualified for the Central Regionals this year The team's scores have been invalidated following her drug policy violation.
As per her gym's website, CrossFit Conjugate, Sweatt currently holds All-Time World Records in the Squat, Bench Press, and Total for both the 165 and 181 pound classes. Her 1800 pound total at 165 pounds bodyweight is the highest total, pound-for-pound, and by formula, marking her as the Strongest Female Powerlifter in History.
Though we would have loved to see how a elite-level Powerlifter would have performed on the Regional/Games level, we'll now have to wait and see how this ban plays out.
What do you think of the sanction? Should failure to submit to a drug test carry similar sanctions as a positive drug test?